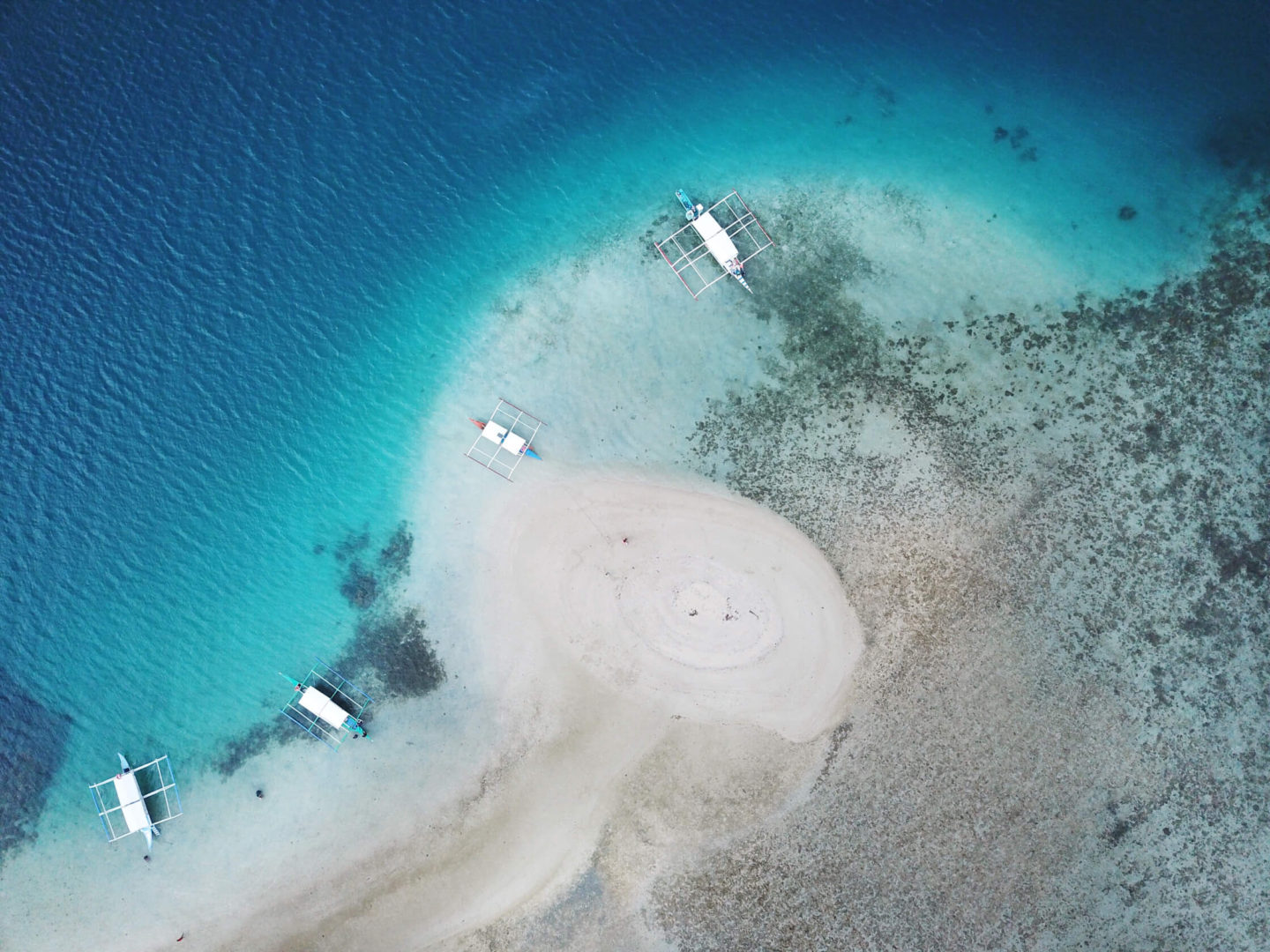 Port Barton The Travel Guide, was created from all the best places we have visited in Port Barton, Palawan. From where to stay to where to eat, we've got you covered! When you google Palawan you are flooded with blue arse water and tropical vibes. Palawan is an amazing island that has become popular with the tourism boom that recently hit El Nido.
---
*This post might contain our affiliate links. This is at no extra cost to you, but you would be doing us a solid if you did use them. It shows us your appreciation after we have written this amazing travel guide for you 😏*
---
Jump to
🏧 Things to know before you go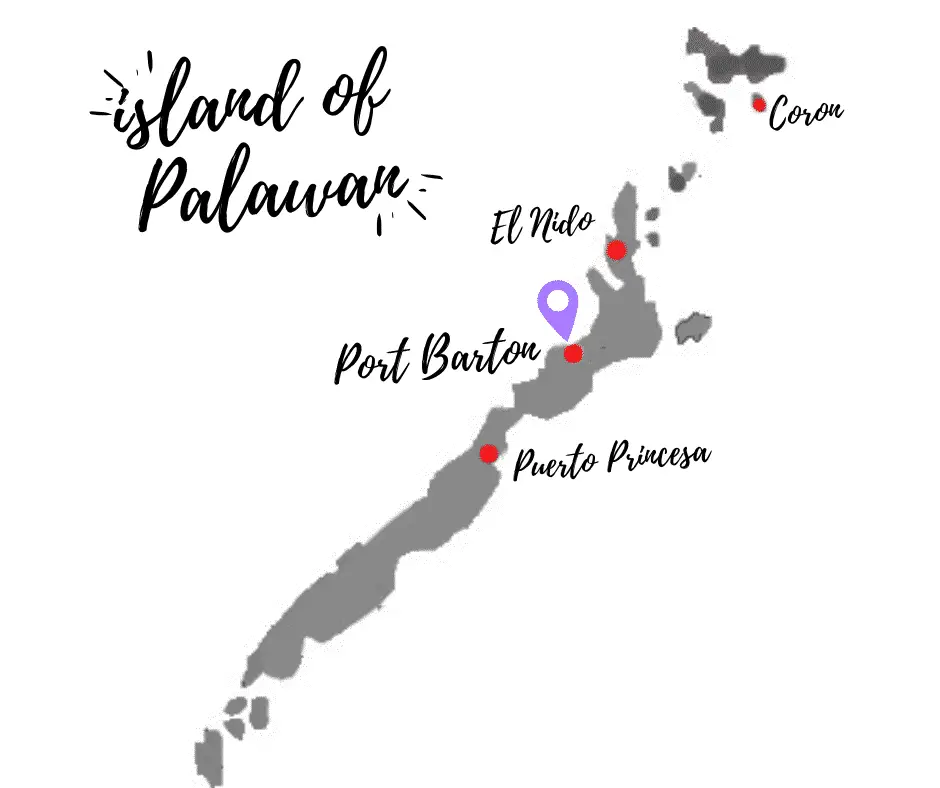 Port Barton is the hidden gem among the palm trees. With similar island hopping to El Nido but a quarter of the population, it really is a must see. Port Barton as of 2018 had electricity only for a few hours in the evening. Most people drive past this town on the way to El Nido without realising what they have missed. Don't be those people.
2019 UPDATE – We have been told that Port Barton has now electricity 24 hours a day.
---
This guide is now available as a FREE downloadable E-Book, to download click HERE.
---
Things To Know Before You Go
🏧 There is NO cash machine in Port Barton, get all your cash out at Puerto Princesa airport beforehand. 🏧 
Port Barton only has electricity from 5:30-midnight. Plans to have 24/7 electricity were scheduled for the end of 2018 TBC.

Getting to Port Barton 🚕
Port Barton is a small fishing village located on the West Side of the island of Palawan. It is a small cove at the bottom of hills and the only way to get to Port Barton is by Van. The roads are rough and if it has been bad weather, the journey can be very dangerous, so please be careful. 
You can get a van from the airport (Puerto Princesa) and it takes roughly around 3-4 hours. We would highly recommend getting a private van if you suffer from travel sickness or have had a rough flight. It is worth the money as initially we were squished Into a small van with 12 other people and it was horrendous.
Shared Van – 1000 pesos per person
Private Car – 4000 peso for 4 people
---
Want to read our El Nido travel guide? Click here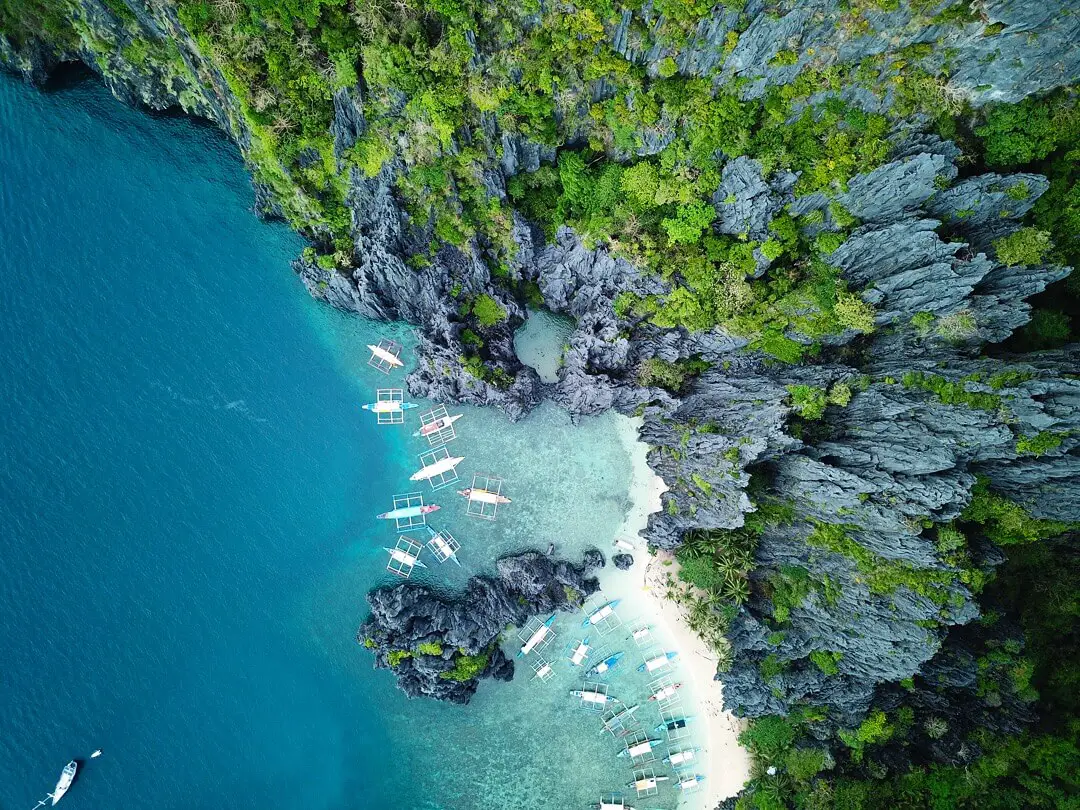 ---
Accommodation in Port Barton 🏠
Most accommodation is reasonably priced, but due to the town only having an electricity supply between the hours of 5:30pm-midnight, a lot of rooms can get hot during the night. For most people paying a little extra is necessary for a hotel that has a generator. Having a generator means the fans in your room stay on all night.
Backpacker  
A small out of the way accommodation is only a 10-minute walk into the centre of town. It has only 3 rooms which all have their own bathroom. It isn't anything fancy but it's the best value for money we came across.
Luxury 
From dormitory styled rooms to your standard hotel room. Deep Moon resort is not only great value for money. But is one of the more luxurious accommodations along the beachfront. This is one of the best places to watch the sunset and relax.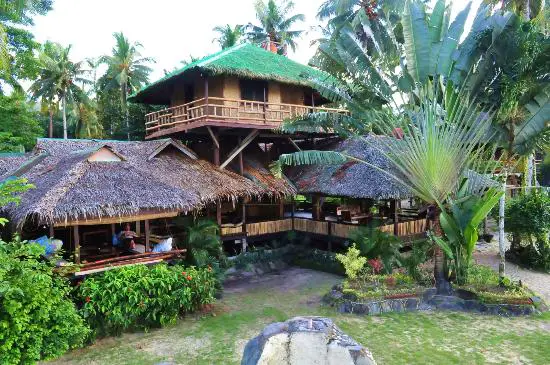 This is a private resort a 10-minute boat ride from the main beach in Port Barton. Here you have private bungalows on the beachfront and your very own slice of paradise. The hotel provides transport on your arrival and exit. But if you would like to visit the town of Port Barton within your stay there is an extra cost.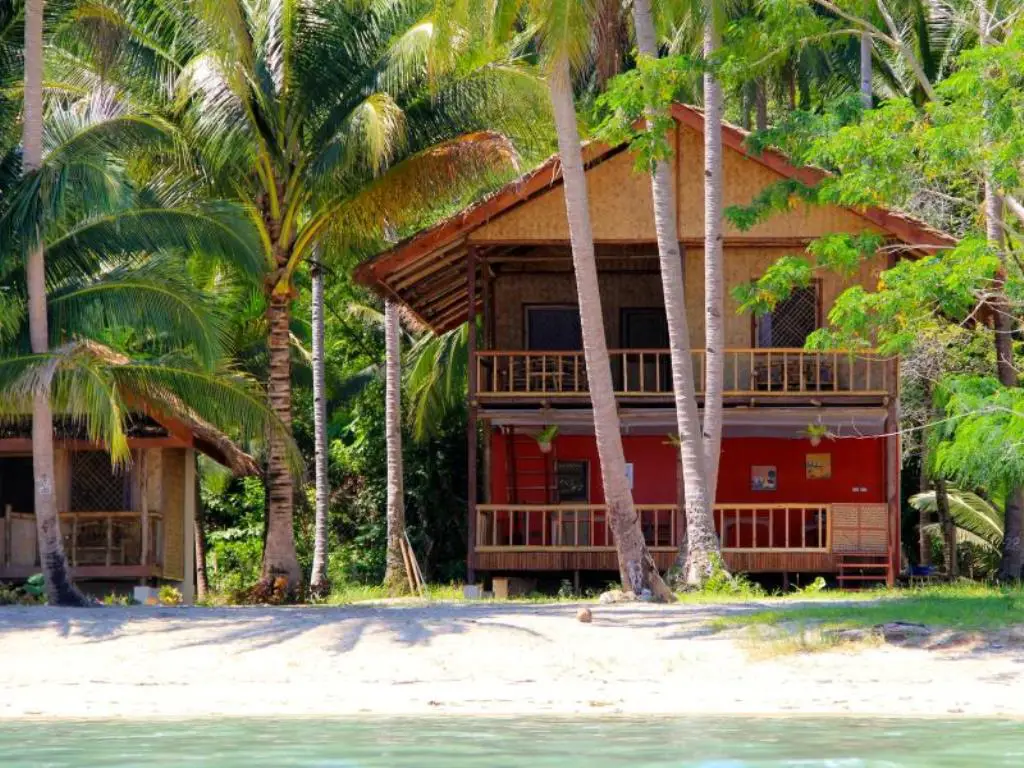 Places to Eat in Port Barton!
Breakfast/Lunch & Dinner
Great for breakfast! Beautiful decor and the perfect place to chill.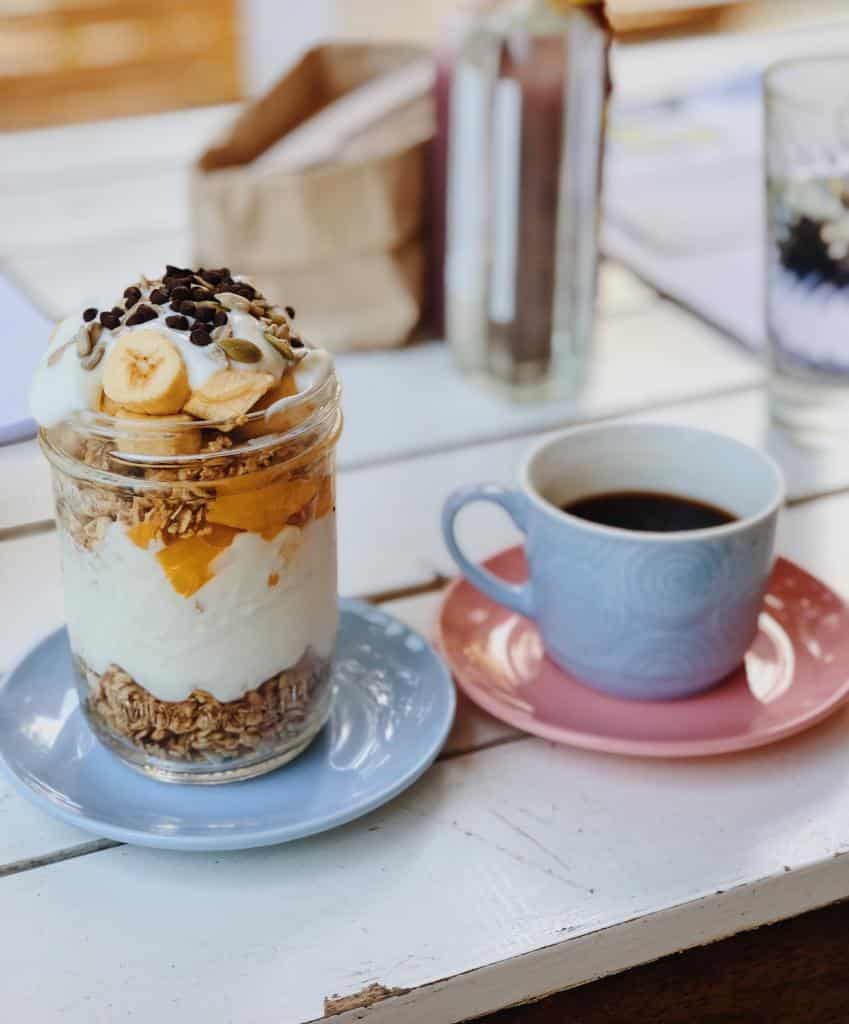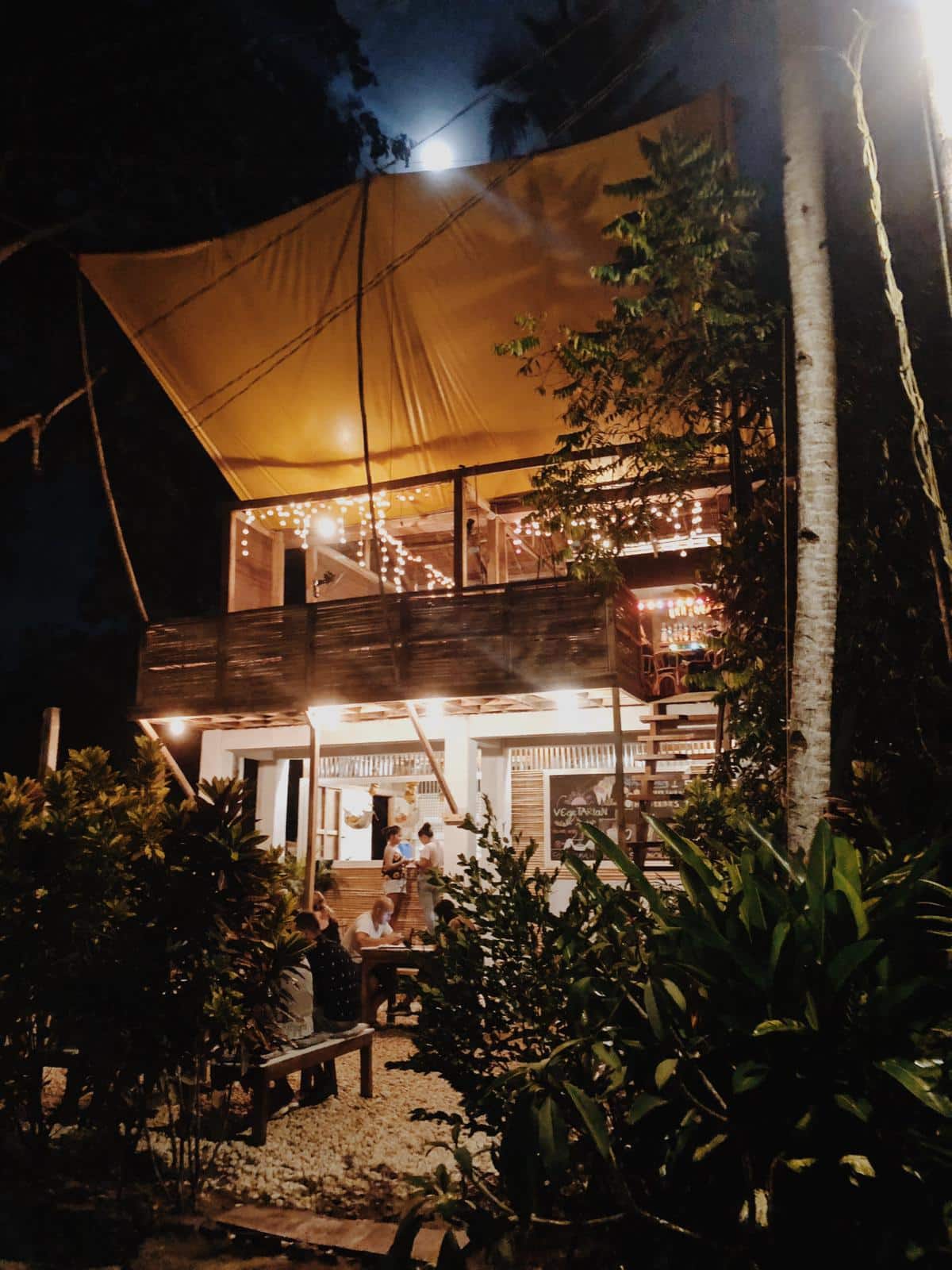 Lunch/ Dinner
Dam Dam 
This place is super cheap if you're watching the pennies.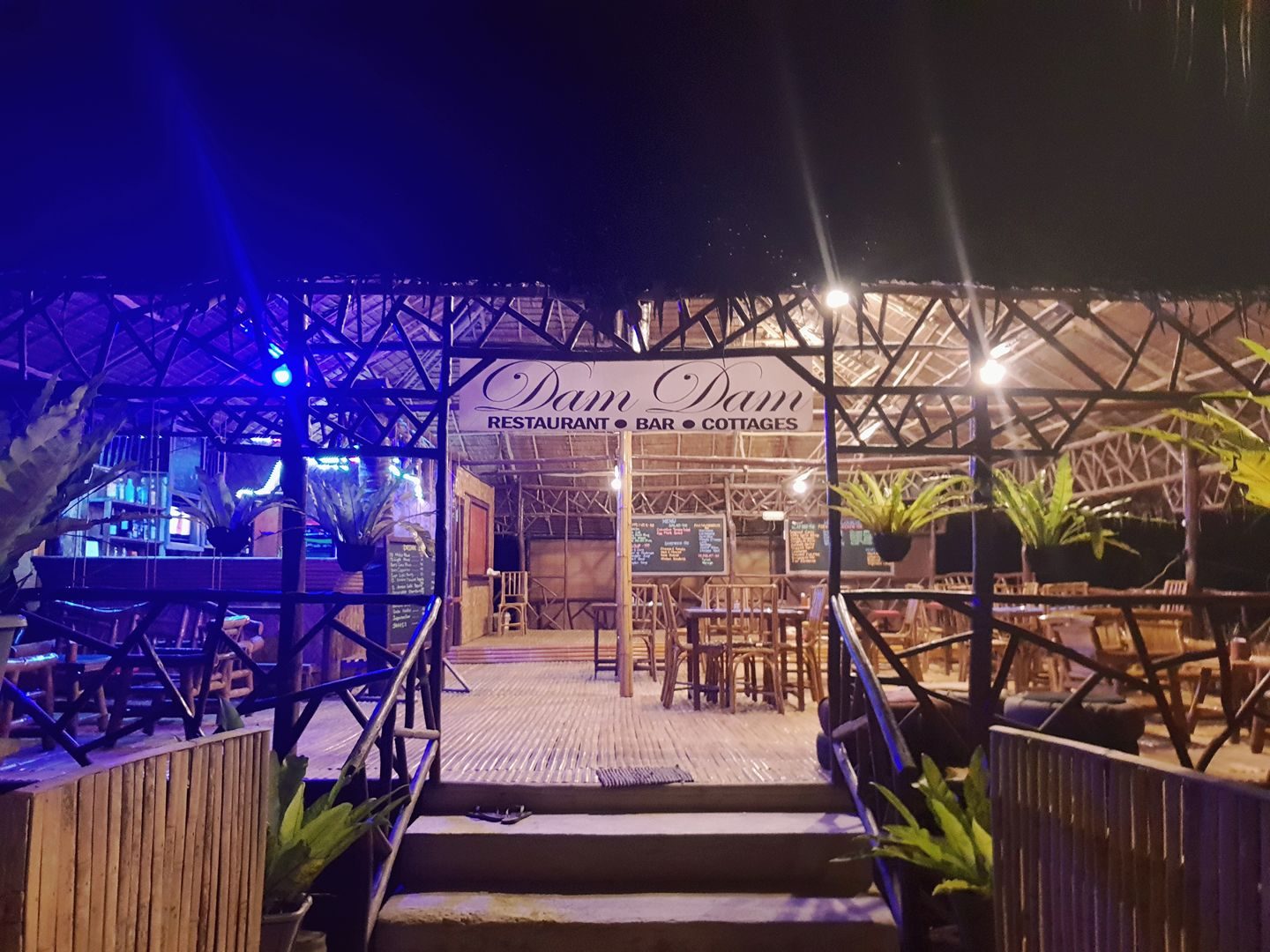 Moon Bar
 Grab a book, and beanbag and watch the sunset.
The legendary pizza joint is extremely popular in Port Barton. Pizza measuring 180cm is great to share with a group or scoff between two. There are also veggie options!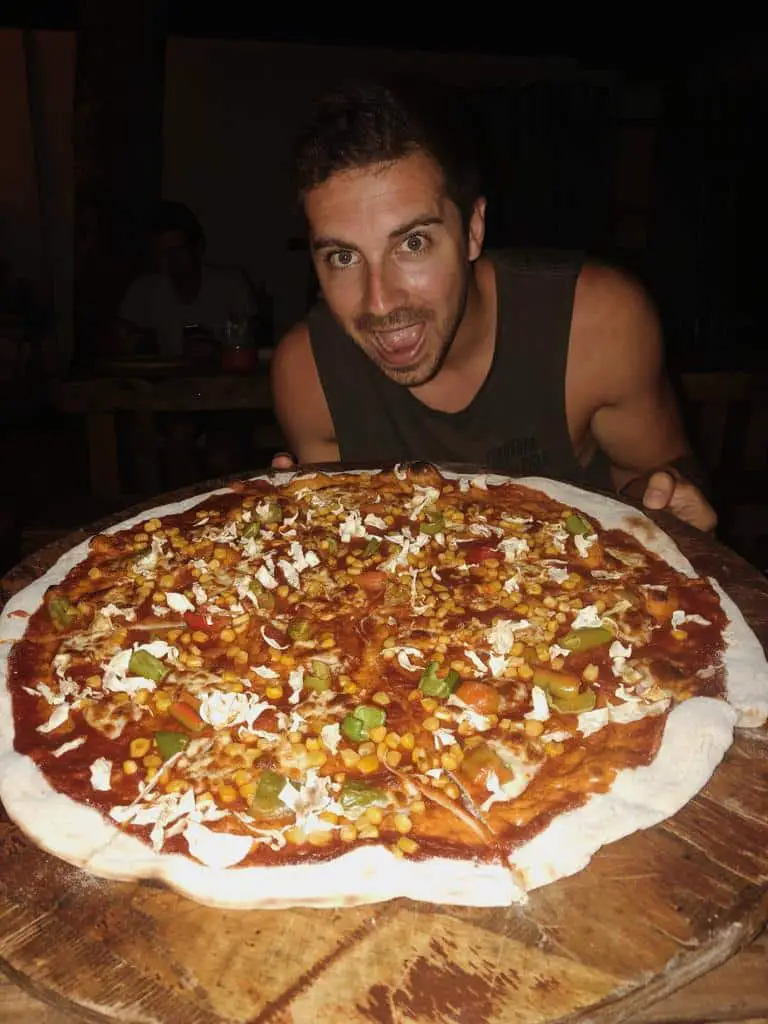 Yoske Garden of Eden – Israeli cuisine at its finest! 
Villa Marguerite – On the beach with cheap drinks and good lunch options.
---
---
Things to do in Port Barton, Palawan 💦 
Boat trips are the main thing to do here, at half the price of those in El Nido, you'd be silly not to do one.
How much do they cost? 💸 
Boat trips cost roughly around 700 pesos for the whole day
We rented a private boat for 4 of us which was 4500.
It included lunch and snorkel equipment and it meant we could stop at spots for longer/shorter and go where the tourists weren't!
Must see's 
German island, Exotic Island, Paradise Island and starfish sandbar.
White beach is a short tricycle ride away – 300 pesos for a tricycle to take you and bring you back. 50 peso entrance fee.
Pin this for later!