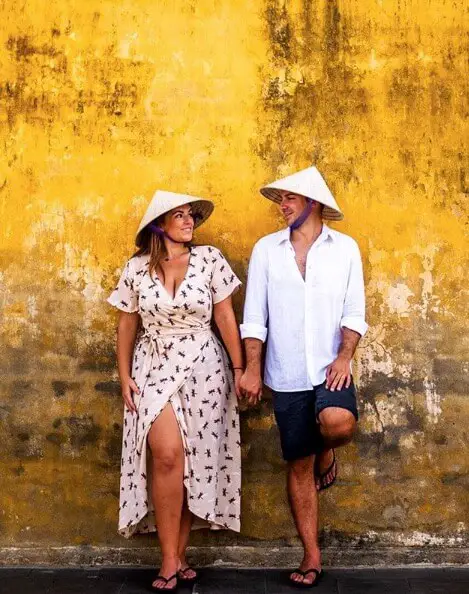 The first question on everyone's mind when you visit Hoi An, is which clothes tailor should I visit? The answer is Peace Tailor. One of the reasons Hoi An has grown in popularity is due to the amazing tailors found on every street. You can have anything you want custom-made here and shipped home if needed. Many people have suits, trousers + dresses all custom made here in Hoi An. I (Milly) was personally extremely looking forward to having some handmade custom clothes made for the rest of my travels. Something different from the typical elephant pants to bring home from my travels.

---
*This post might contain our affiliate links. This is at no extra cost to you, but you would be doing us a solid if you did use them. It shows us your appreciation after we have written this amazing travel guide for you 😏*
---
Why Peace Tailor
When you first arrive in Hoi An, everyone from your hotel staff to your taxi driver will suggest their favourite tailor. They will receive commissions if you chose the tailors they recommend. Originally we had been suggested a few different tailors and Peace was one of them. We did our research and shopped around but ultimately found Peace to be the best. The ladies in this shop looked after us from the moment we walked in, to the moment we left 4 days later. They are very honest and did not push us into buying anything we didn't want. When I had some issues with my items, they did their best to alter my dresses while making sure I was happy with everything. I even took a dress back at 8 pm to have it altered even more and they had it ready for me the next day.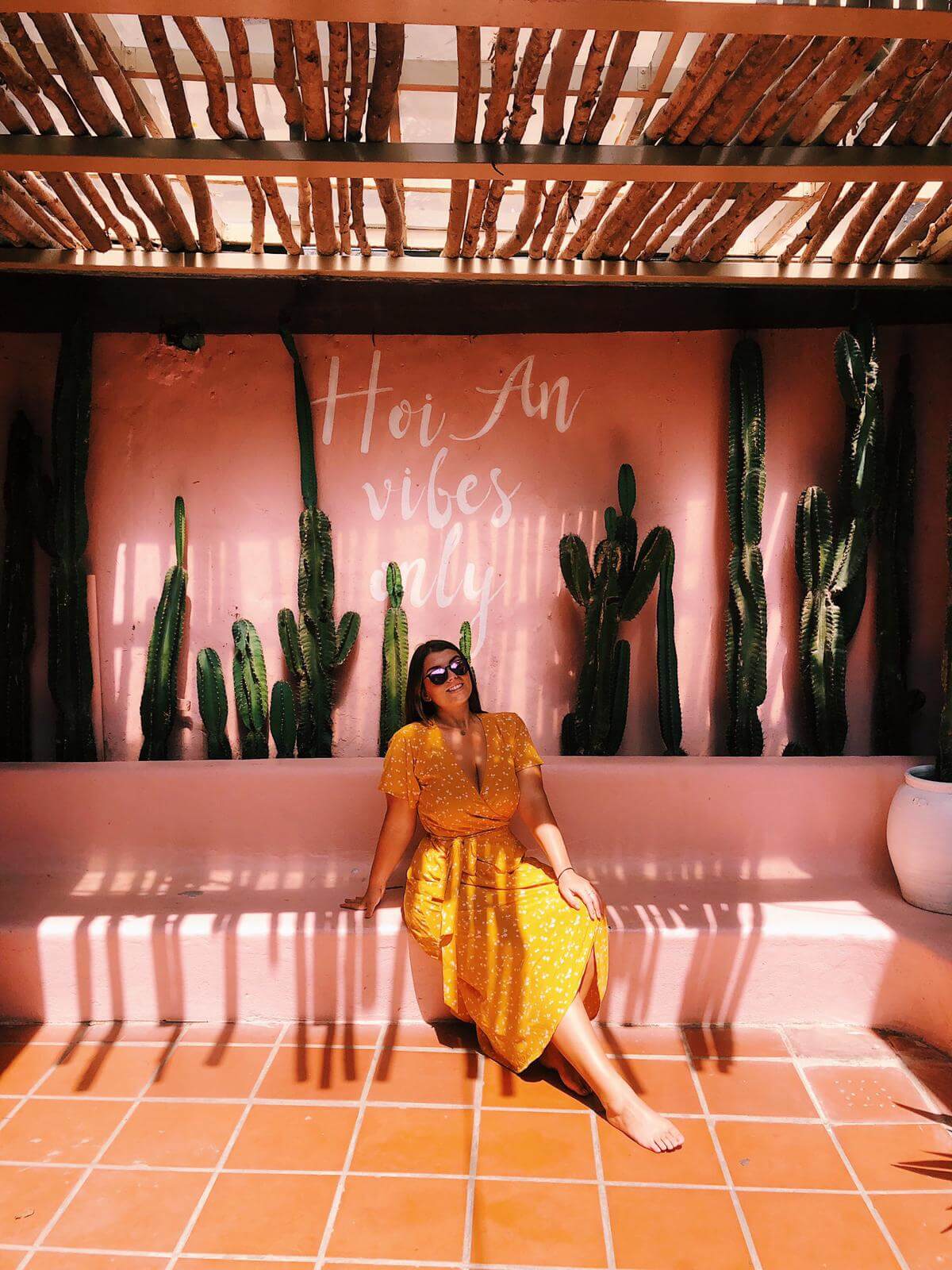 ---
Heading to Hoi An and not sure what to do here, read our 3 days in Hoi An Itinerary to help you plan the most out of your trip.
---
What we had made at Peace Tailor
We had the following custom made for us by the lovely ladies at Peace Tailor for £190.
 2x Full-length Wrap Dresses
1 x Mini Wrap Dress
1 x Linen Shirt (Men's)
1 X Linen Trouser (Men's)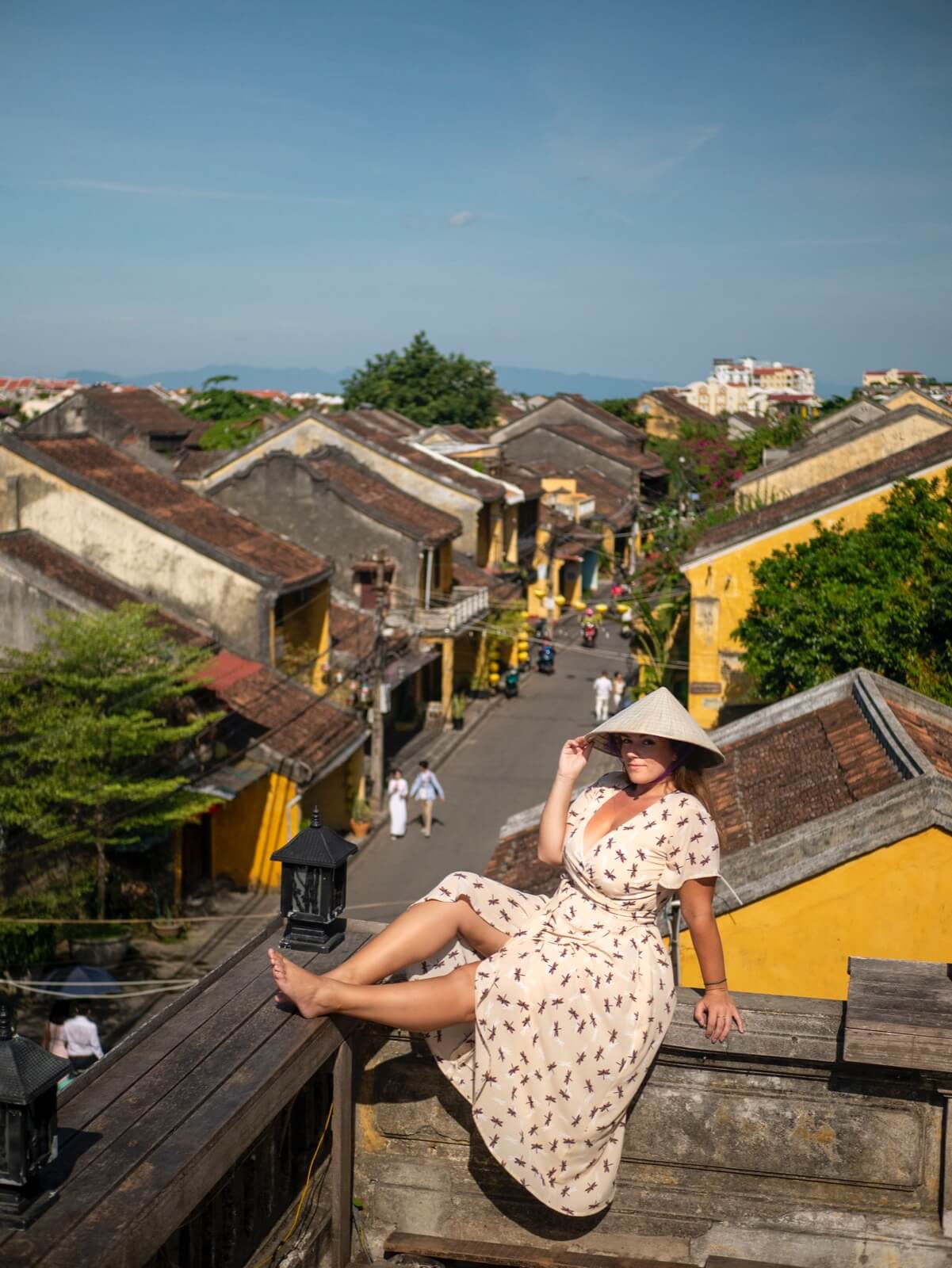 How it works having clothes custom made in Hoi An
Firstly you need to have a few ideas in mind about what you would like to have made. I made a few private Pinterest boards of designs and ideas to show the ladies in the shop. (P.S Follow us on Pinterest!) This way I had a better idea of what style I wanted, what cut and what colours. Next, you will need to pick your fabric and colours. You will also need to bear in mind whether your fabric will need lining if it is thin material.
At this point, I looked through some material examples and I wasn't keen on anything. Once I told the ladies I didn't like anything, they showed me more which weren't on display. It is so important to be brutally honest because you are the designer at this point, you gotta make yourself happy!
After you have discussed this then you will then be measured from head to toe, which is quite daunting but kind of fun too. When we were getting measured, we were a lot taller than the ladies measuring us so it was funny to watch them try and reach around us. Once the ladies have your measurements they will send you on your way and ask you to return the next day.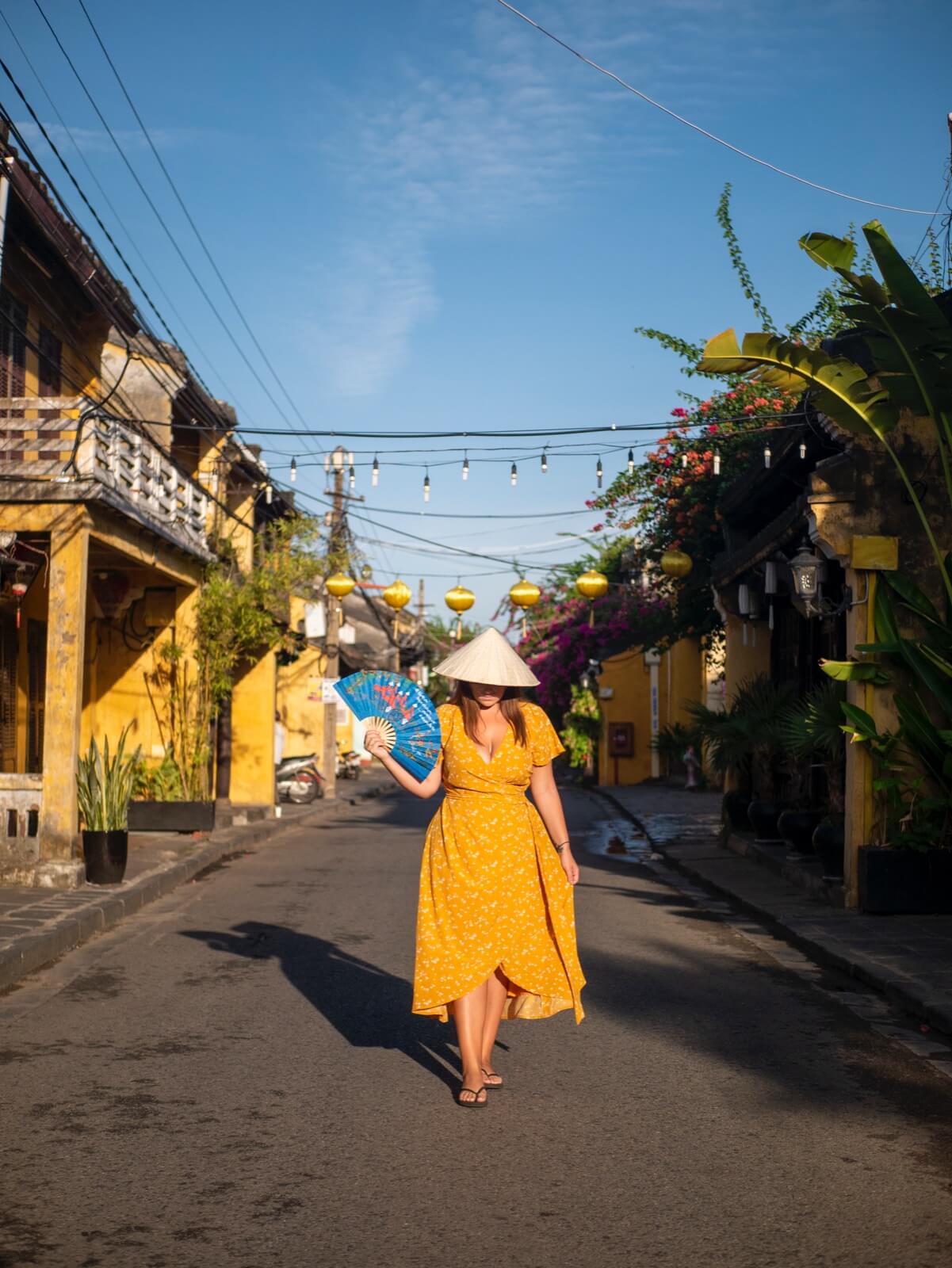 First Fitting at Peace Tailor
If you're anything like me (Milly) you will be very excited for the first fitting. But let me assure you, the first one is the worse. The clothes will not be perfect at this stage, they are only an outline of what your final product will eventually look like. I tried my dresses on and I thought I had made a terrible mistake. My only mistake was getting my hopes up this high for the first fitting. The ladies at Peace Tailor were amazing and assured me that they needed to make them bigger to alter them. After all, you can always take away material. Olly and I both had our clothes altered and were asked to return later that day.
Second Fitting at Peace Tailor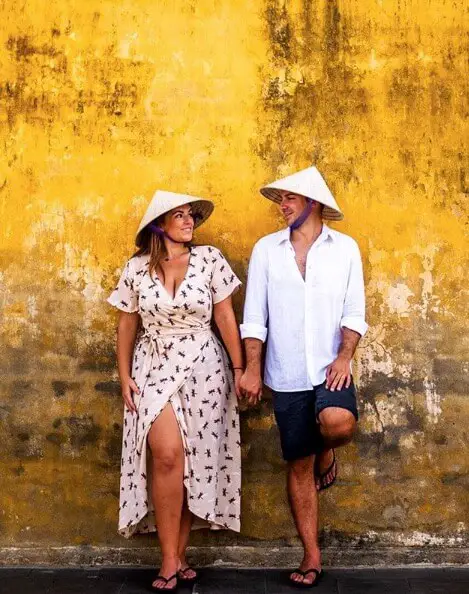 This was the fitting where I walked away over the moon with my dresses. Ann, my tailor worked her magic. The dresses were altered and were perfect. For the first time since being in Vietnam, I felt beautiful and I loved it. It might have had something to do with being in a beautifully air-conditioned room while treating myself to new clothes, but who's taking note. Olly also tried on his two items which fit him much better. He even did the practical man trying on clothes poses such as squatting in the trousers, sitting on the floor and so on. It was quite funny to see Olly enjoy all of this as much as I was.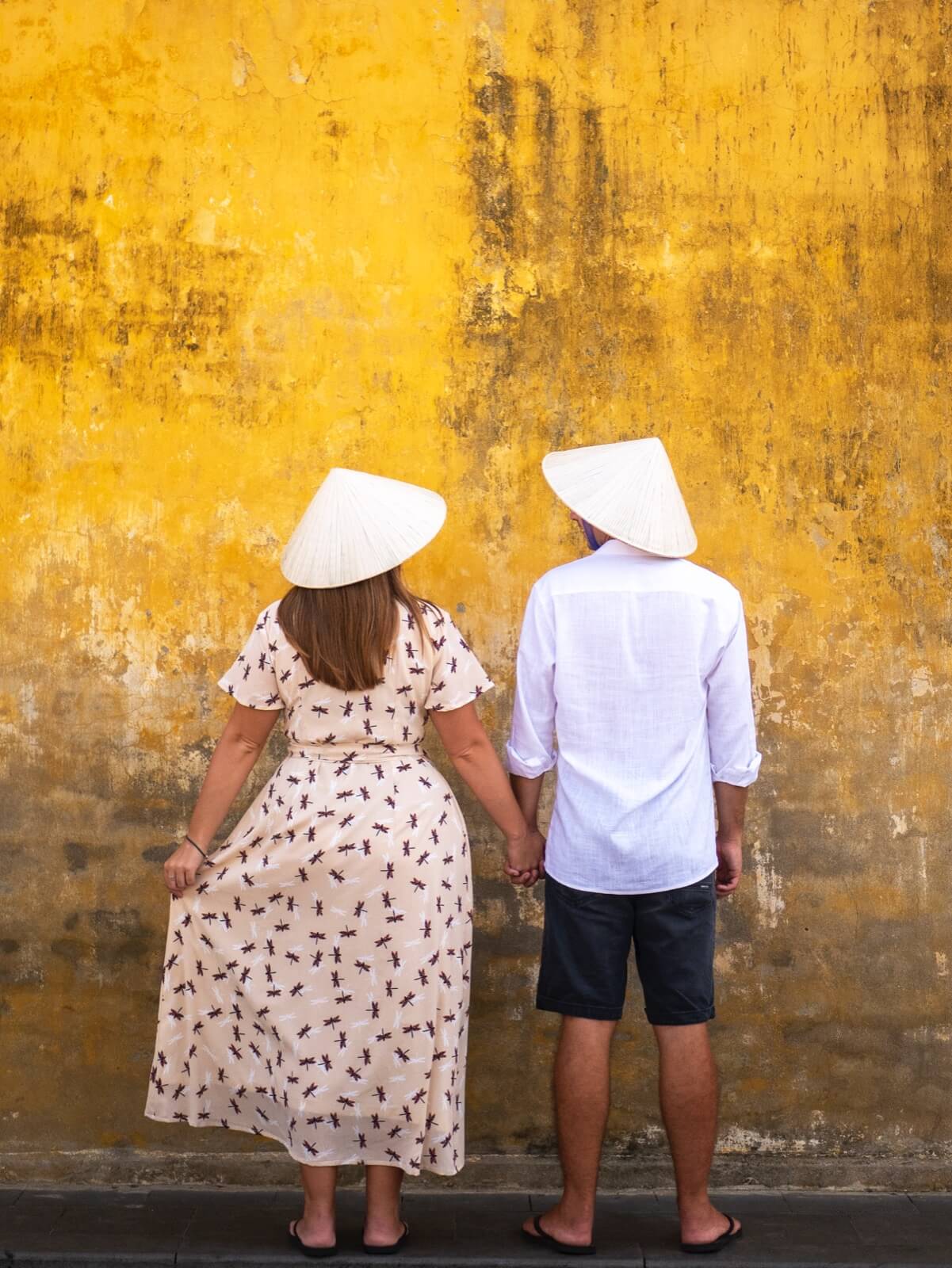 Our Personal Opinion on Peace Tailor
At home, I would normally only ever go shopping with my best friend or my sister as they are painfully honest people. This is great for me because I find it hard to know what suits me and what doesn't. The ladies at Peace knew what I wanted before I did. They offered suggestions and tips about things I hadn't even thought about. I have had clothes made in Hoi An before and the staff were so rude to me and made fun of my size which left me with a negative memory of Hoi An. Peace turned my opinion around and I would suggest them to anyone visiting Hoi An. Olly walked in not wanting anything and left with two pieces which shocked us more than anything.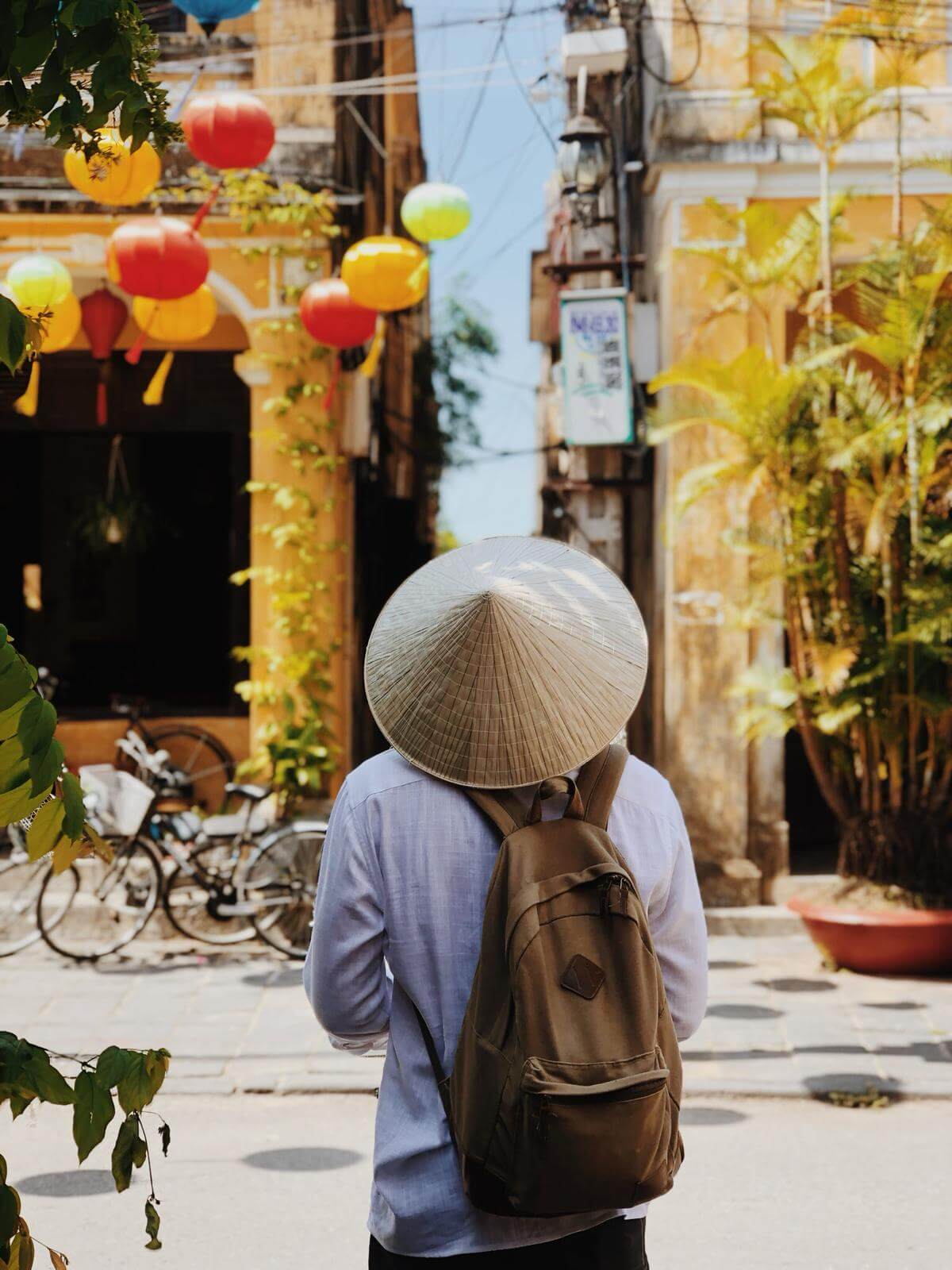 This blog post is all our own opinion, we are sure there are many other great tailors in Hoi An. This was purely based on our own experiences. 
Location | Trip Advisor Reviews 
Pin this for later