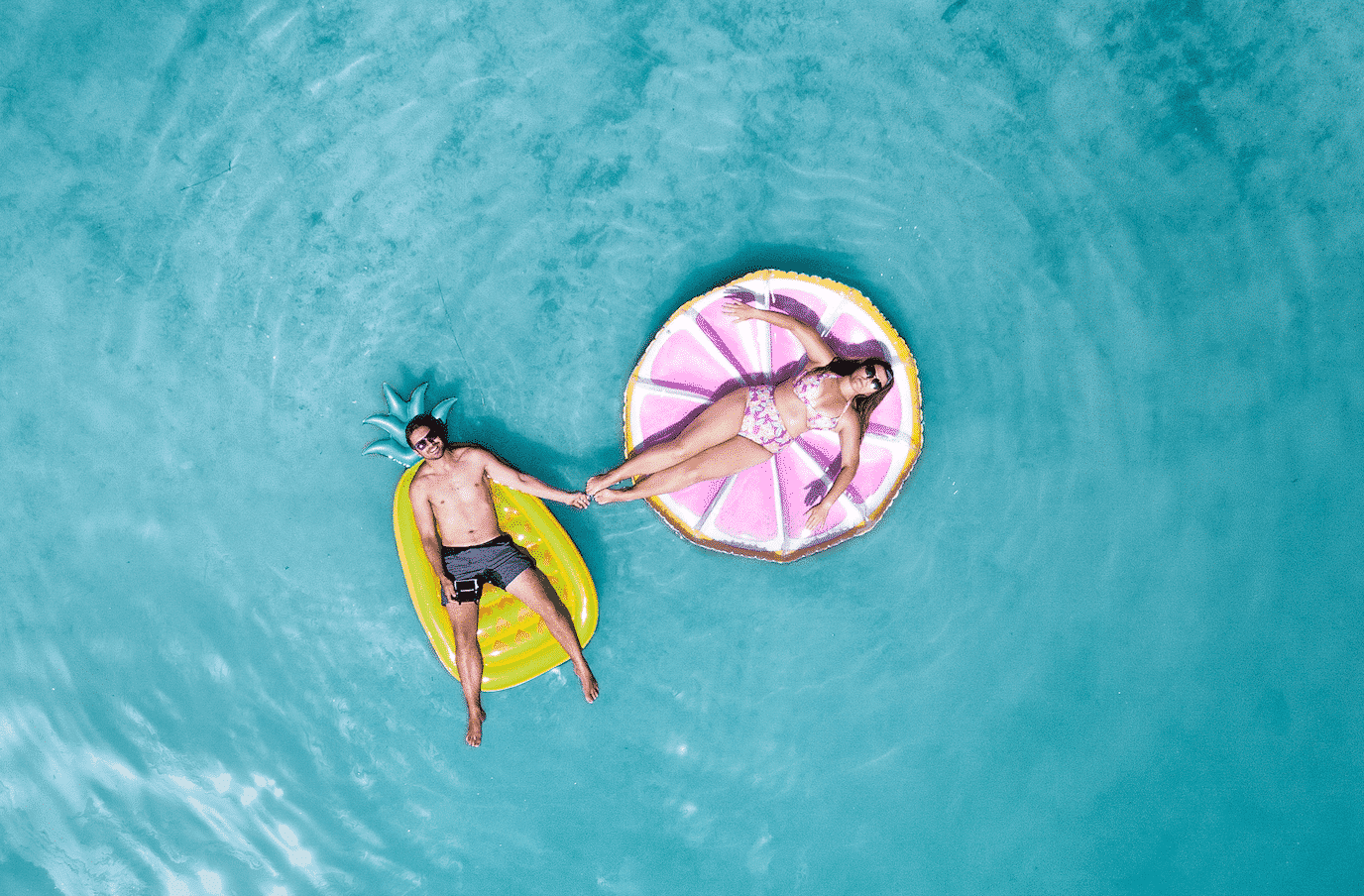 Black Diamond Lake WA 🇦🇺 Western Australia is one of our top 5 weekend trips from Perth. With the bluest water we have ever seen, it's not one to be missed! The water is so blue, that we were convinced it was photoshopped until we arrived. We have your trip covered with everything you need to know before you go, along with a few extra things to do in Australia's South West.

Jump to 
🗺️ Where is Black Diamond Lake
🏊‍♀️ Swimming
🌆 Perth to Black Diamond Lake WA
🏠 Black Diamond Lake Accommodation
🏊 Other things to do in the area
Where Is The Black Diamond Lake WA 🗺️ 
A short 2 hours drive from Perth to Black Diamond Lake, makes for the perfect weekend getaway. The Black Diamond Lake in Western Australia is located 5km west of the coal mining towns of Collie and Allanson.
As you are driving along the highway you will see signs for Black Diamond Lake Collie. Before you reach the main town of Collie, you will pass through the Allanson. This is where the road you will need to turn off to reach Black Diamond Lake is.
We get asked a lot, "where is the Black Diamond Lake in Perth". As far as we are aware there isn't one. So you can safely assume when you hear people talking about the Diamond Lake WA, they mean The Black Diamond Lake WA.
The address for your sat nav is 📍 Ferguson Rd, Allanson WA 6225.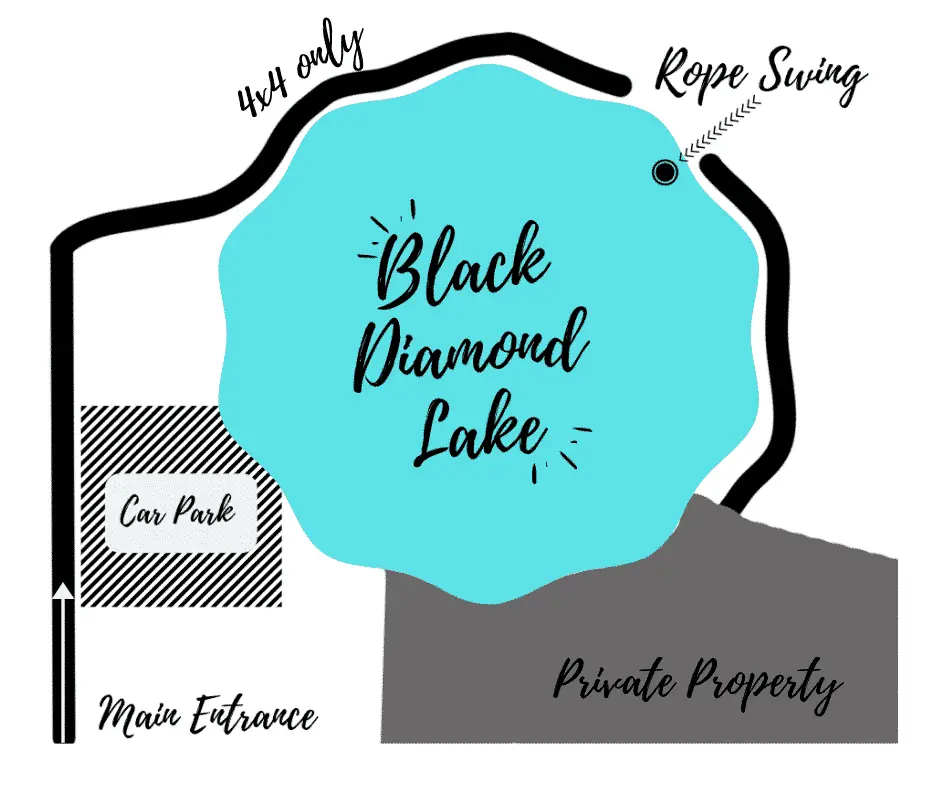 How To Get To Black Diamond Lake 🚗
The quickest and easiest way to get to the black diamond lake Australia is to drive. There is no regular bus service that passes through the town of Collie and the closest you will get via bus is to Bunbury.
So whether you have to beg, borrow, or grab a group of mates and hire a car for the day, we can assure you it will be well worth the effort.
If you are in Perth and can't get here then we recommend you visit Rottnest Island's Secret Spots instead.
What To Expect At Black Diamond Lake⁉️ 
This Lake is a freshwater swimming hole surrounded by huge trees. With a big car park, this spot is popular for families and people having bbqs at the weekend. Now famously the lake has attracted every 'floatie' on the high street.
At the weekends and during the school holidays it can get very busy around the lake. We recommend trying to get here early so you can choose the best spot and park up next to the lake.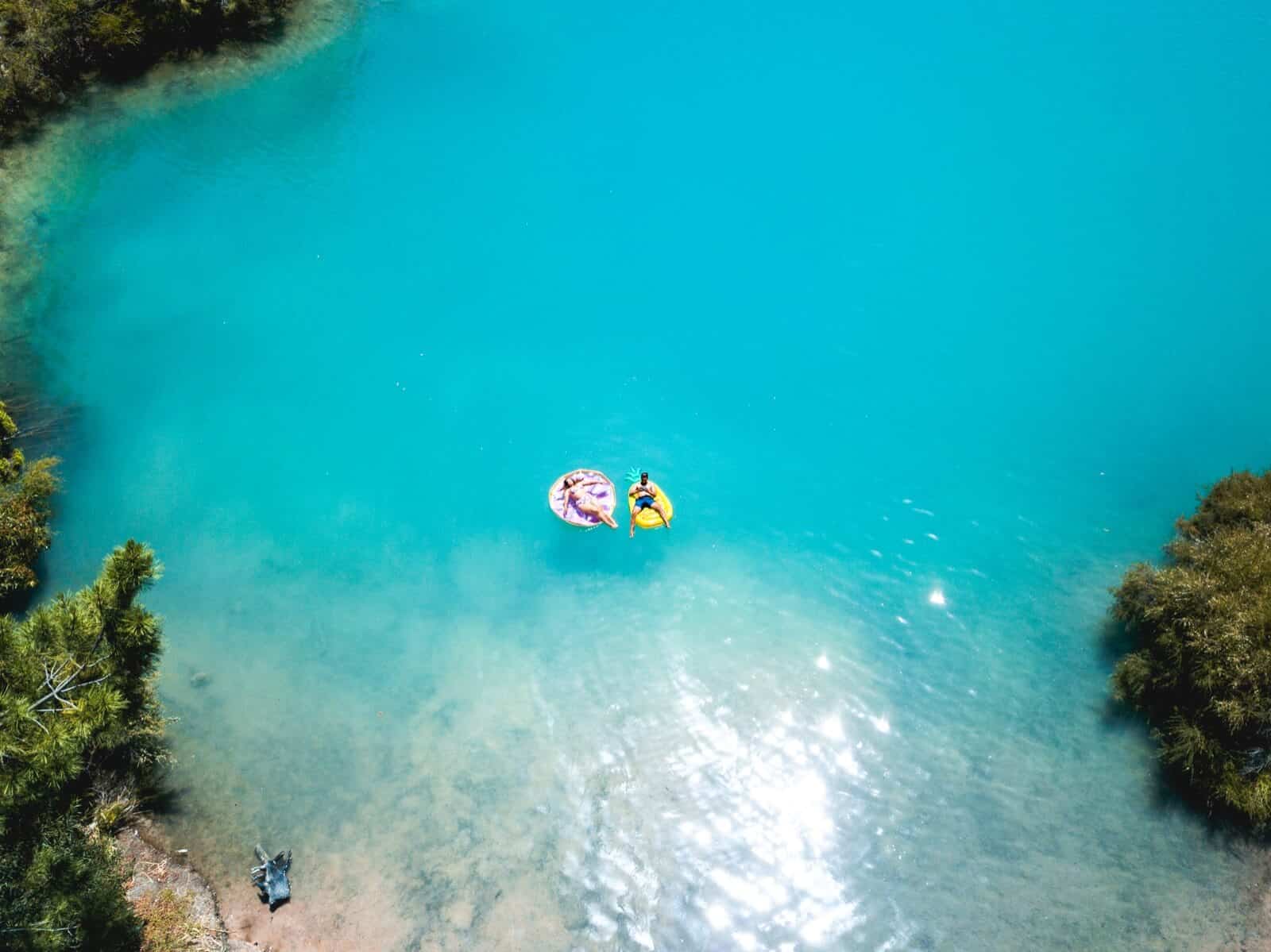 Why Is Black Diamond Lake Blue 🔵
The lake itself was an abandoned mining site way back when. Its limestone base is the reason the water is so blue. Best to visit on a sunny day, the watercolor is truly something you have to witness with your own eyes to believe!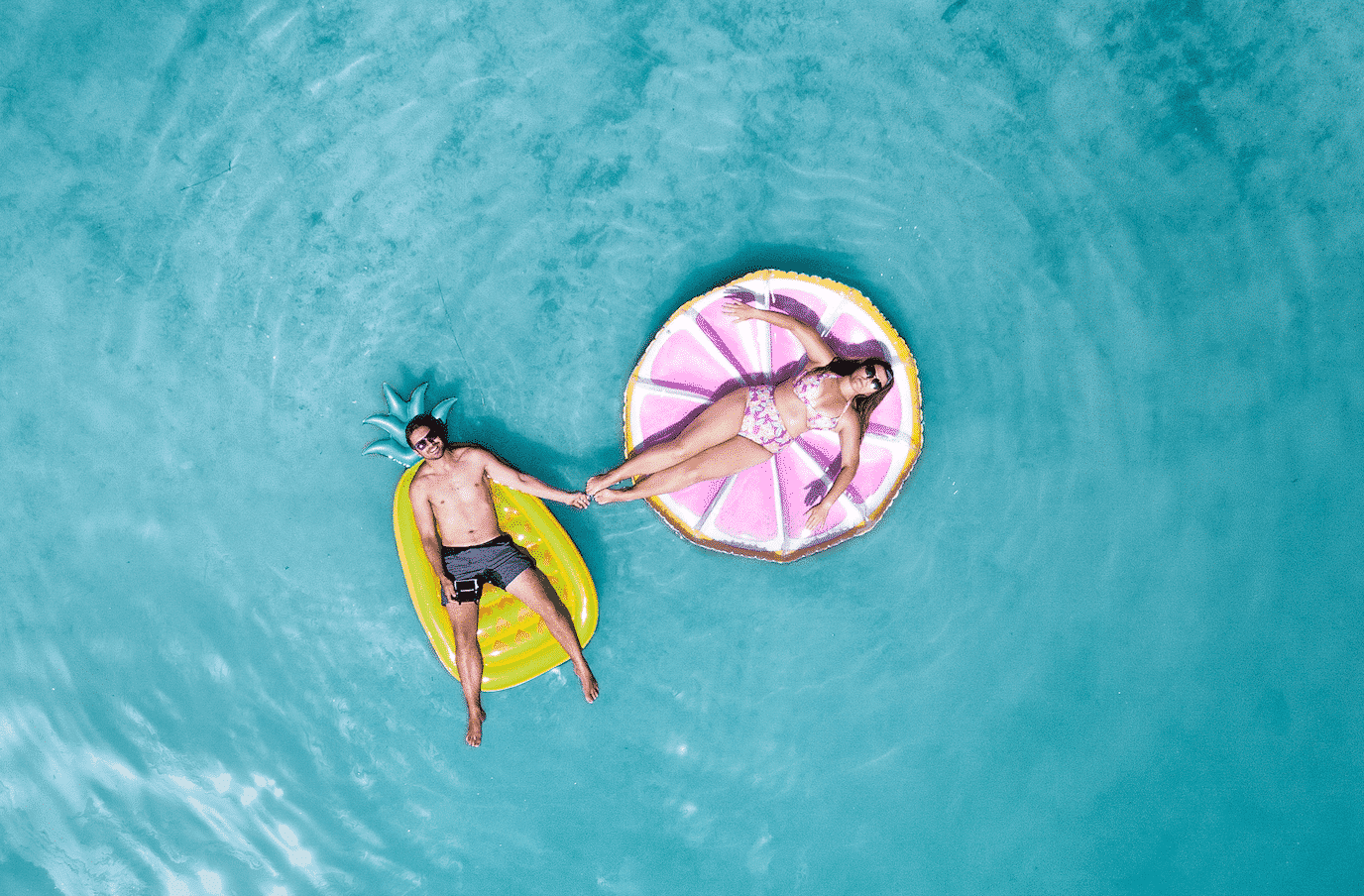 How Deep Is Black Diamond Lake 📏
We are not sure if there is a clear answer to this question. What we can tell you is that around the edges the black diamond lake is pretty shallow and gradually gets deeper. But once you get to that drop it is a long way down.
Due to the visibility of the water being so bad with the chalky sediment inside it is hard to tell the lake's true depth.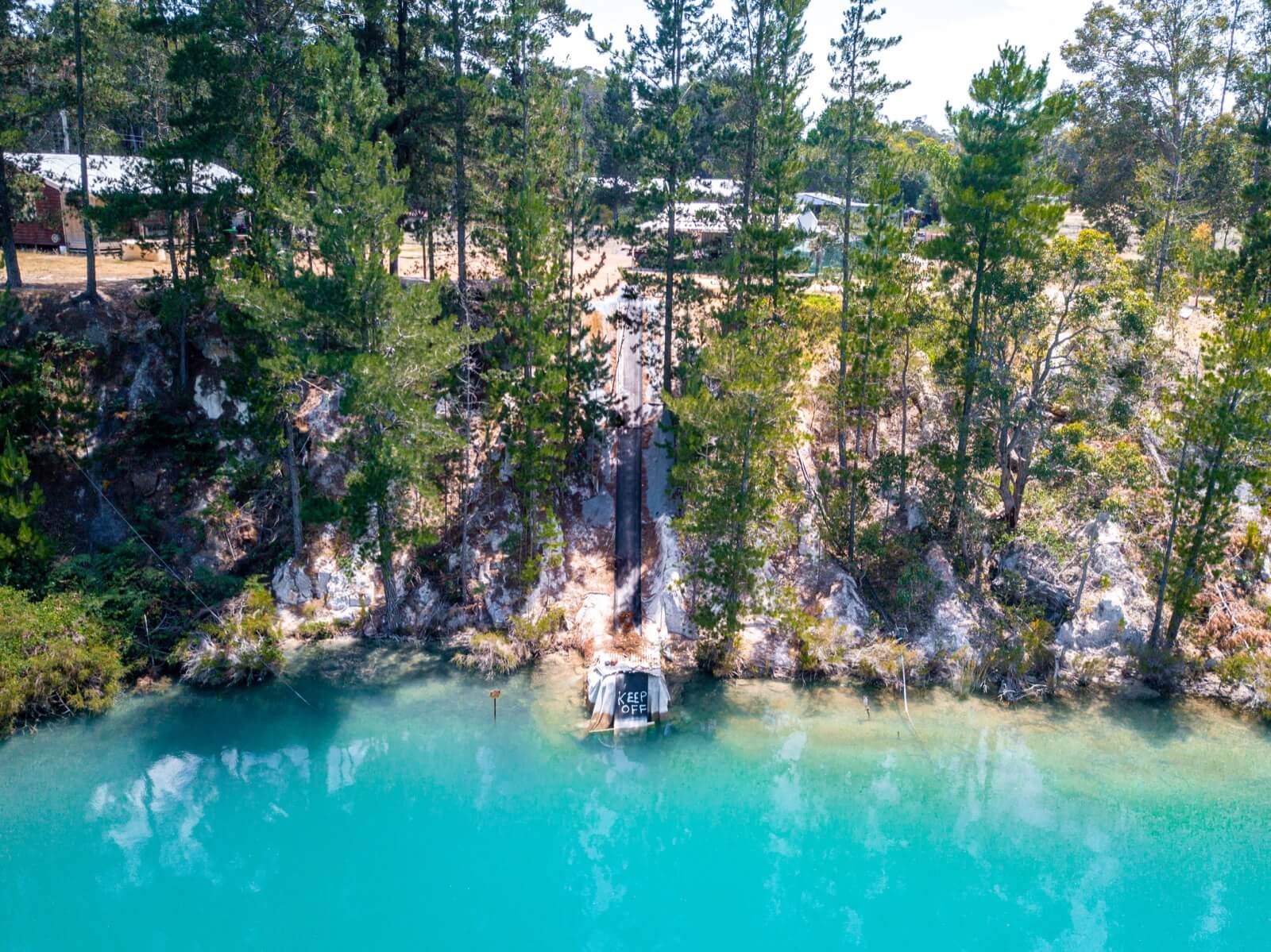 Black Diamond Lake Swimming 🏊‍♀️
Over the years there are many new stories of Black Diamond Lake in Western Australia being closed by the local council. This is because they regularly test the water for certain types of bacteria. On one or two occasions the levels of bacteria have been over the regulated amount and therefore the lake has been closed.
But as far as legally swimming in the black diamond lake goes you have got the all-clear. Swim, dive, float, whatever takes your pick. Just be careful when driving as you can send the bottom through the chalky water.
Over the far side of the lake links to a property, there is a huge water slide that sends you flying through the air and into the blue lagoon below.
Perth To Black Diamond Lake 🌆
Like all good road trips, stopping for a naughty snack is all part of the fun. On our way from Perth to the Black Diamond Lake WA, we stopped off at this little gem.
The Pinjarra Bakery and Patisserie are award-winning for good reasons. THE BEST FOOD STOP!  They have a huge selection of treats for you. From pastries, pies, and doughnuts, to sandwiches and drinks. We highly recommend you stop here on your way to or from Black Diamond Lake.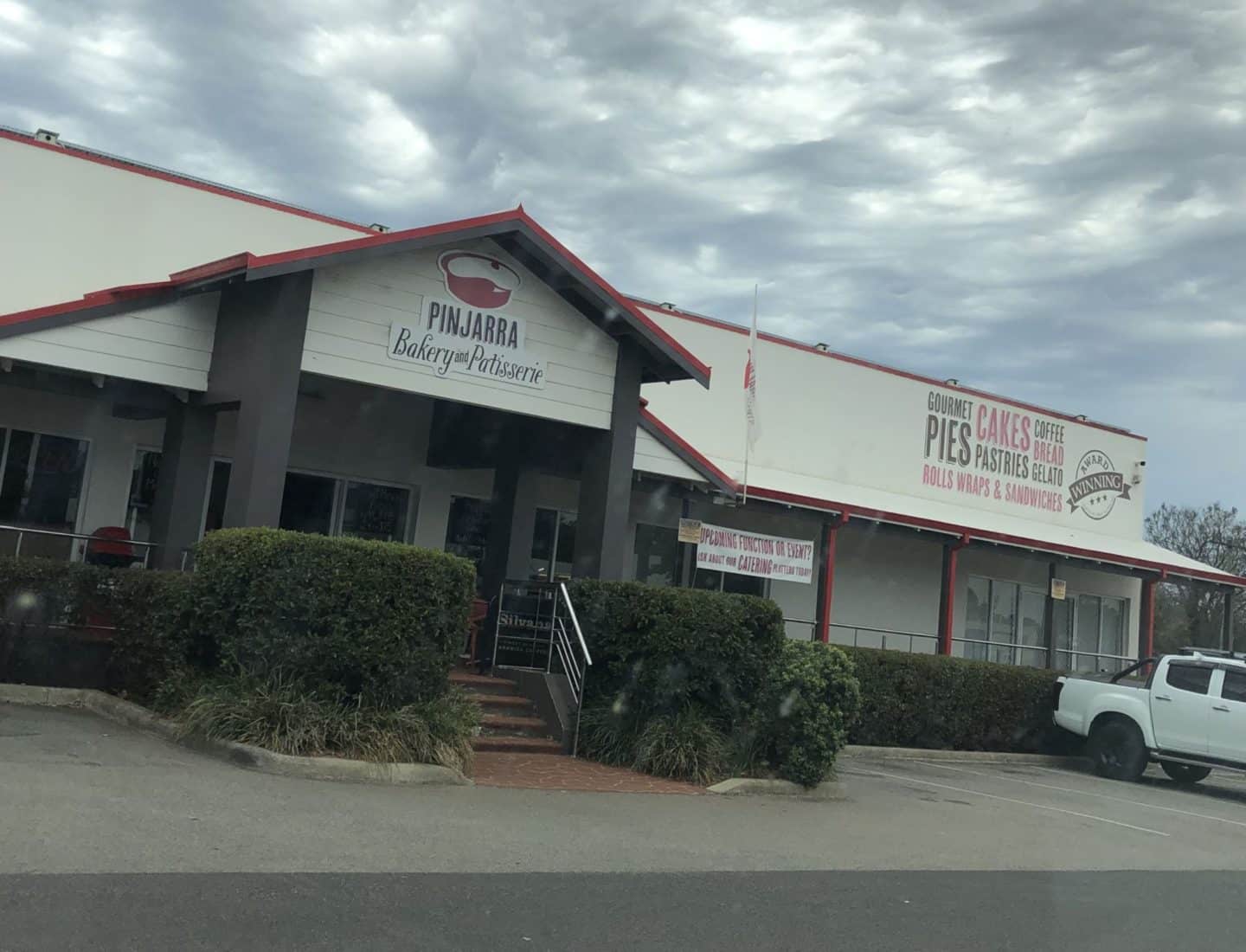 Black Diamond Lake Camping ⛺
There is strictly no camping allowed at the lake. Rangers patrol during busy periods and have the right to issue on-the-spot fines. We stayed at a great campsite called Collie Park Valley Tourist Park which was a 10-minute drive to the lake. They have powered and non-powered sites to suit all. The owner of the campsite is extremely knowledgeable about the area and helped us plan our weekend in Collie.
He also has an electric pump behind his desk to help you inflate your floaties ready for the lake.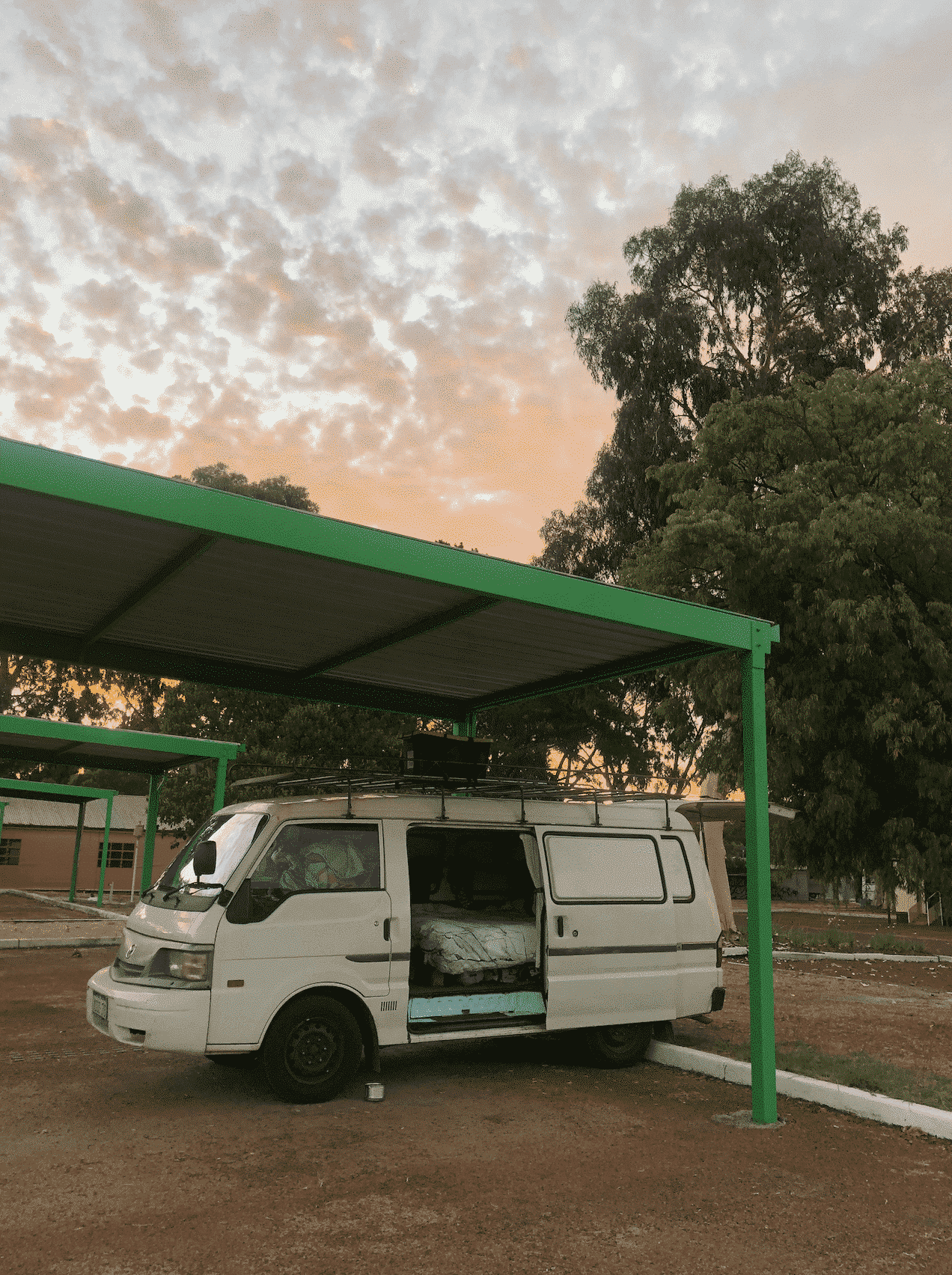 If you would like to camp in Wellington National Park you will need to make sure you have a permit. There are National Park entry and camping fees. To book your camping spot you will have to book through the National Park Website. If you are planning your visit during the school holiday period or in the summer at the weekends, these campsites can get very busy. We highly recommend you book in advance so you are not left disappointed.
Honeymoon Pools Campsite
Gelcoat Camp Ground
Stonesbrook Campsite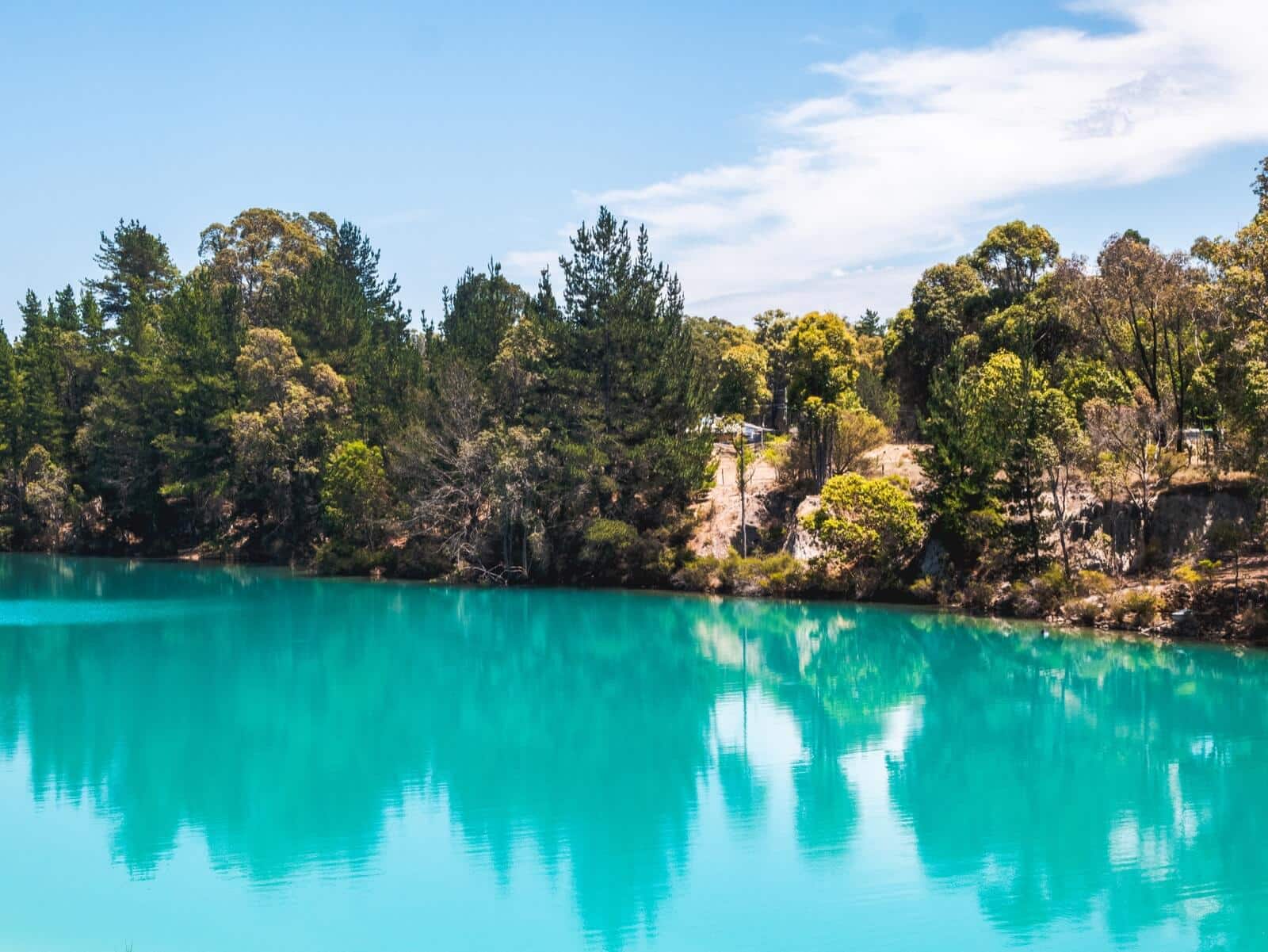 Black Diamond Lake Collie Accommodation 🏠
We have put together a list of accommodations in the area of Collie, Western Australia. From budget motels to something a bit more luxurious we have it covered. All the accommodation is within a short driving distance of Black Diamond Lake.
Budget $
Mid-range $$
Whispering Pines Bed and Breakfast
Luxury $$$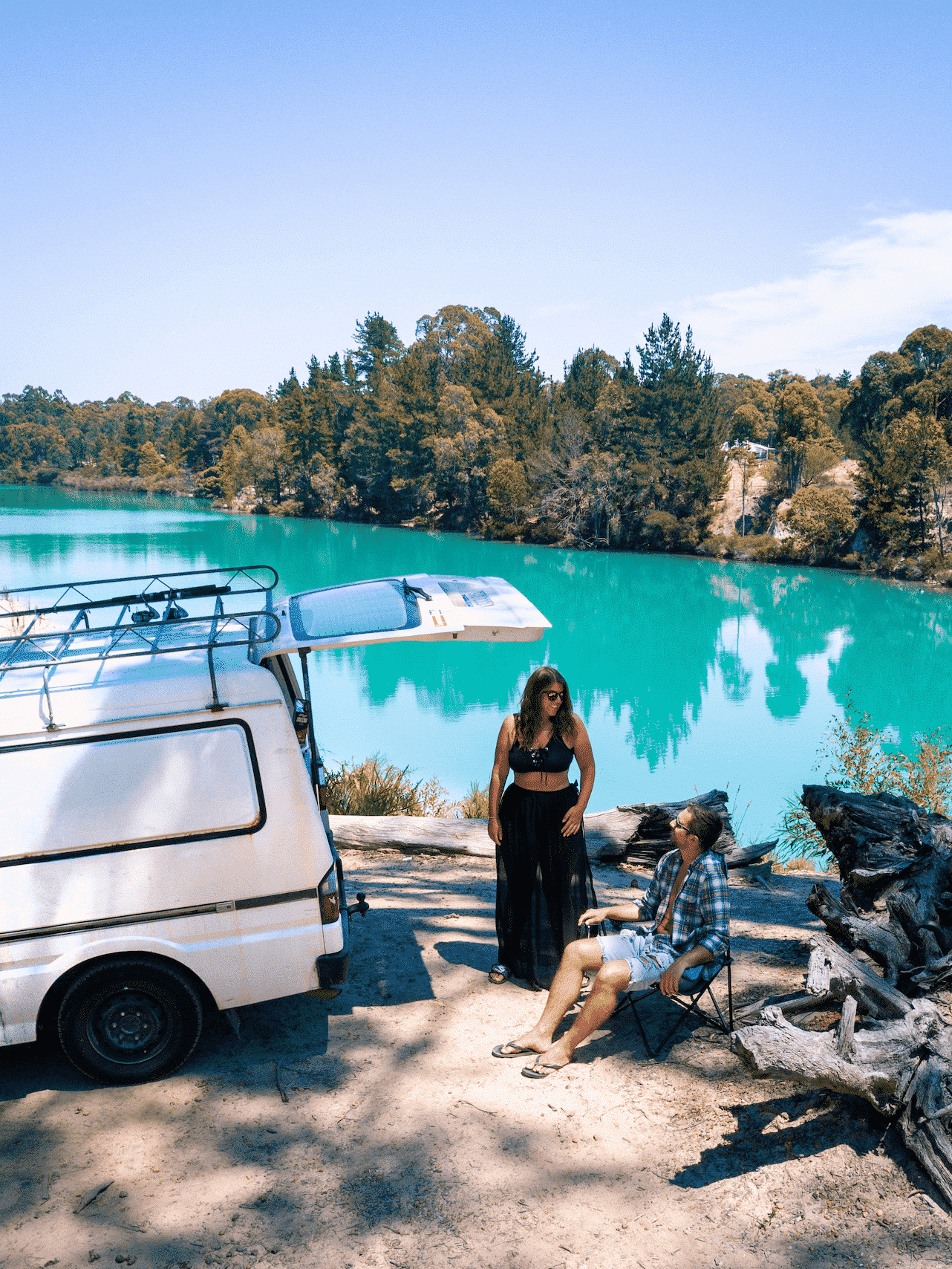 What To Bring To Black Diamond Lake WA 🧴
A floatie is a must! With perfectly still water, it is the perfect way to lounge around all day long. There are no amenities at the Lake, therefore we suggest bringing lots of water! We had a lovely bbq lunch at the side of the lake, out the back of our Campervan. Adventurous people brought their canoes and kayaks with them too! The usual beach gear is advised towels, camp chairs, etc. Plenty of snacks and sunscreen are all you need!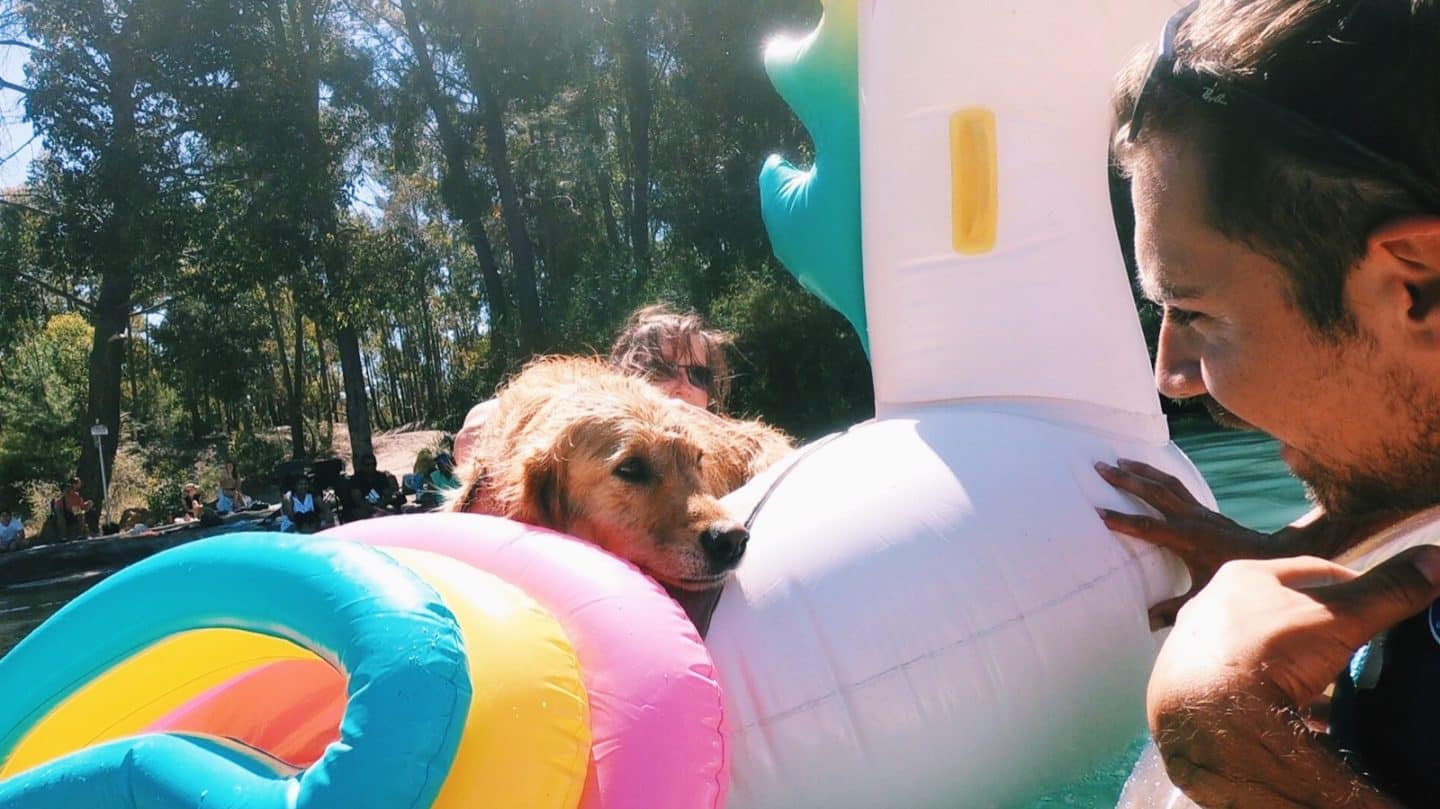 Things To Do Near The Black Diamond Lake Collie 🏊
There are plenty of activities to do near The Black Diamond Lake WA. If you are here for the weekend make sure you have your BBQ and fishing gear at the ready. The Wellington National Park, Western Australia has so much to offer and surrounds the town of Collie.
Stockland Lake 
To the East of Collie is another bright blue lake that you can swim in and also has its own campsite. This lake is called Stockland Lake, it is located 3km from Collie. Perfect for fishing or canoeing, take a picnic, and relax!
Honeymoon Pool
This small section of the Preston River has formed naturally into bathing pools for local and now tourists. With steps leading down to the river for easy access, the clear blue water is the perfect place to cool off and relax. With its own campsite nearby ( The Honeymoon Pool Campsite), it is one of the most popular campsites in the Wellington National Park.
Wellington Dam
At the base of the Wellington Resivuour is the Wellington Dam. This huge man-made dam has a view platform to take pictures and a kiosk with a few amenities nearby.
Collie River – Lennard Drive
The Collie River is located in the Wellington National Park. This is a one-way road that is home to The Rapids, Big Rock, Little Rock, and Long Pool. This scenic drive offers picnic spots and swimming areas. There is a national park Kiosk at the end of this one-way road where you can book your camping or glamping accommodation and grab a bite to eat.
Pin Our Black Diamond Lake Guide For Later!
What Camera Gear Do We Use
Other Australian Travel Guides