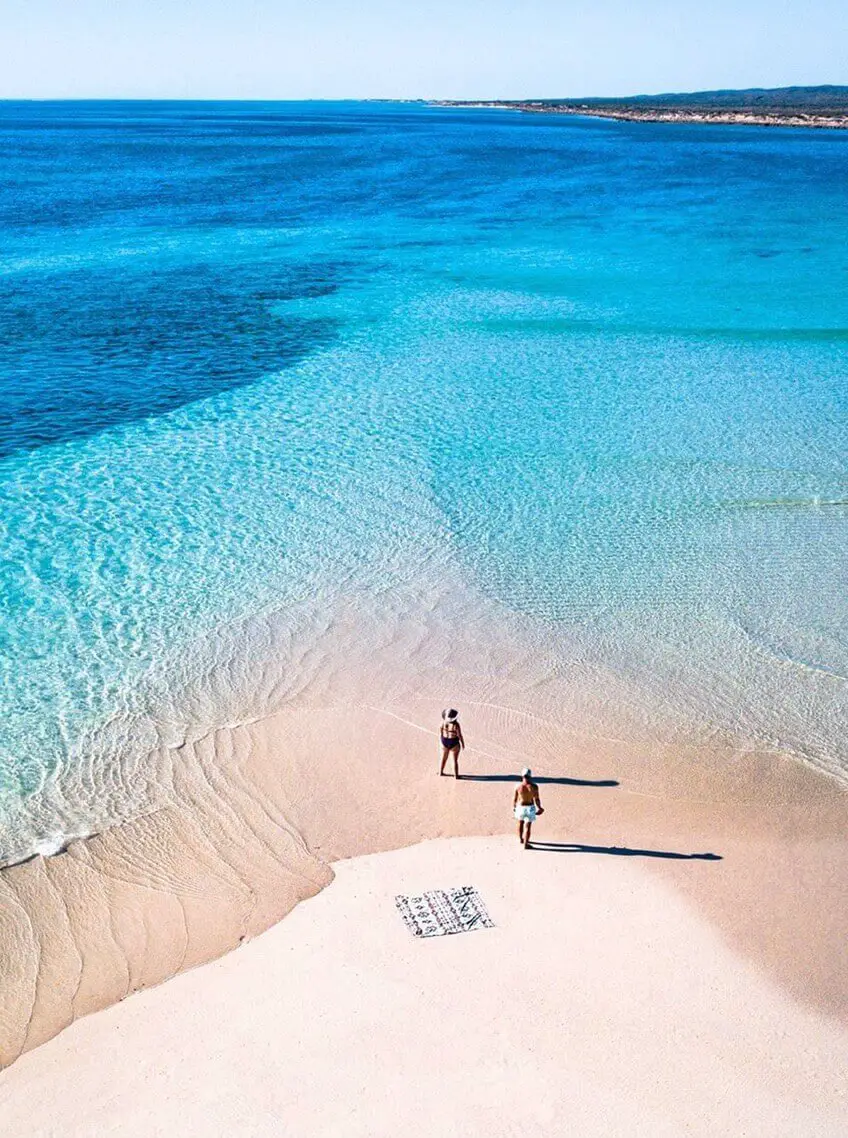 Welcome to what we believe to be the top Instagram locations in Western Australia. Who doesn't love a good instagrammable location? Well we certainly do so we have put together our top Instagram locations from WA, to fill your feed with beautiful places!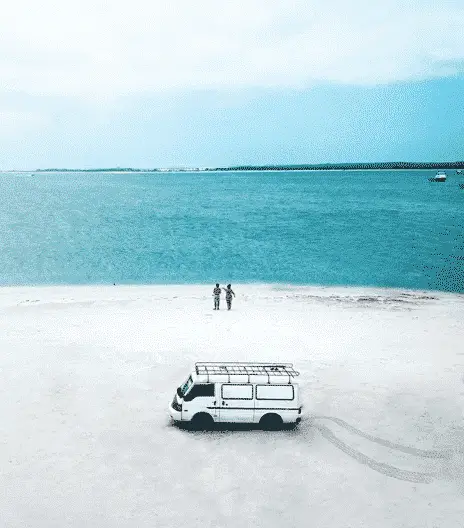 We have started our Instagram locations in the southeast of Western Australia near the town of Esperance. Our guide to the top Instagram locations in Western Australia will follow the coastline around this huge Australian state through towns like Albany, Margeret River, and Busselton before heading north to the capital Perth. There are tons of Instagram spots in Perth for you to check out.
Once you are finished in the city, our guide to take you North towards Shark Bay, Carnarvon and Exmouth. The Cape Range National Park and Coral Bay are defiantly places you don't want to miss.
The last leg of our Western Australia Instagram location guide will take you through the Karanjini National Park and into the Town of Broome where you can see an amazing sunset with camels on the beach.
We have provided the exact location for each spot so there is no reason for missing any of these spectacular locations.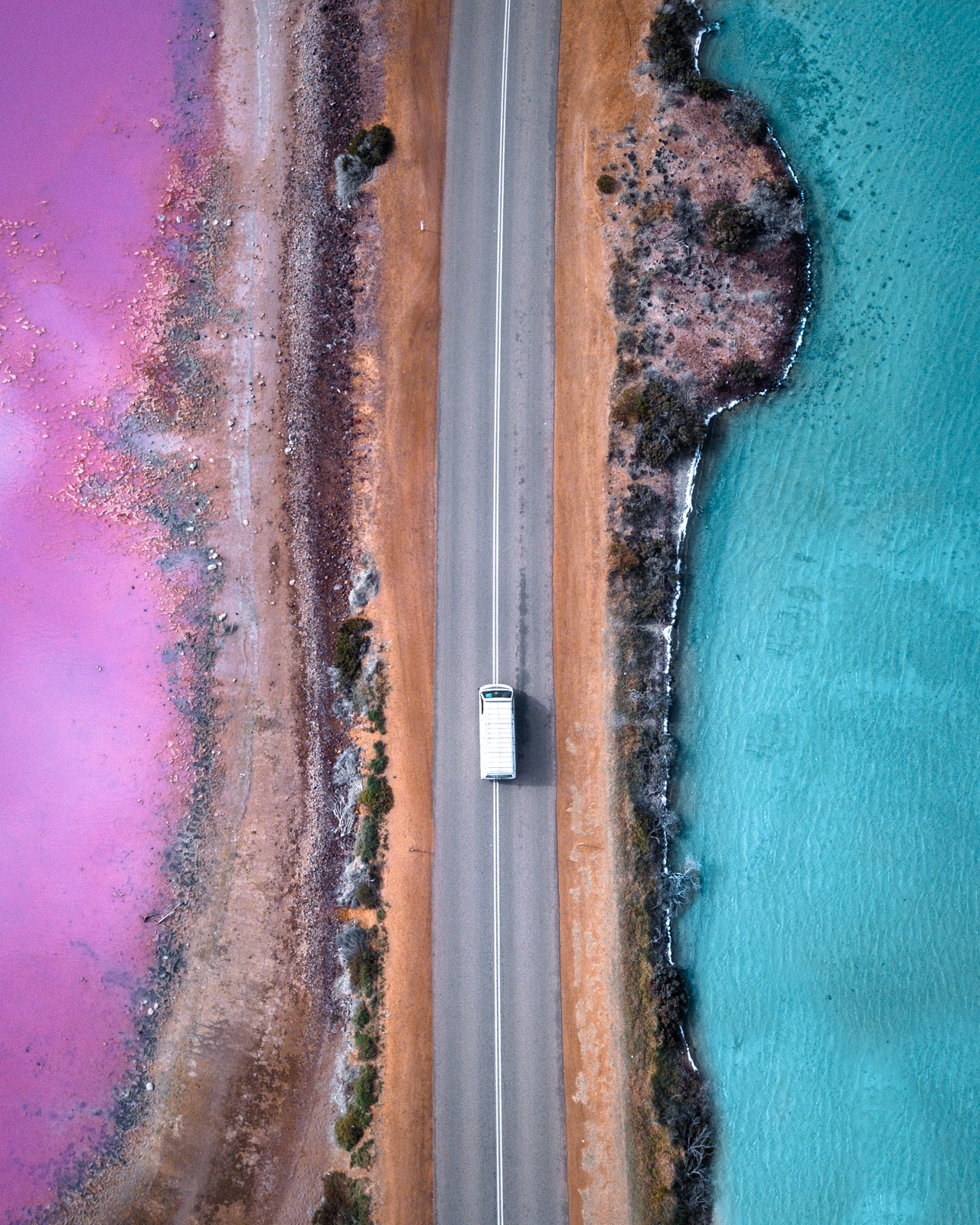 ---
*This post might contain our affiliate links. This is at no extra cost to you, but you would be doing us a solid if you did use them. It shows us your appreciation after we have written this amazing travel guide for you 😏*
---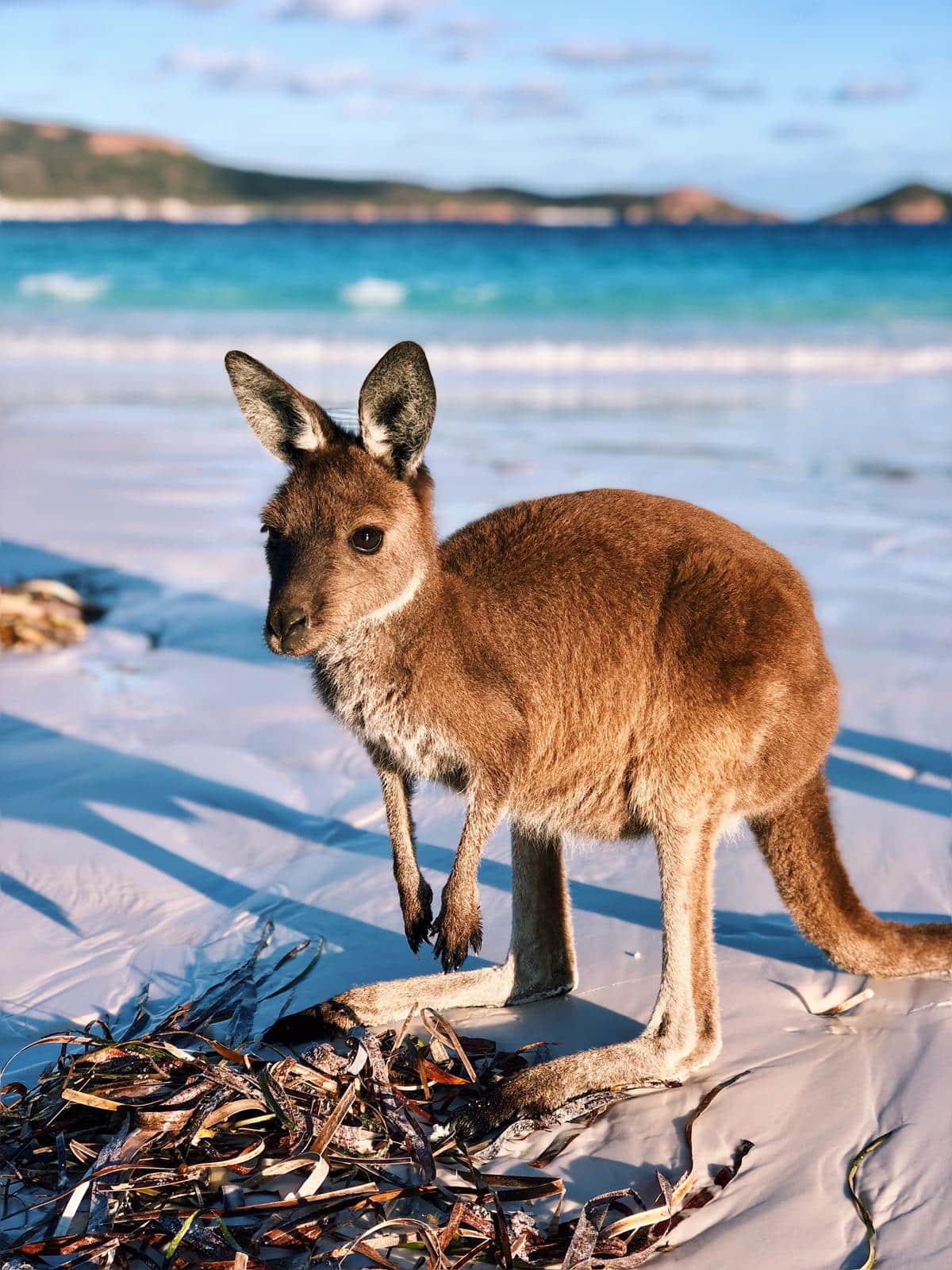 I bet you have seen pictures of the kangaroo on the beaches and wondered where it was? Well they were taken in the Cape Le Grand National Park, more specifically Lucky Bay. The kangaroo's are super tame and they love attention, much like me, 🦘
This beach is one of the most beautiful beaches along this coastline. The water is clear and there are lots of these furry friends all along this stretch. Inside the national park there are lots of other beautiful bays to visit along with a hike to the top of Frenchman's Peak.
↠📍 LOCATION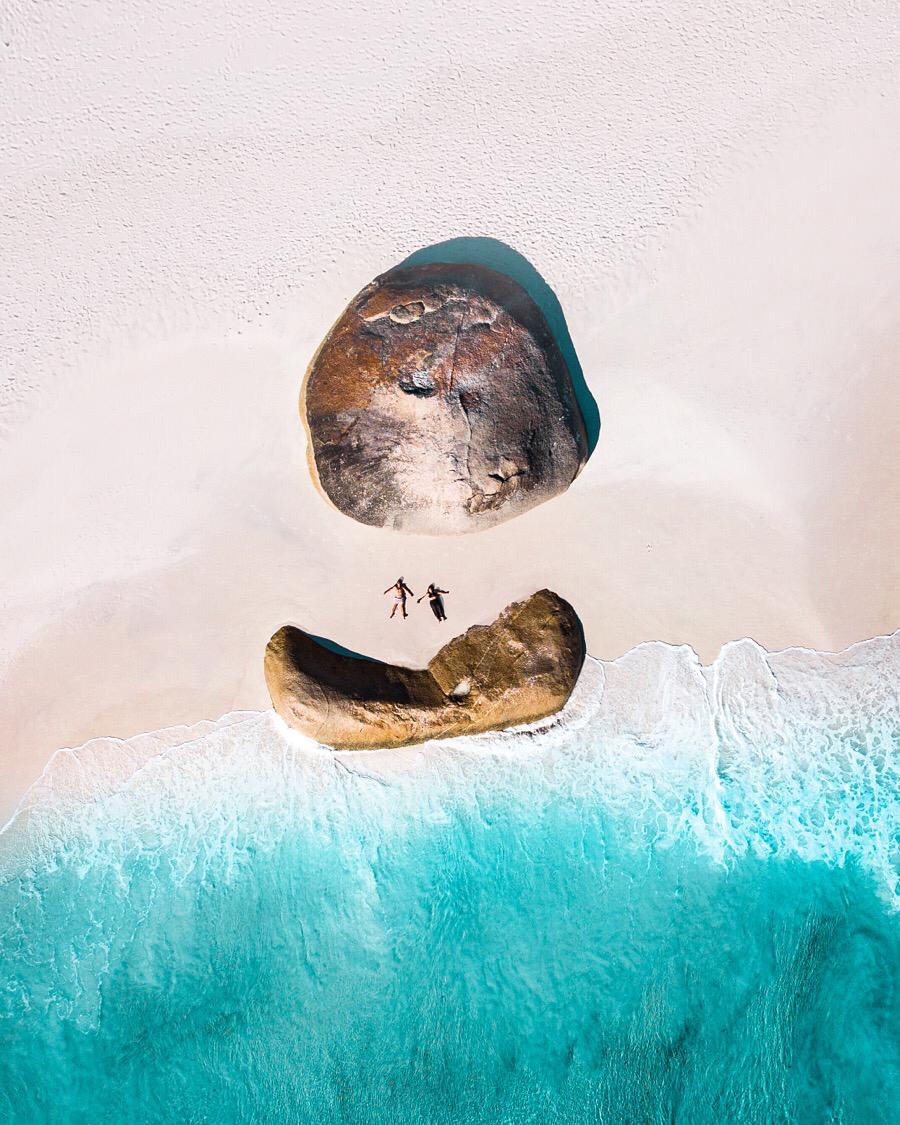 Our favourite beach and possibly our top pick from our Instagram locations in Western Australia is this one at Two Peoples Bay. This iconic rock formation is in the middle of a secluded beach called Little Beach, Two Peoples Bay Nature Reserve. The sand doesn't stick to you and dolphins can be seen regularly playing in this cove. This spot is defiantly one of the most beautiful places in Western Australia.
↠ We have written a whole blog post about Little Beach, Two Peoples Bay
↠ 📍LOCATION
---
South Australia Instagram spots ↠ here
---
Instagram locations in Western Australia The Gap Albany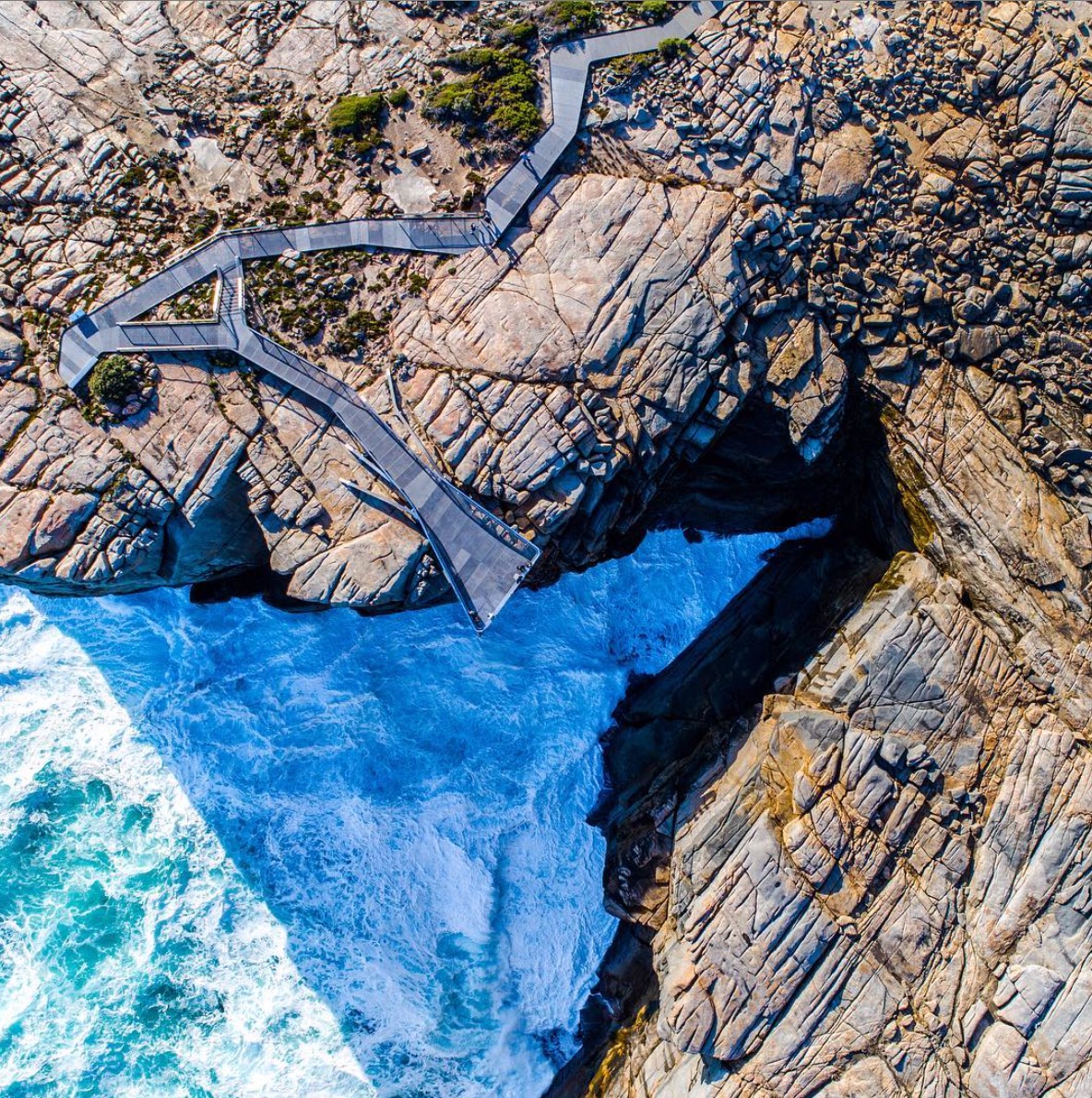 If you have a fear of heights, this is probably the coolest place to overcome your worst nightmare. Hangover the edge safely, and watch the waves beneath your feet. Be careful with drones as it can get very windy!
↠📍 LOCATION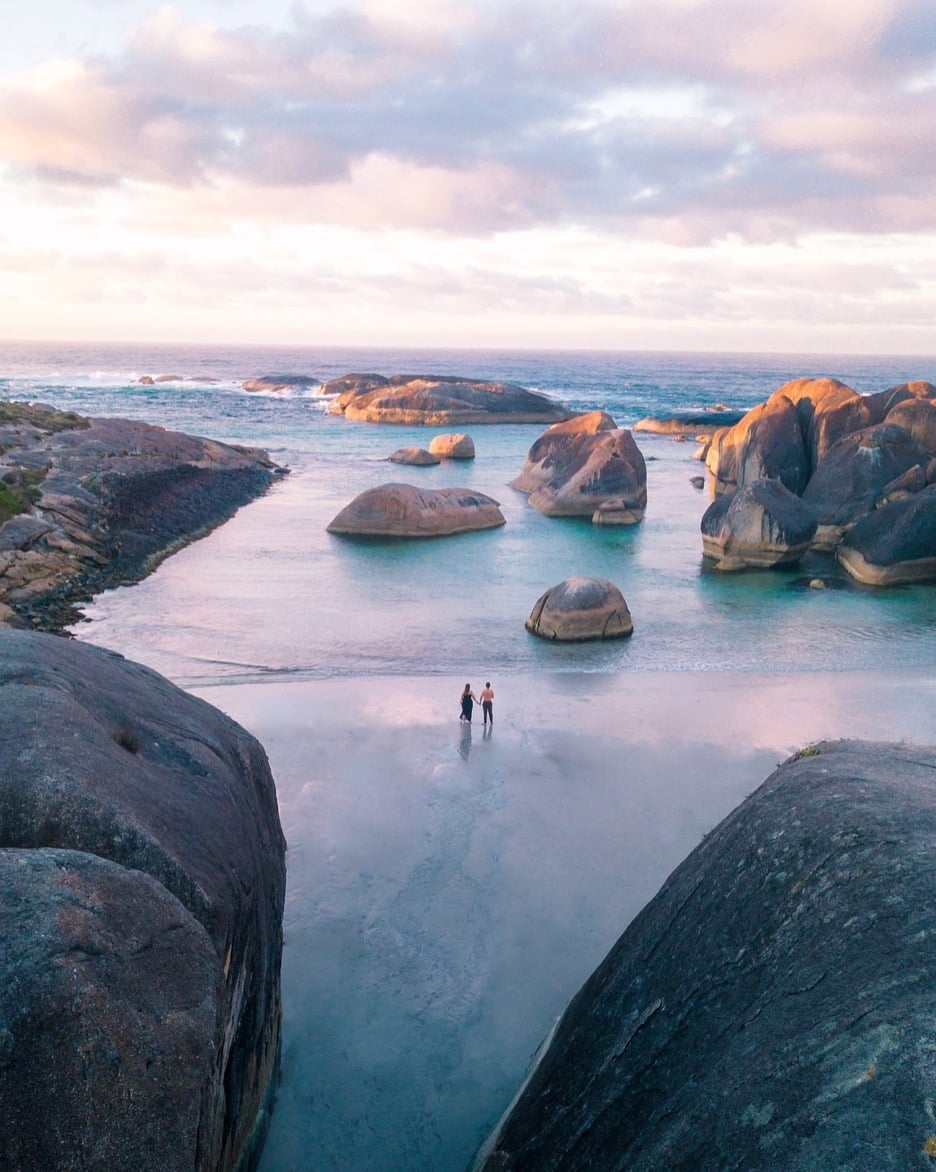 Walk among the giants at Elephant Rocks and check out why they got their name. This image was taken on a drone but anywhere you point your camera will give you a great photo. To the left of the walkway is Elephant Rocks and to the right is Green Pools. On the right in the pools is a swimming area and beach to relax on.
↠Our Elephant rocks blog covers everything you need to know before visiting.
↠📍 LOCATION
---
*We take a lot of our image with our drone, if your new to droning then the DJI Mavic Air 2 is a great starter drone*
---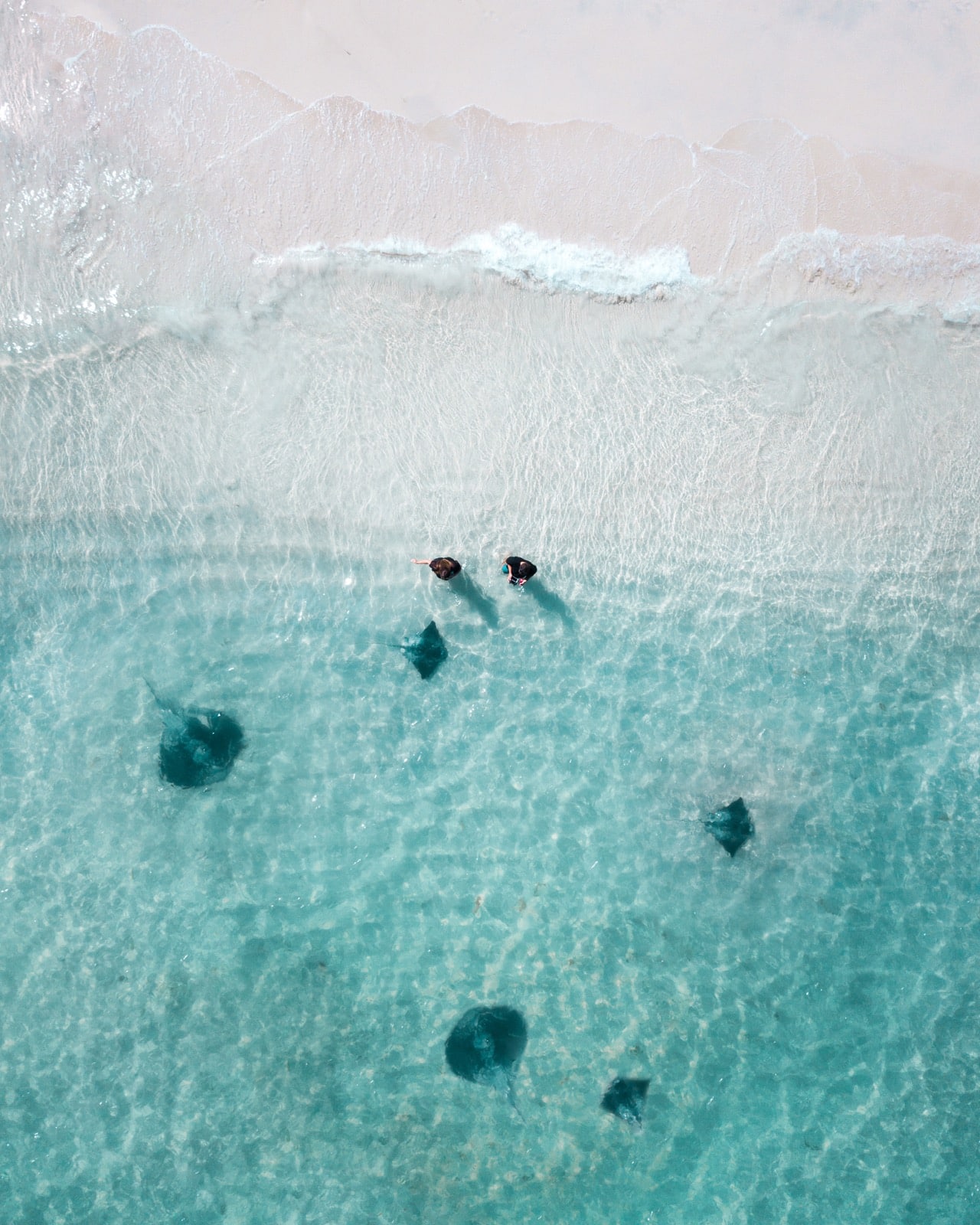 Have you ever walked into the ocean and been surrounded by two types of Sting Ray? We didn't think so! Hamlin Bay is the home of the Eagle Ray and the Smooth Stingray. They are the friendly residents that are protected here in WA. They patrol the beach in search of scraps of food the fishermen and tourists leave behind.
TRAVEL TIP ↠ Splash your hands around and they will swim right up to you. Grab some food for them at the shop and hand-feed them.
↠Our Hamelin Bay blog covers the best times to see these beautiful rays.
↠📍 LOCATION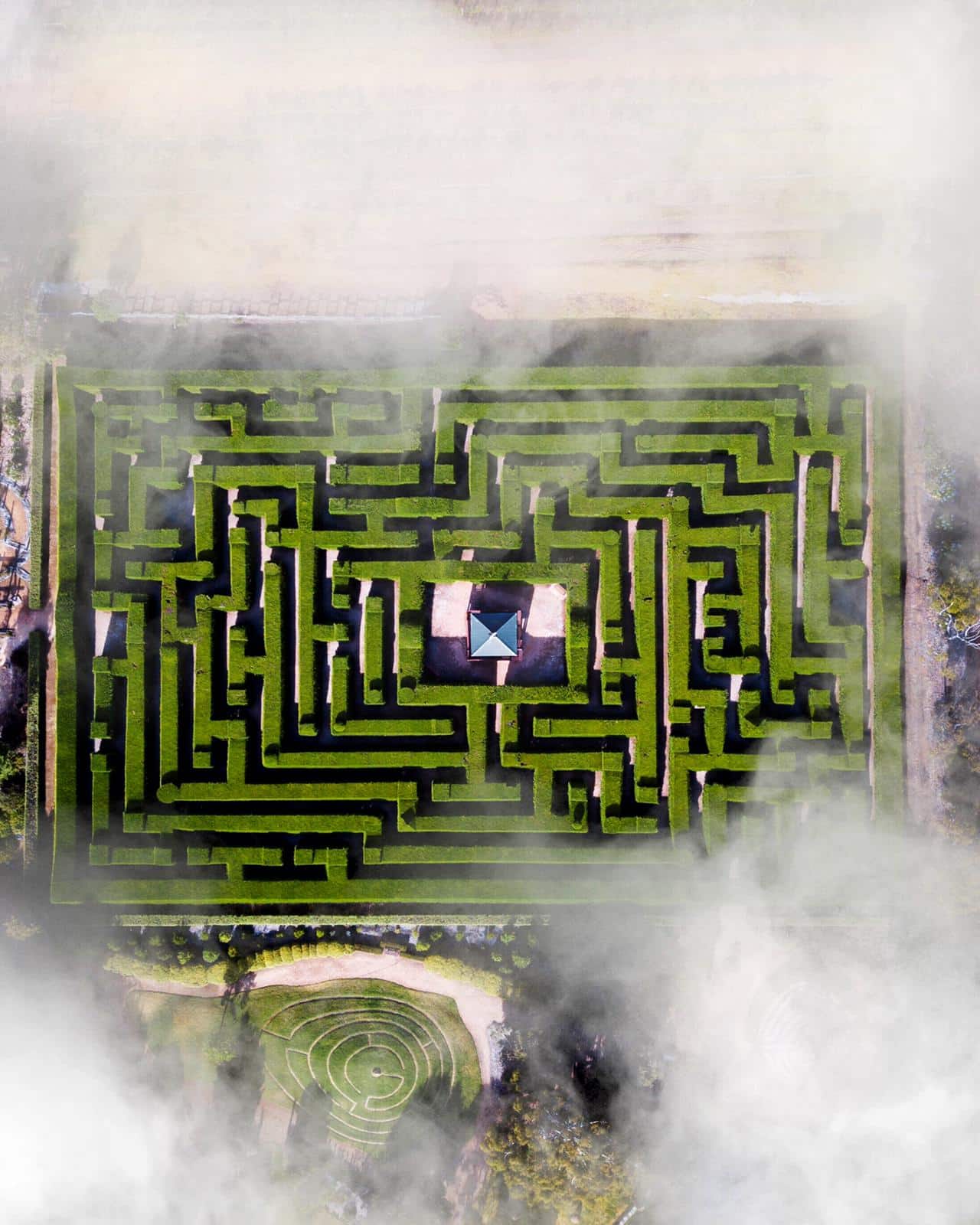 Something a little different for our Instagram locations in Western Australia. Margret River is one of the most beautiful regions in Western Australia. The weather is that of a Mediterranean climate which produces rich landscapes. Take a wine, cheese, or chocolate tour and on your way home, pop into this amazing place. We flew the drone up to help us find the way out!
↠ To see more shots like this on our Instagram click here.
↠📍 LOCATION
A wonder of nature, a natural spa! Hidden between a beach and the sea, you will find this natural spa. It is quite a climb down so wear suitable shoes. Once you reach the bottom, sit back and wait for the waves to come crashing over the rocks. This attraction is of course tide dependant so be careful when entering this area, king waves can kill. Oh and there are plenty of sharks the other side of this rock, so make sure you can swim fast 😉
↠Our Injidup Natural Spa Guide will help you explore.
↠📍 LOCATION
---
Rottnest Island secret spots found ↠ here
---

This jetty is 1.8 km long, the second-longest wooden jetty in the world. We walked all the way to the end trying to spot some whales out to sea. At the end of this jetty, there is an underwater aquarium and more attractions. Don't worry if walking it's not your thing, there is a train that can take you right to the end.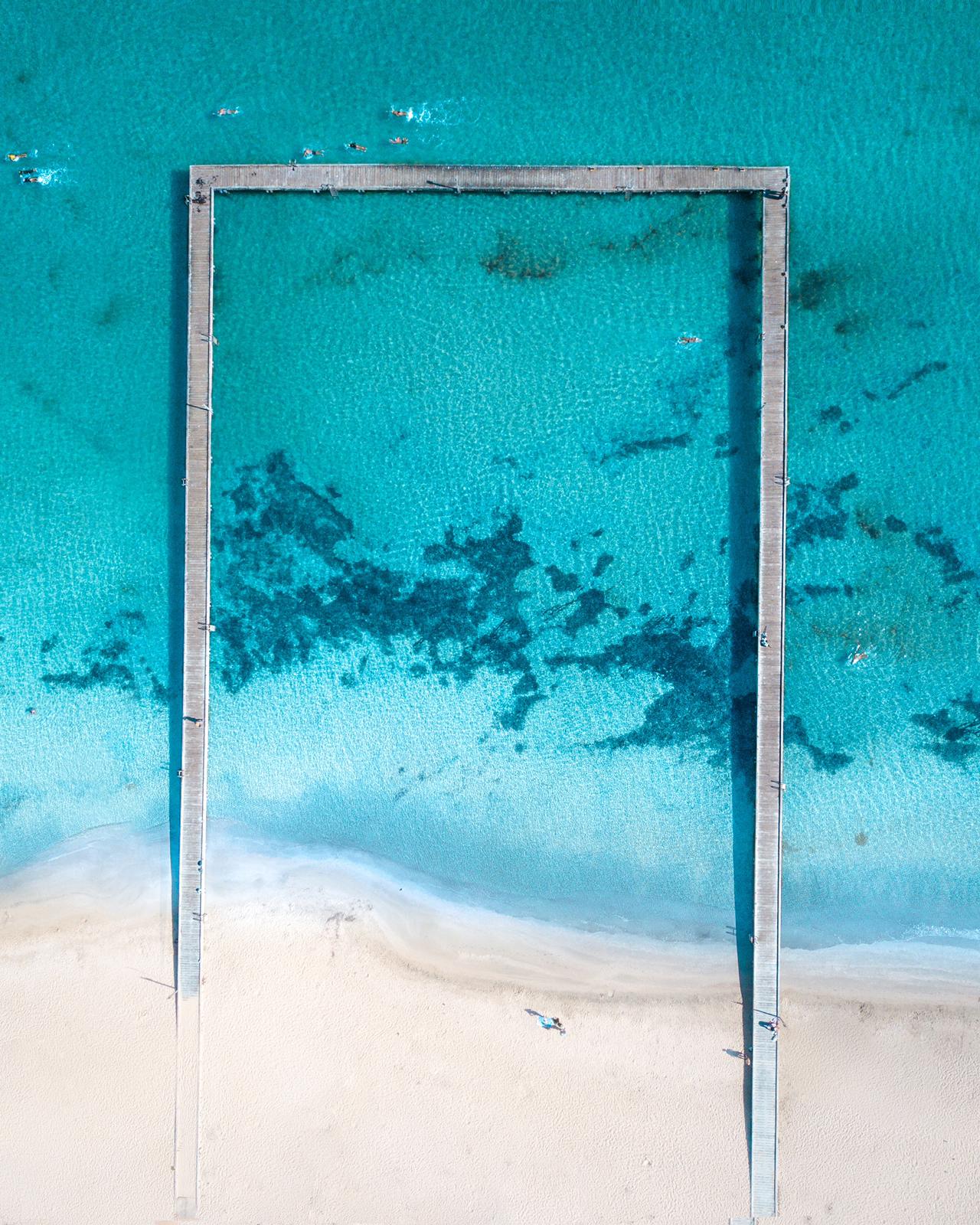 To the right of the Jetty is the swimming area with this square smaller jetty around it. Surrounded by shark nets, its the perfect place to swim after the long walk around the other jetty, pictured above.
↠📍 LOCATION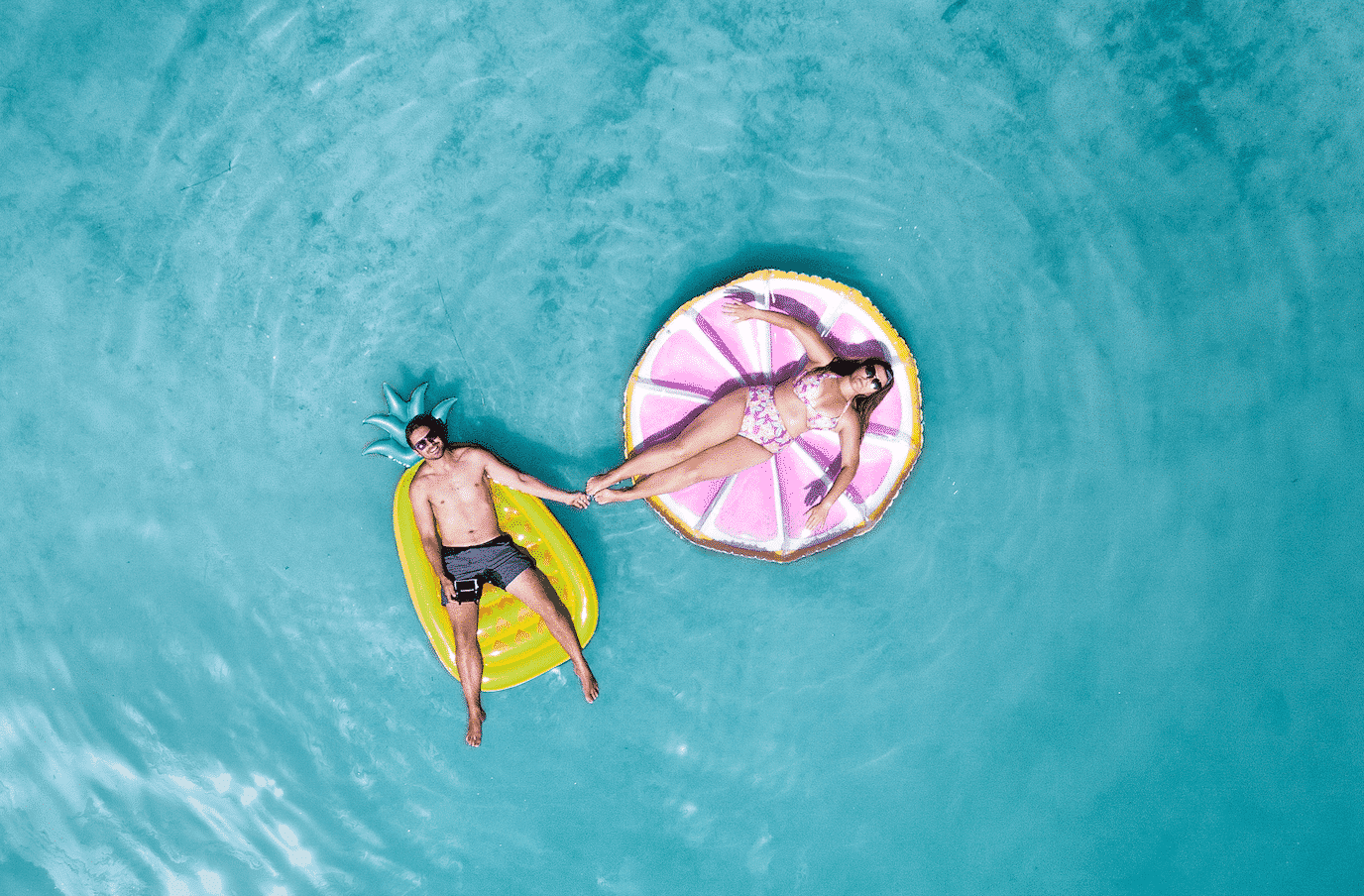 Our favourite weekend getaway from Perth is Black Diamond Lake. Grab your floatie and head to this bright blue lake. Once an old mine site, now it is the perfect place to pull up, whip out a bbq and have some beers in the sun. There are also several other lakes and rivers to visit whilst you are in the Collie area. Stockton lake is another favourite of ours.
↠📍 LOCATION
Perth Instagram Locations – Fremantle Container Rainbow🌈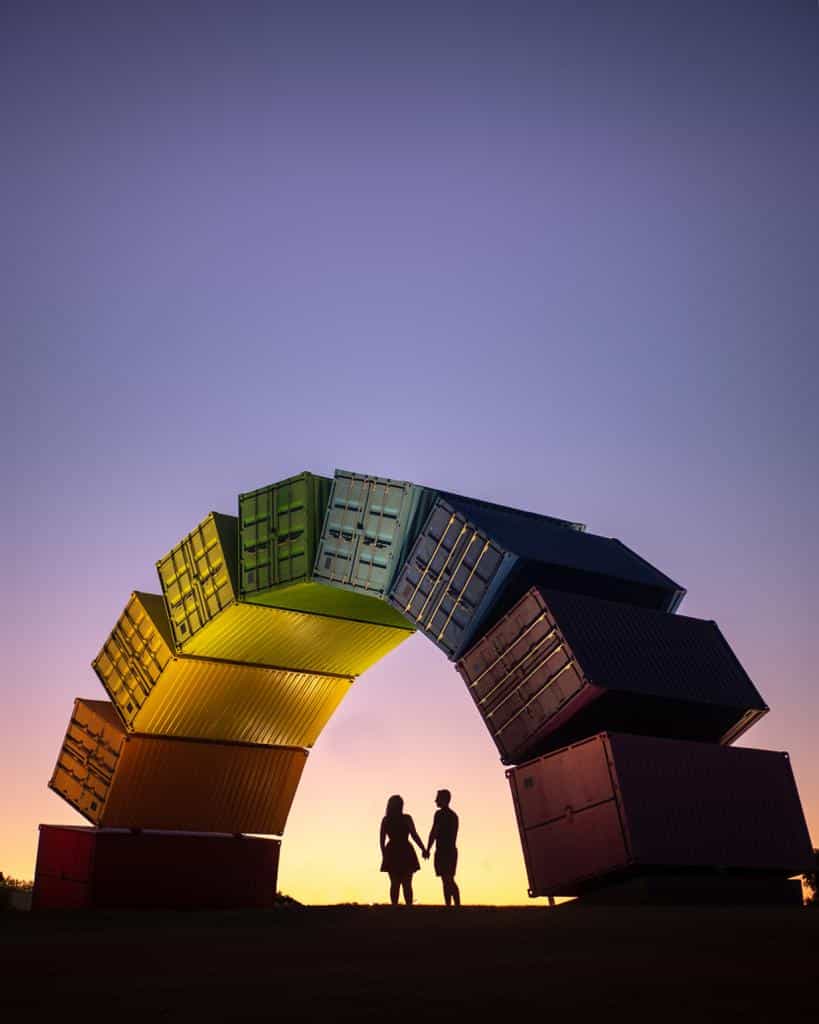 Freo's most iconic landmark is the Rainbow made from containers along the main road. We found a residential road close by and walked over the road to this rainbow. Not only does it do wonders for the LGBT community, but it also does wonders for your Instagram feed. Give your photos the pop of colour they need! This shot was taken at sunset, we recommend visiting here rather than at sunrise.
Check out the best brunch spots in Fremantle.
↠📍 LOCATION
Perth 📍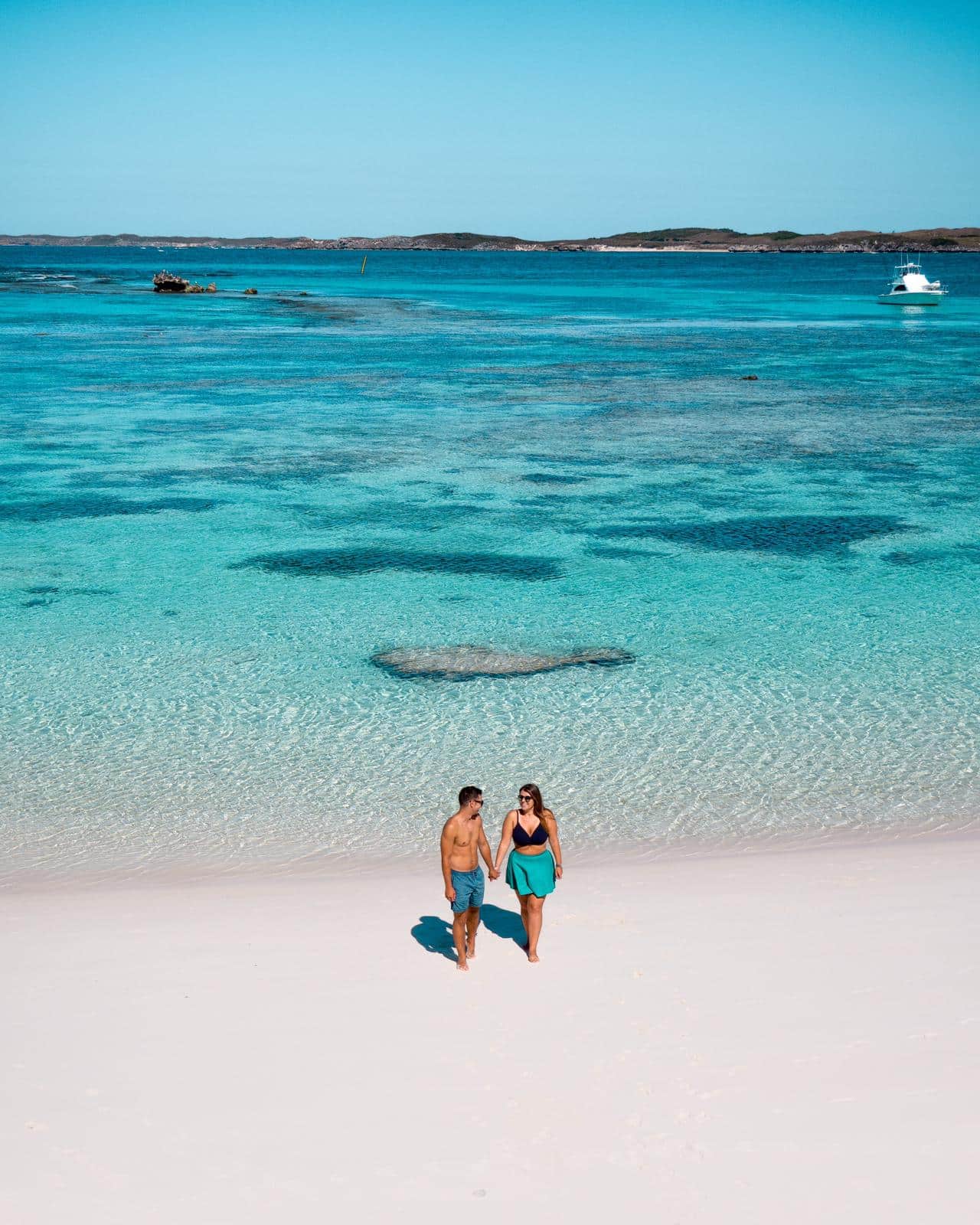 Having lived on Rottnest for a few months, we could list a hundred places to take photos on this island. Anywhere you point your camera will give you amazing results. From the Quokka's to the beaches, there are so many beautiful Instagramable locations here. Rottnest Island was definitely our top Instagram locations in Western Australia.
For a bonus tip ↠ head to our Secret Spots on Rottnest. It is filled with the information on the best-kept secrets of Rottnest, including the mermaid rock pools.
↠📍 LOCATION
---
Book your Rottnest Island Ferry Tickets.
Check out all of our Rottnest Island Blog Posts
⇣⇣⇣⇣⇣
Rottnest Island 1 Day Itinerary 
The Best Bits Rottnest Island Best
Rottnest Express Adventure Boat Trip!
---
Elizabeth Quay Perth
Perth📍

Right in the heart of Perth's City is Elizabeth Quays most recognisable photo spot. We got here at sunrise (free parking) and managed to get this photo with no one else in the background! Not to mention the sky lit up in the most beautiful colours.
↠📍 LOCATION
Kings Park Botanic Garden, Perth Instagram Locations
Perth📍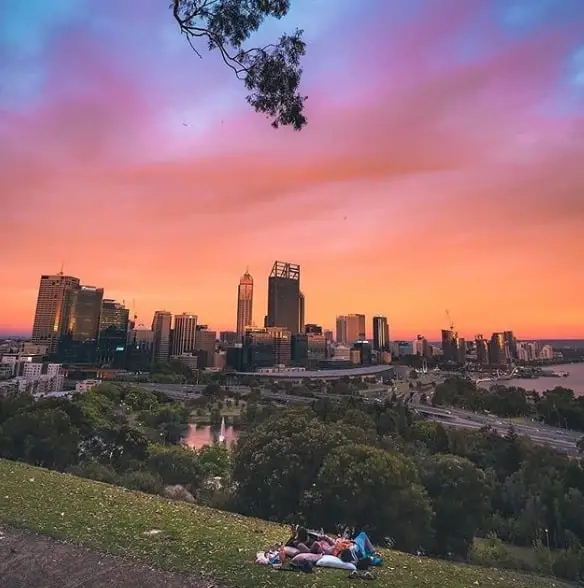 Image By @Kingsparkandbotanicgarden
The perfect place to watch the sunset over the city skyline is right here in Kings Park Botanic Garden. Pull up with a blanket and have a picnic looking out over Perth. This park is huge – there is also an outdoor cinema during the summer times. It can get very busy so make sure you get here early to get a good spot on the grass.
↠📍 LOCATION
Blue Boat Shed 💙
Perth📍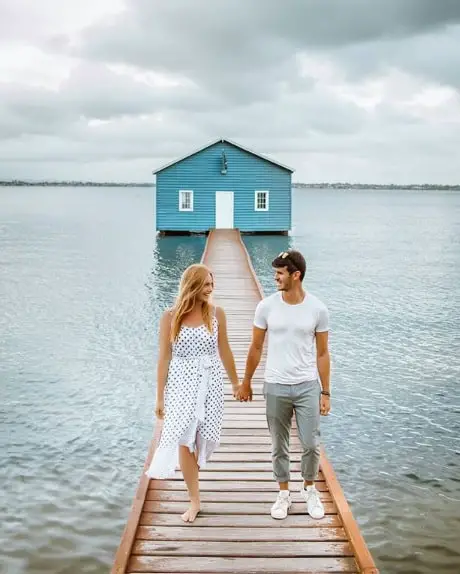 Photo by @TheGingerWanderlust 
Instagram locations in Western Australia are becoming ever more popular. This spot is probably the most annoying one we visited. We turned up to this spot at 4:30 am and someone had already set up a time-lapse of the sunrise so we weren't able to get our photos. We have also heard of our friends queuing up and the people behind you are not forgiving. It seems very stressful but from the photos we've seen, it looks worth it.
↠📍 LOCATION
Lancelin Sand Dunes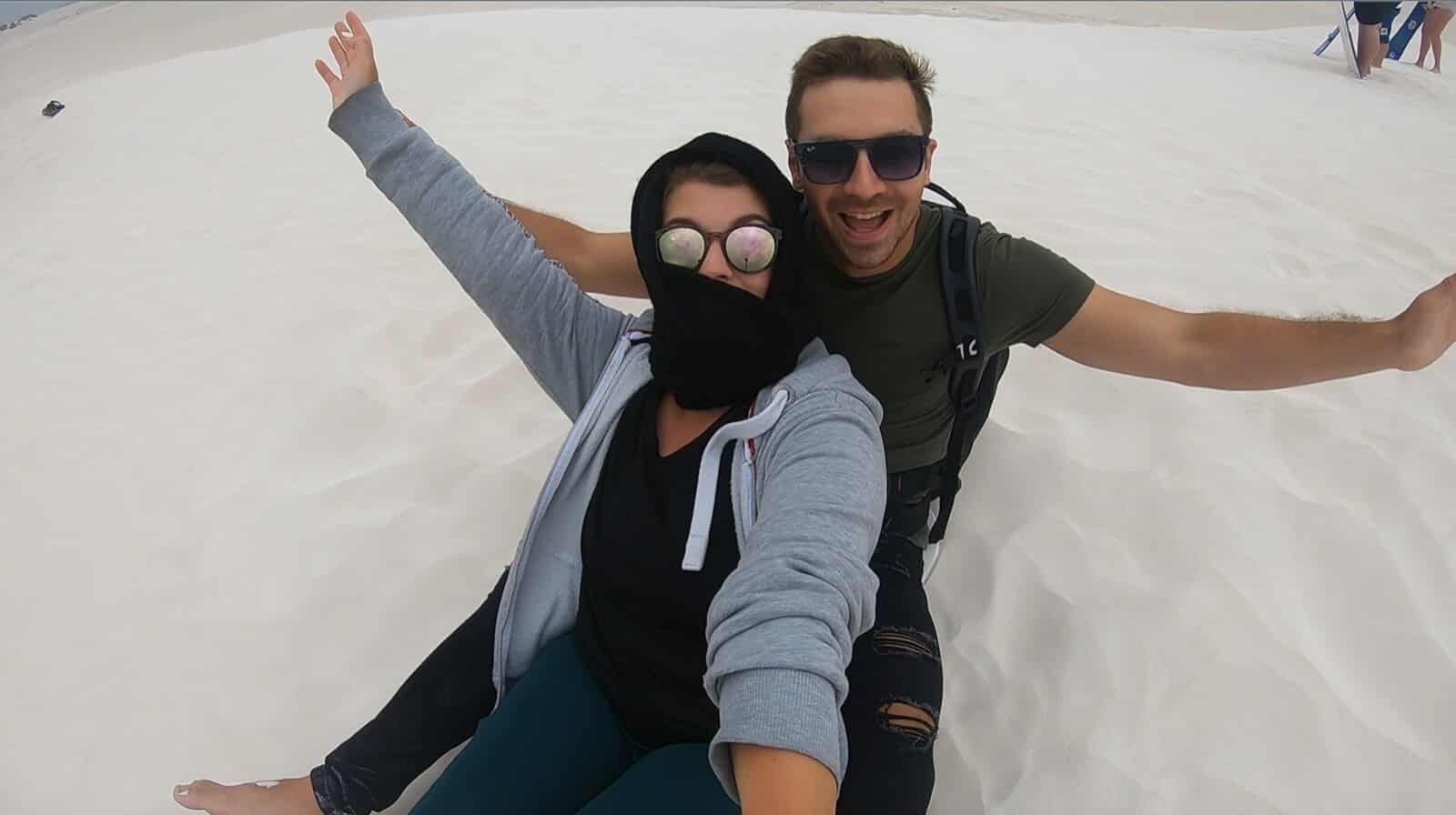 The best place to sandboard in Western Australi and also a top Instragm Locations. Spend the day climb up and down the dunes or hit the beach where the local sport is windsurfing.
Our Lancelin Guide covers everything you need to know about this sandy town.
↠📍 LOCATION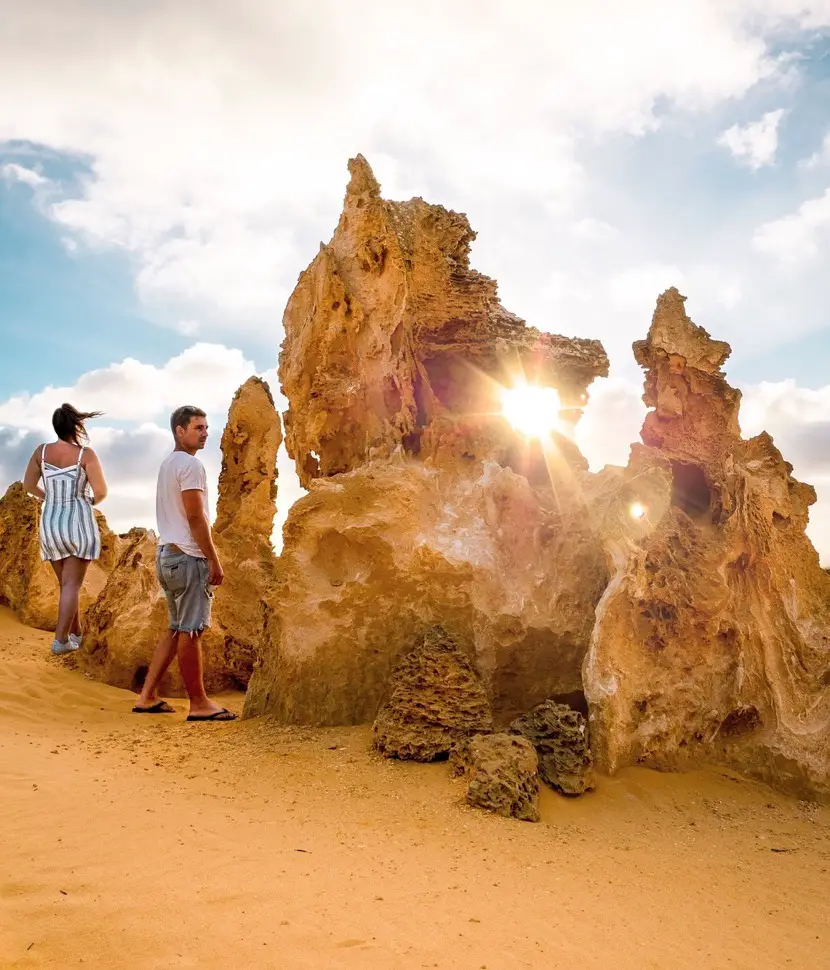 One of the strangest places we've been. The Pinnacles Desert is a short drive from Perth's City Centre. This strong terrain looks like something you would find on the surface of Mars. You can drive through this desert and explore to your heart's content.
↠📍 LOCATION

Jurien Bay 🐬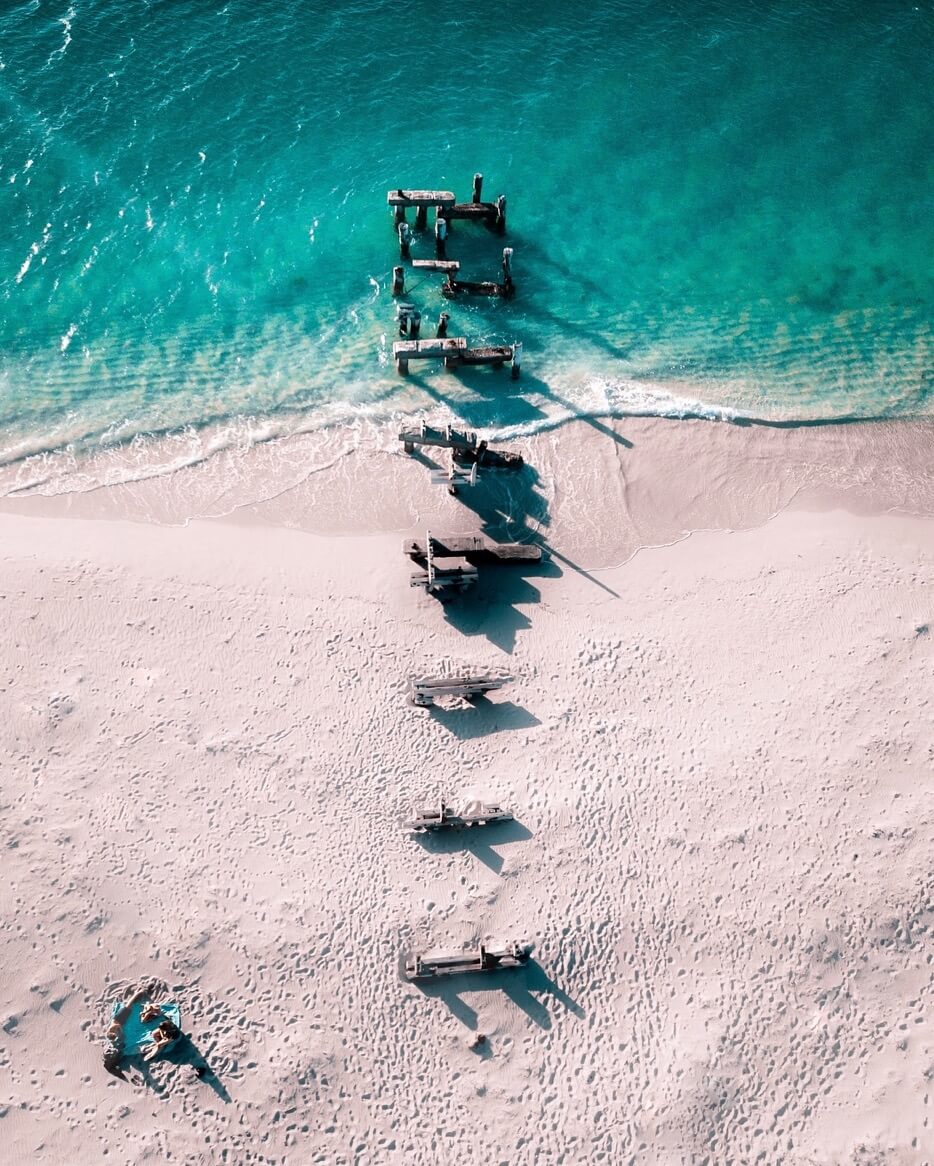 If you like road trips, then this ones perfect for you. We drove to Jurien Bay with a few friends, got out the blanket, and watched the world go by. The old pier is a great shot with a drone. It is also the start of a snorkelling trail for those that want to explore under the waves.
↠📍 LOCATION
Hutt Lagoon 🦩
Bubble gum lake also known as Hutt Lagoon! This pink salt lake stretches for miles but there is a dedicated parking area to stop here and take photos. We climbed down and I managed to trip and sink into the mud below the salt. It hurt a lot so be careful where you step! Pinkness depends on rainfall, it is not Photoshop. Don't @ us.
↠ 📍 LOCATION
Kalbarri National Park 🥾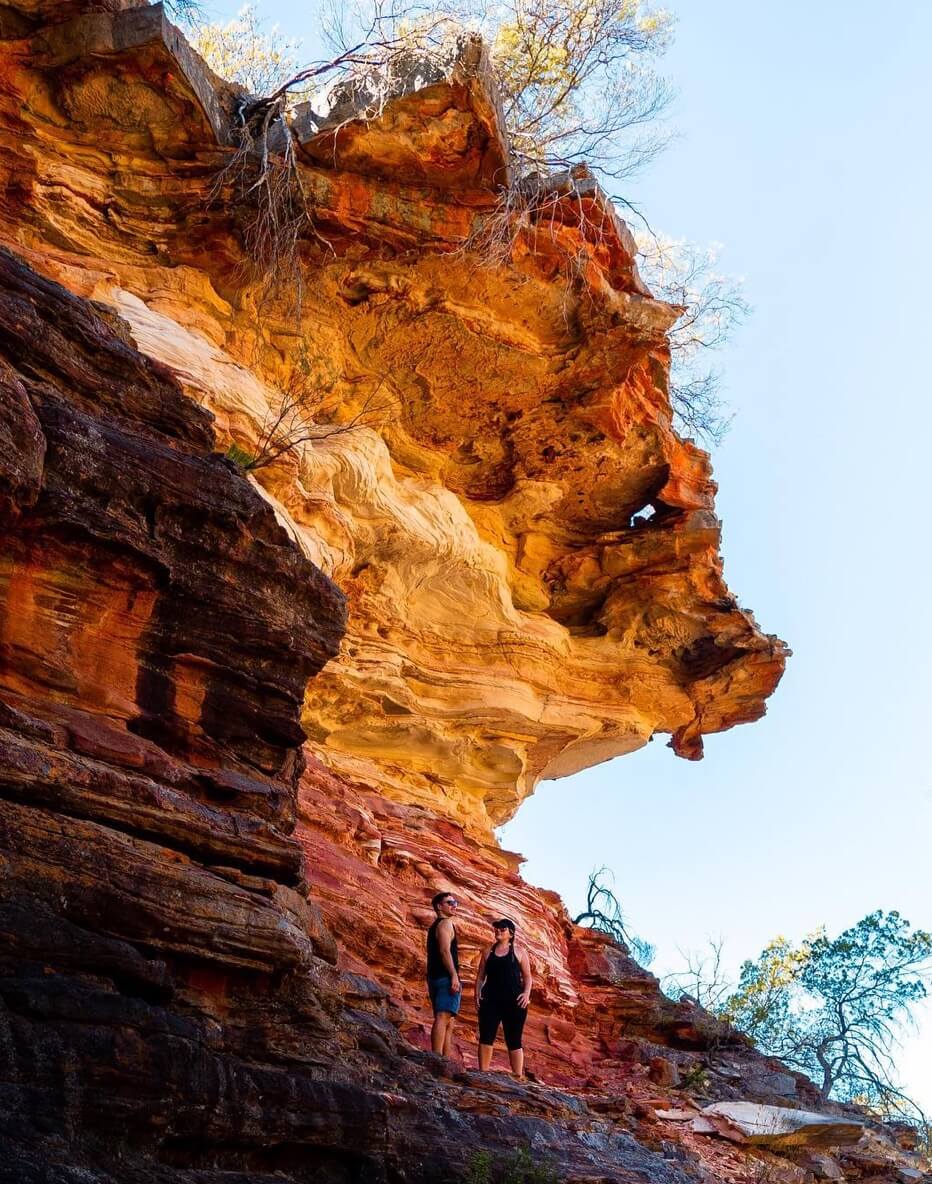 Depending on what time of the year you visit, you can embark on a series of hikes around this national park. We found this amazing orange wall along the easiest route. This hike leads down to the water below along a clearly marked path.
↠📍 LOCATION
Shell Beach, Shark Bay WA 🐚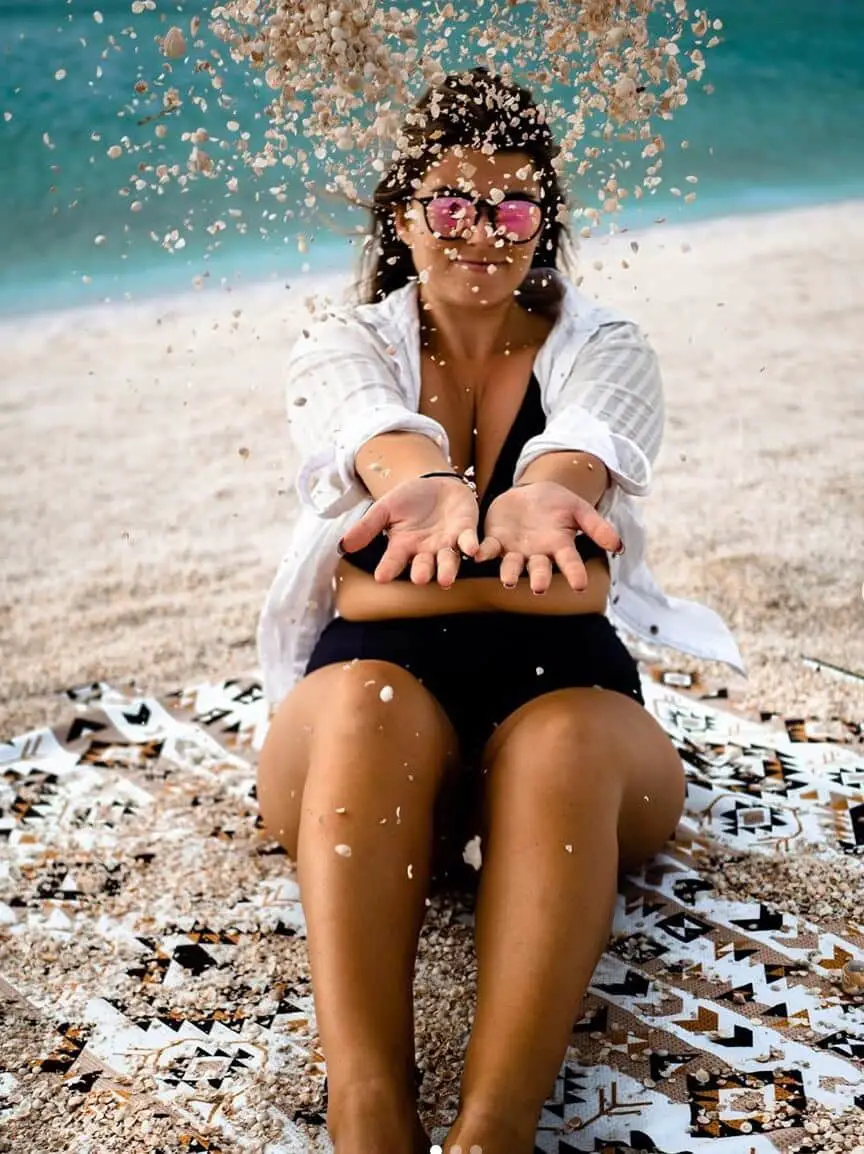 A beach made up of millions of tiny shells. Throw them up and take a photo and see the results! Just be warned, some are so small they will take ages to come out of your hair.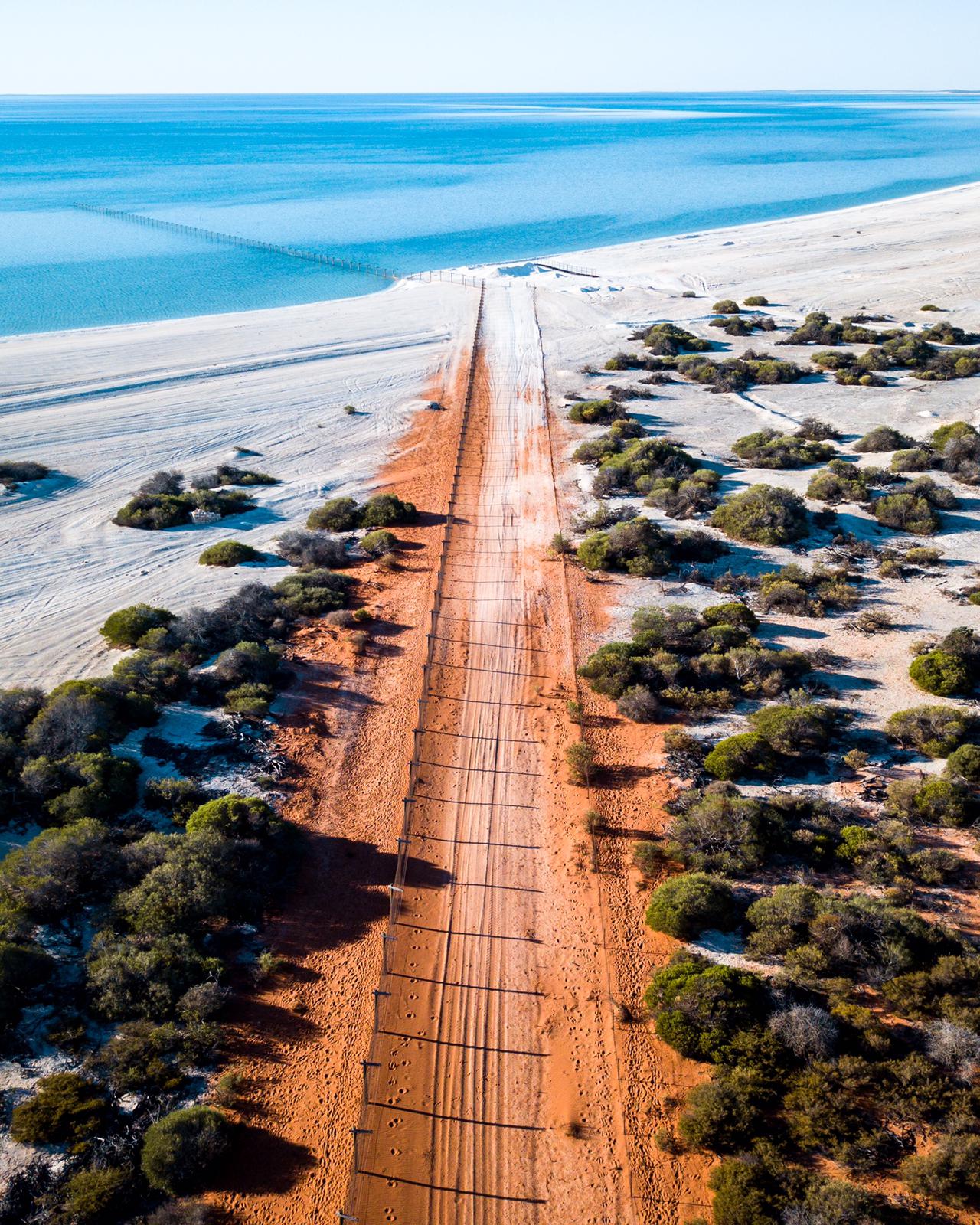 ↠📍 LOCATION
Hamlin Pools Stromatolites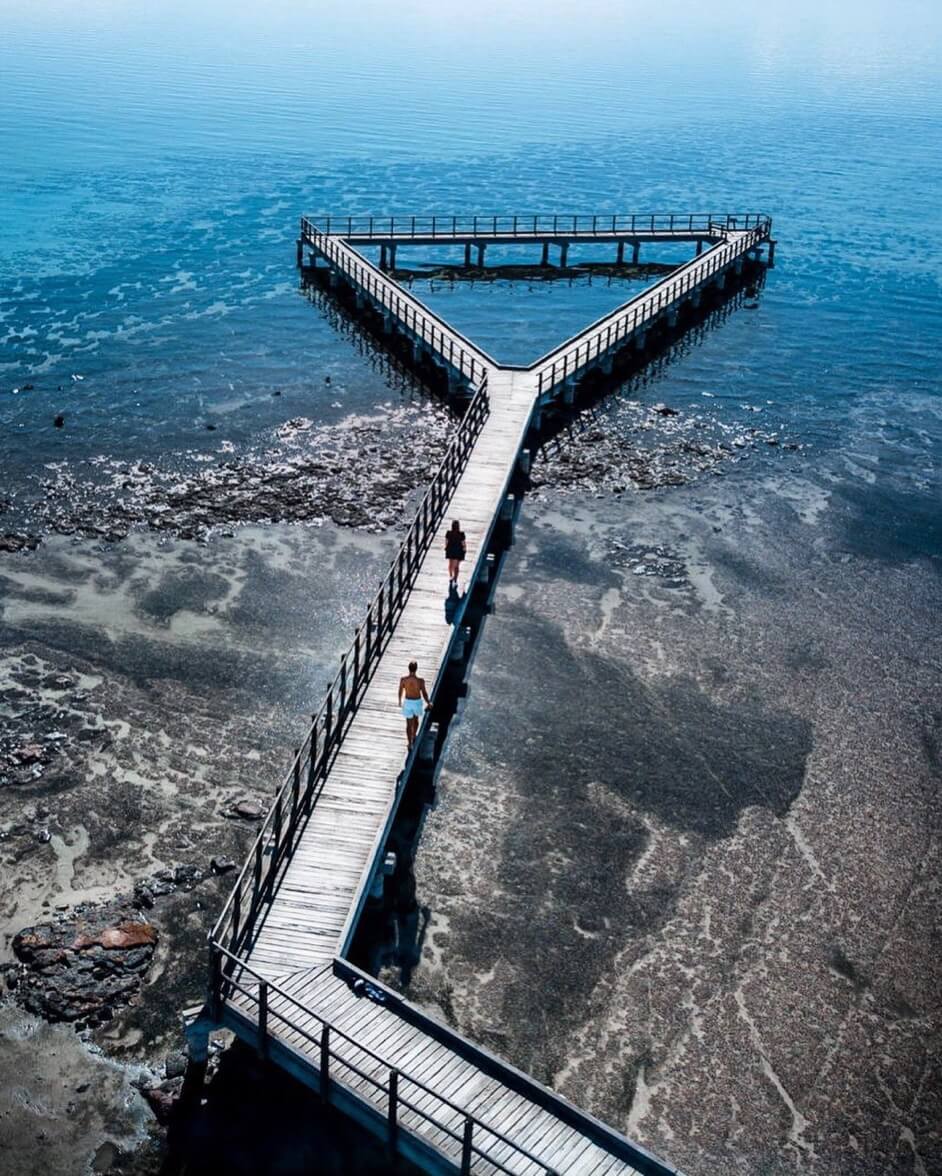 This place is one of the reasons why Shark Bay is classed as a UNESCO World Heritage site. We had no idea what stromatolites even were before we stopped here. To be honest we still don't understand but it was pretty epic to witness.
↠📍 LOCATION
King Wave Kill Sign 🌊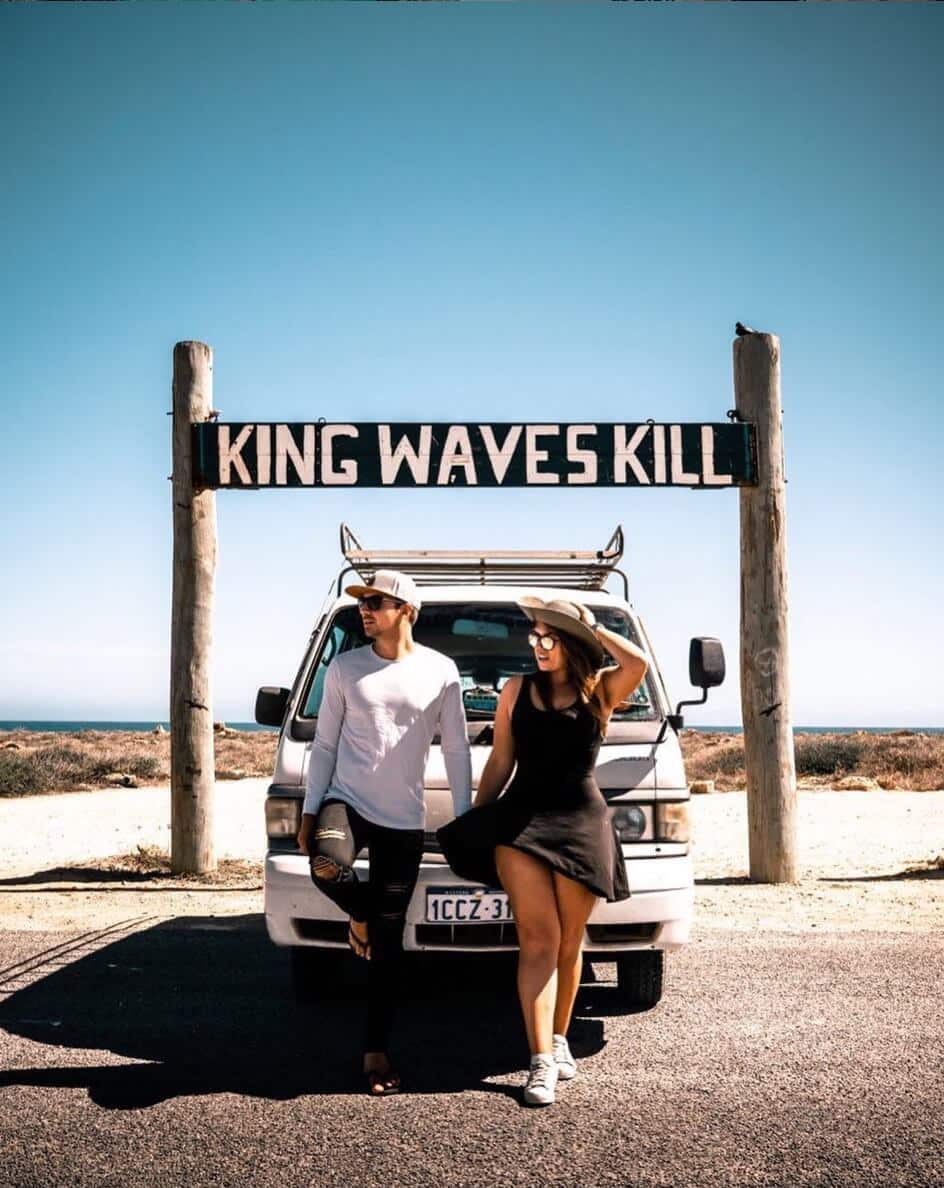 The entrance to the Quobba Station is where you will find the King Waves Kills famous sign. If you turn left, you can witness Quobba Blowholes. To the right is the 4×4 track which leads to Quobba Station. We stopped and parked our car in front of the sign and set our tripod up in the middle of the road.
↠📍 LOCATION
Quobba Station Camping🌊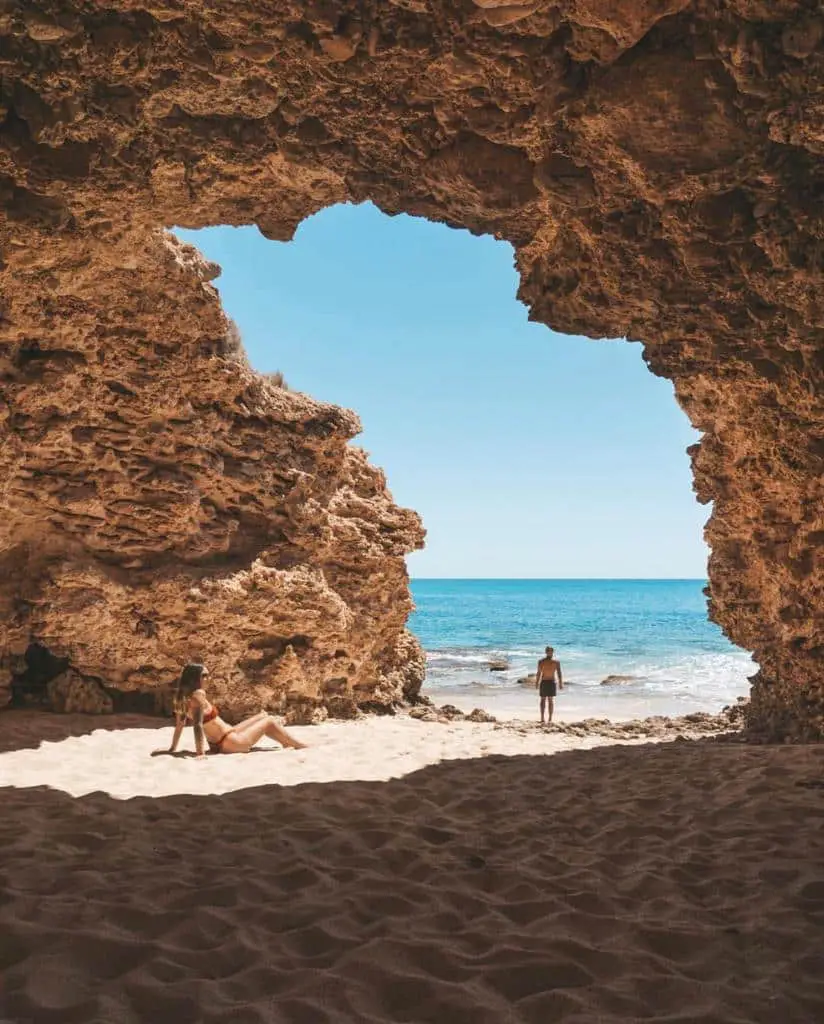 Image by As We Wander 
We didn't actually manage to explore this campsite as we are only 2wheel drive and the track is for 4×4 only. It was such a shame because we love photos like this one! Image by As We Wander.
↠📍 LOCATION
 Cactus Garden Carnarvon 🌵
A cactus garden in the middle of a Fruit Loop! 🌵🌵🍌 This was actually in someone's front garden hidden away behind the plantations. It's 'Insta Famous' title has put it on the map but it was kinda hard to find. We were the only ones here and it got a little bit spooky with the whale skeleton next to us.
More than 50% of Western Australia's fruit and veg come from Carnarvon!
↠📍 LOCATION
 OTC Satellite Dish Carnarvon 📡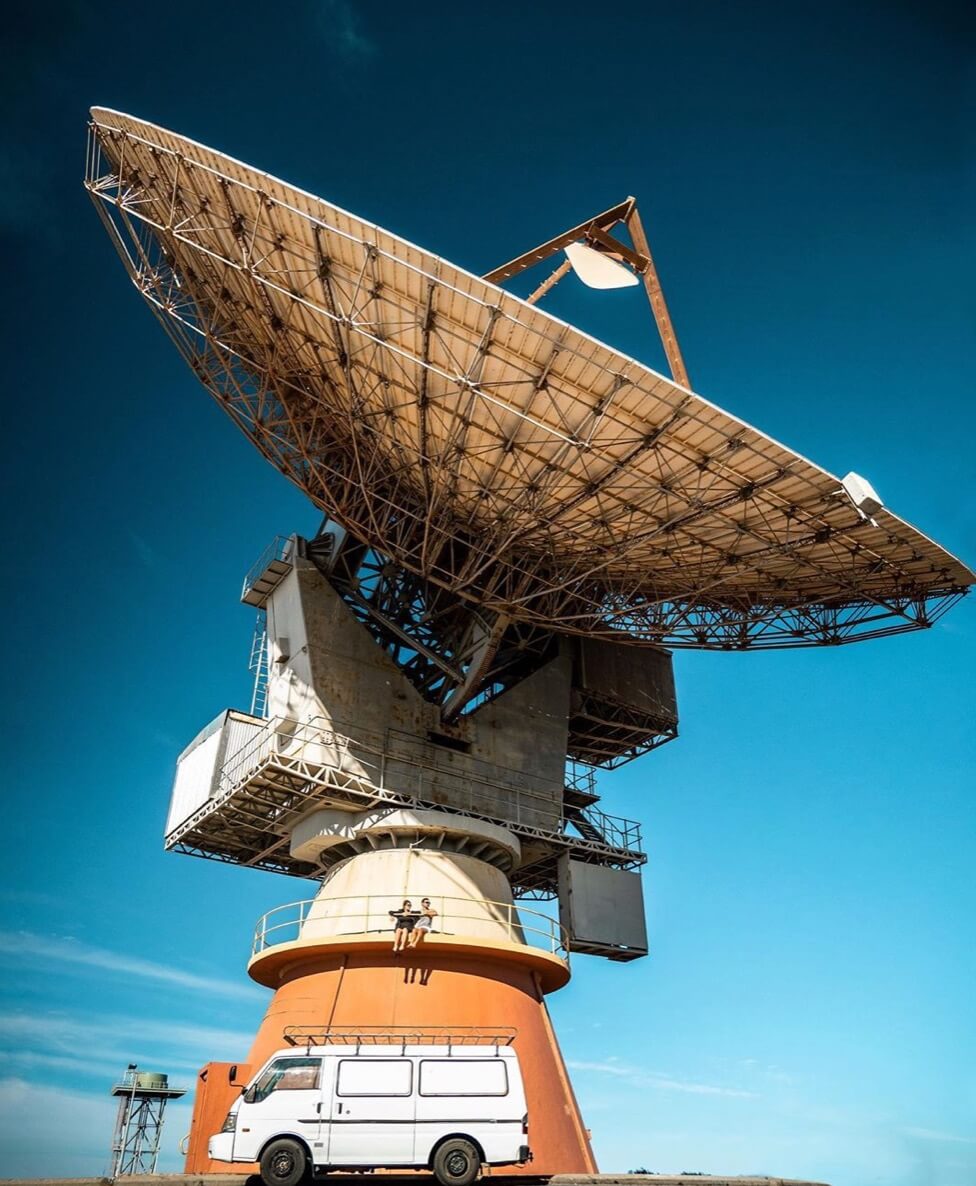 ↠ On 21 July 1969, the day of the Apollo 11 moon landing, this bad boy relayed Neil Armstrong's first steps on the Moon from NASA's Honey Suckle Creek Tracking Station to Perth's TV audience. 📡 Making it the first live telecast into Western Australia. It was pretty impressive to stand under the 'sugar scoop' but it got us thinking.. this must be able to pick up aliens 👽
↠📍 LOCATION
Tropic Of Capricorn Road Sign ♑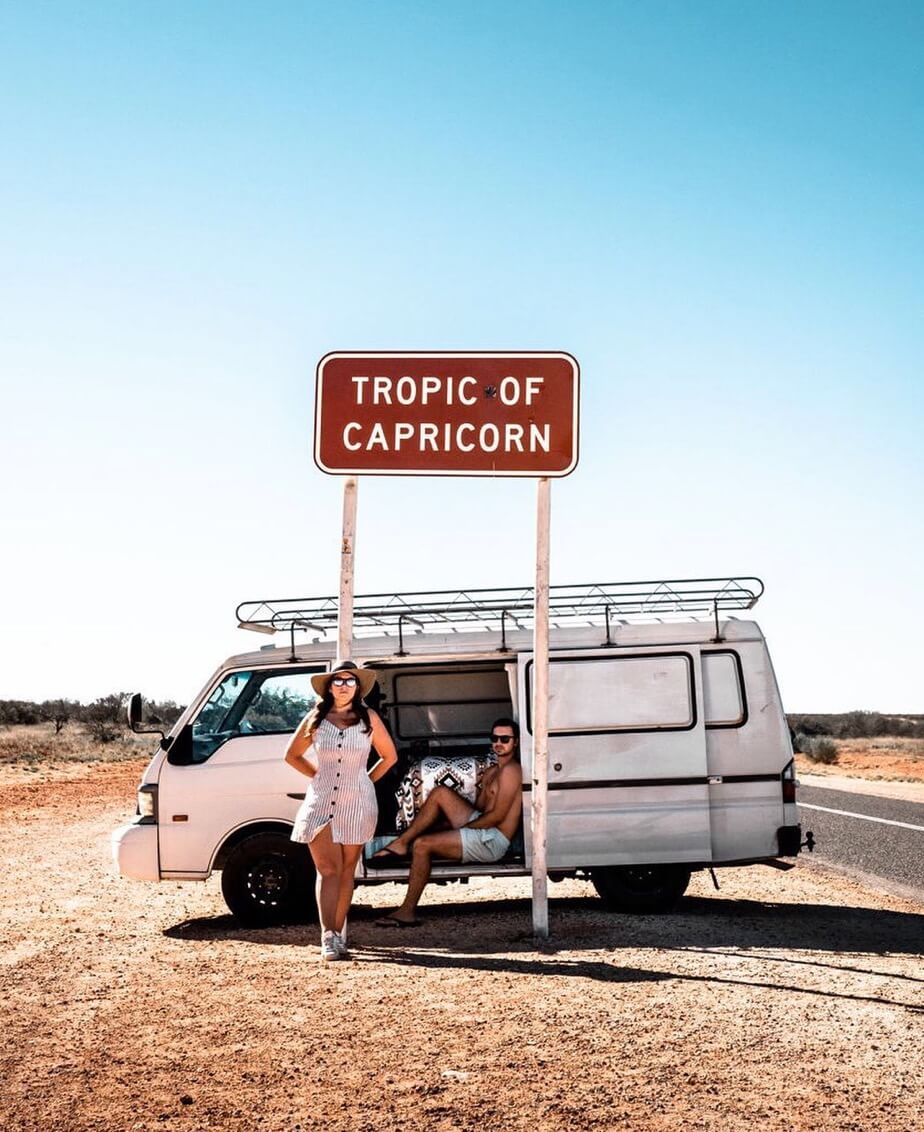 Imagine a band around the middle of the world. The Tropic of Capricorn is the bottom area of the band and The Tropic of Cancer is the top area ♑ in between these two areas are where the Sun can be directly overhead and where it's rays strike the planet exactly perpendicular to its surface. It can also mean the point closest to the sun. Basically.. its the tropics so it is boiling!
↠📍 LOCATION
Mildura Wreck, Cape Range National Park, Exmouth🚢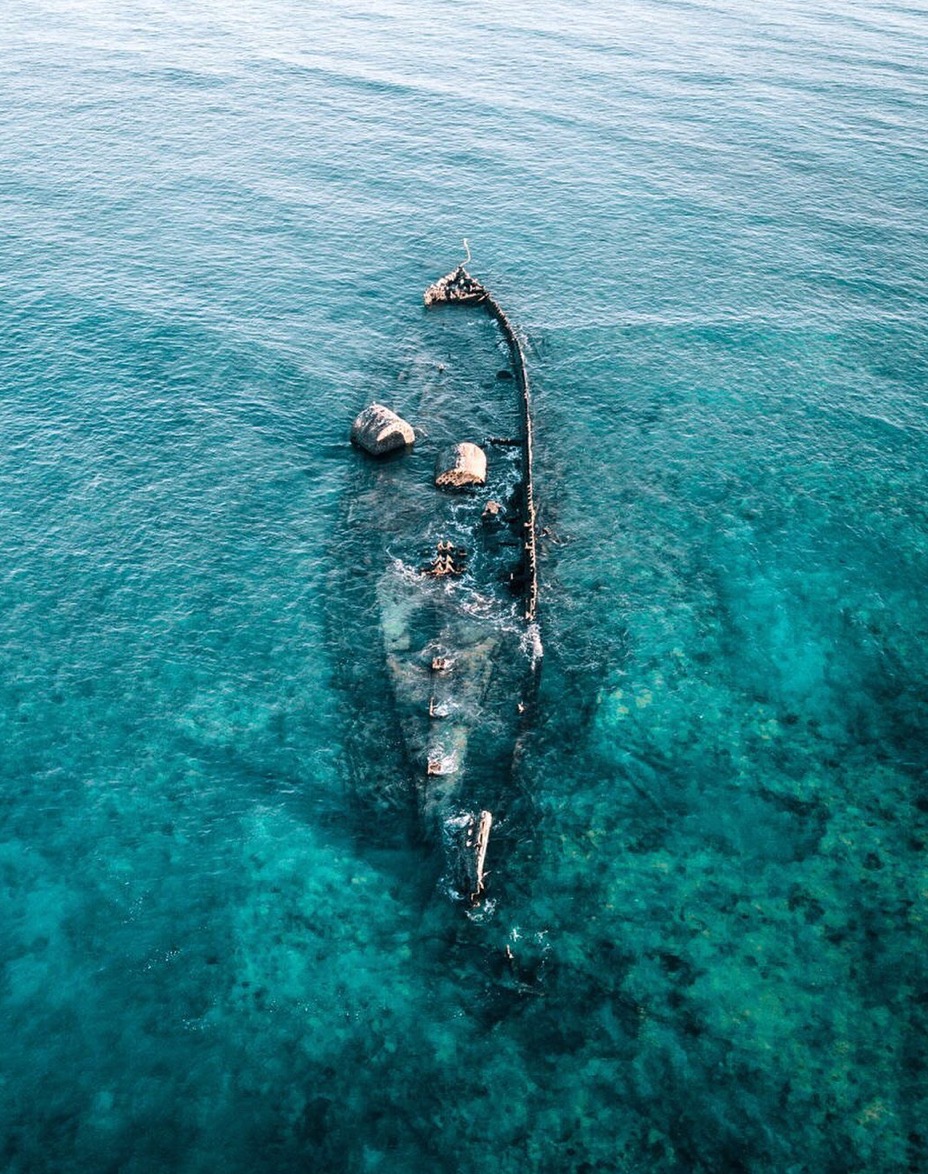 History lesson time ↠ This wreck was carrying cattle when it clipped the reef due to a cyclone in 1907. The hull sat on the reef until World War II when allied planes used it for bombing practice. Now you know!
↠📍 LOCATION
Turquoise Bay Cape Range
Exmouth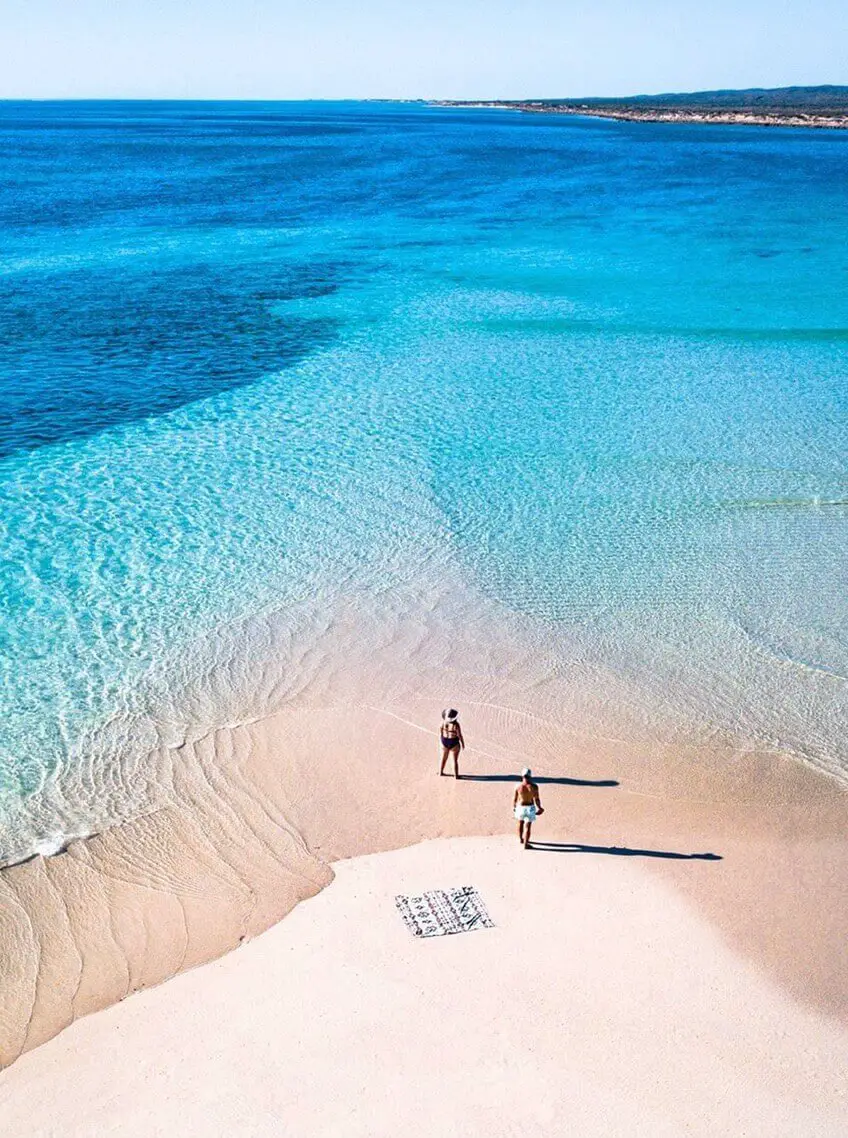 One of the most incredible places we spent our last few days in Australia was here in Exmouth at Turquoise Bay. The waters are rich with life, the coral is colourful and the water is crystal clear. Tucked away inside the Cape Range National Park, this beauty is the perfect addition to your Instagram feed.
↠📍 LOCATION
Ningaloo Reef 🐋
Exmouth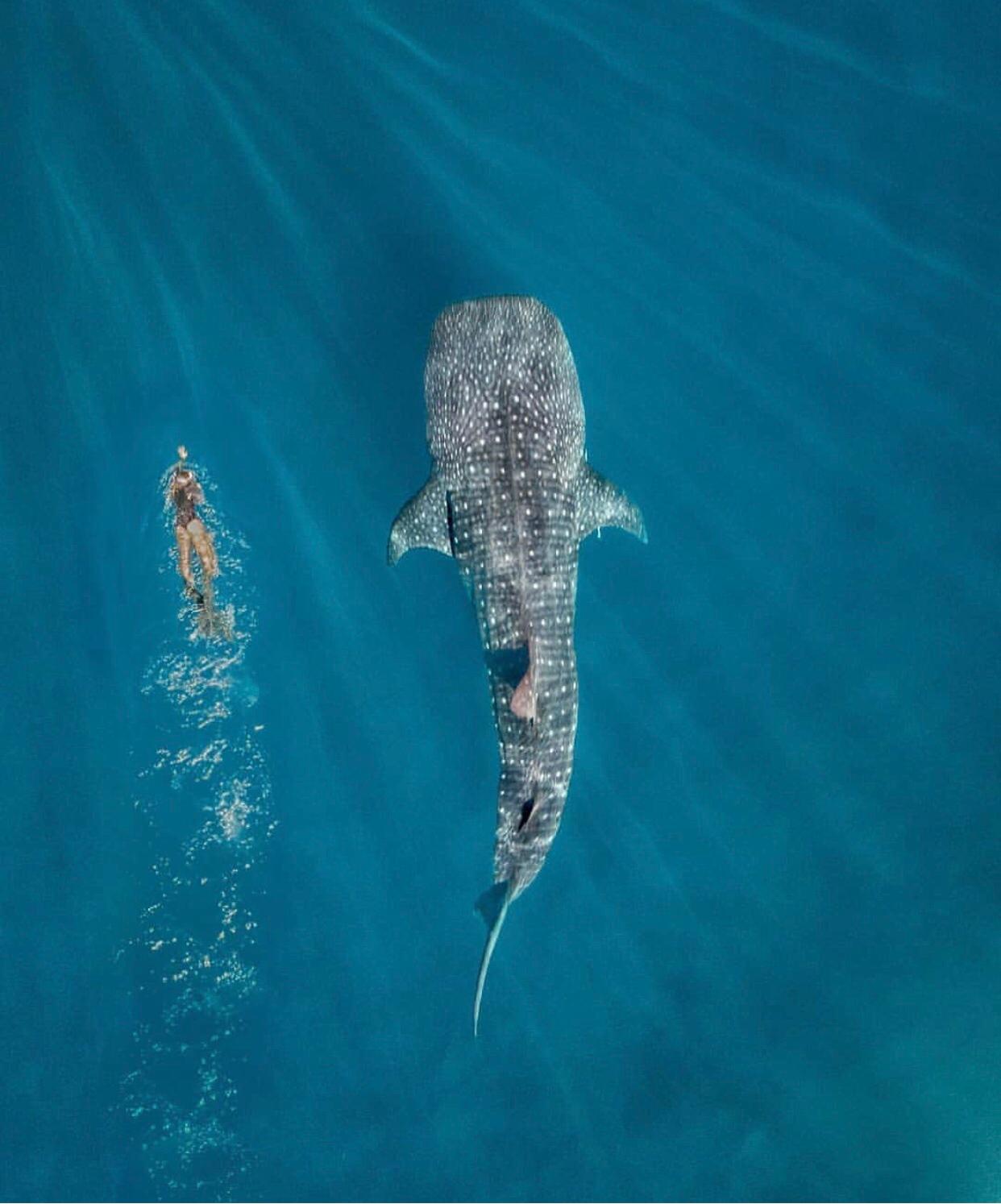 Image by Western Australia
Home to the gentle giants of the sea, the Whale Sharks. Take a tour and jump into the water and swim alongside these peaceful giants. This is a completely wild experience, these animals are not fed or abused. The tours just follow the migration of the whales.
↠📍 LOCATION
Karijini National Park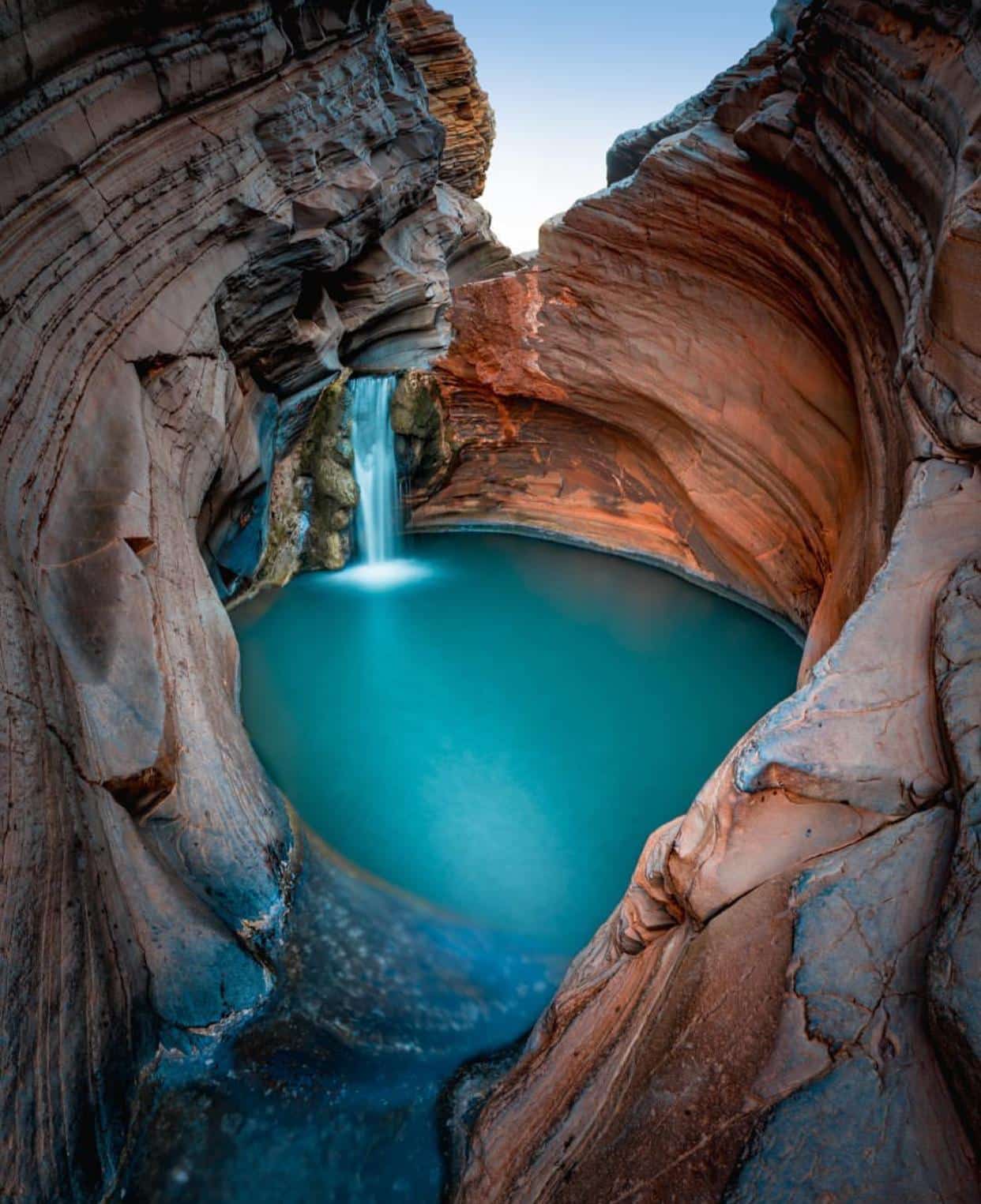 Image by Bugs and Bears 
A beautiful national park, which shows off WA's diverse landscapes. Find the famous waterfall and jump in! Its amazing curves deserve a place on your feed.
↠📍 LOCATION
Roebuck Bay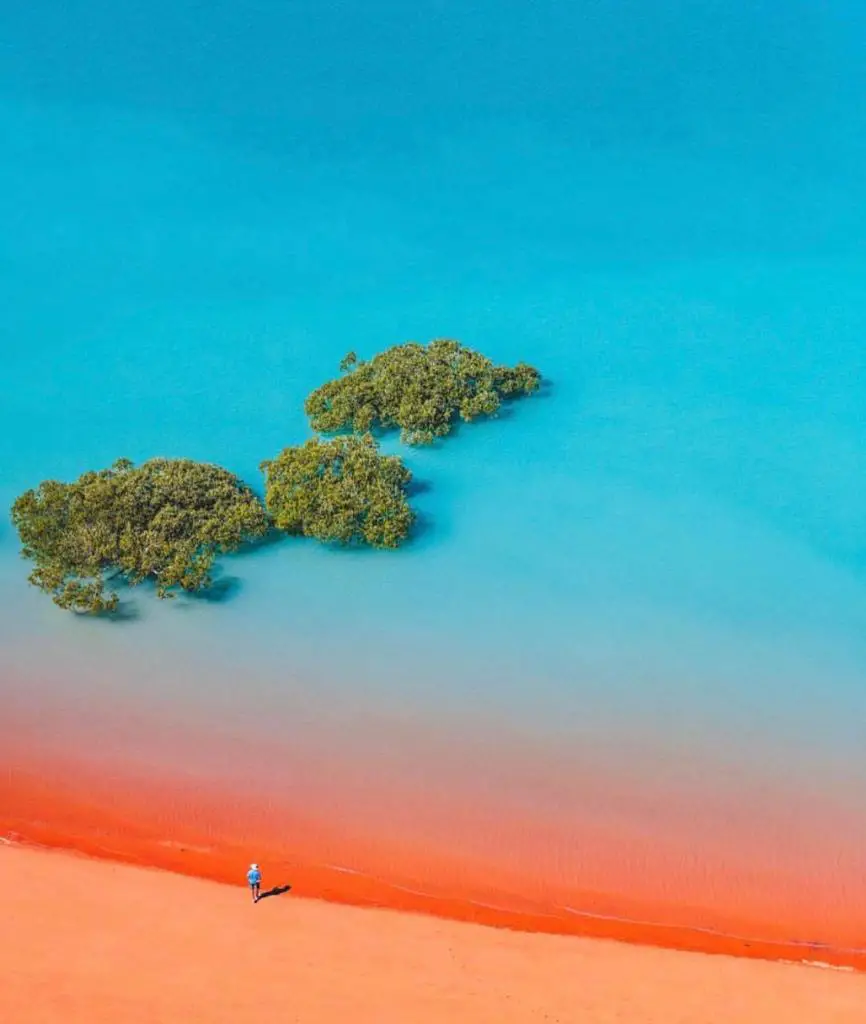 Image by Salty Wings 
The contrast in colours is something we fell in love with from the first moment we saw this place. This is at the top of our bucket list, which we will be completed very soon!
↠📍 LOCATION
Cable Beach 🐪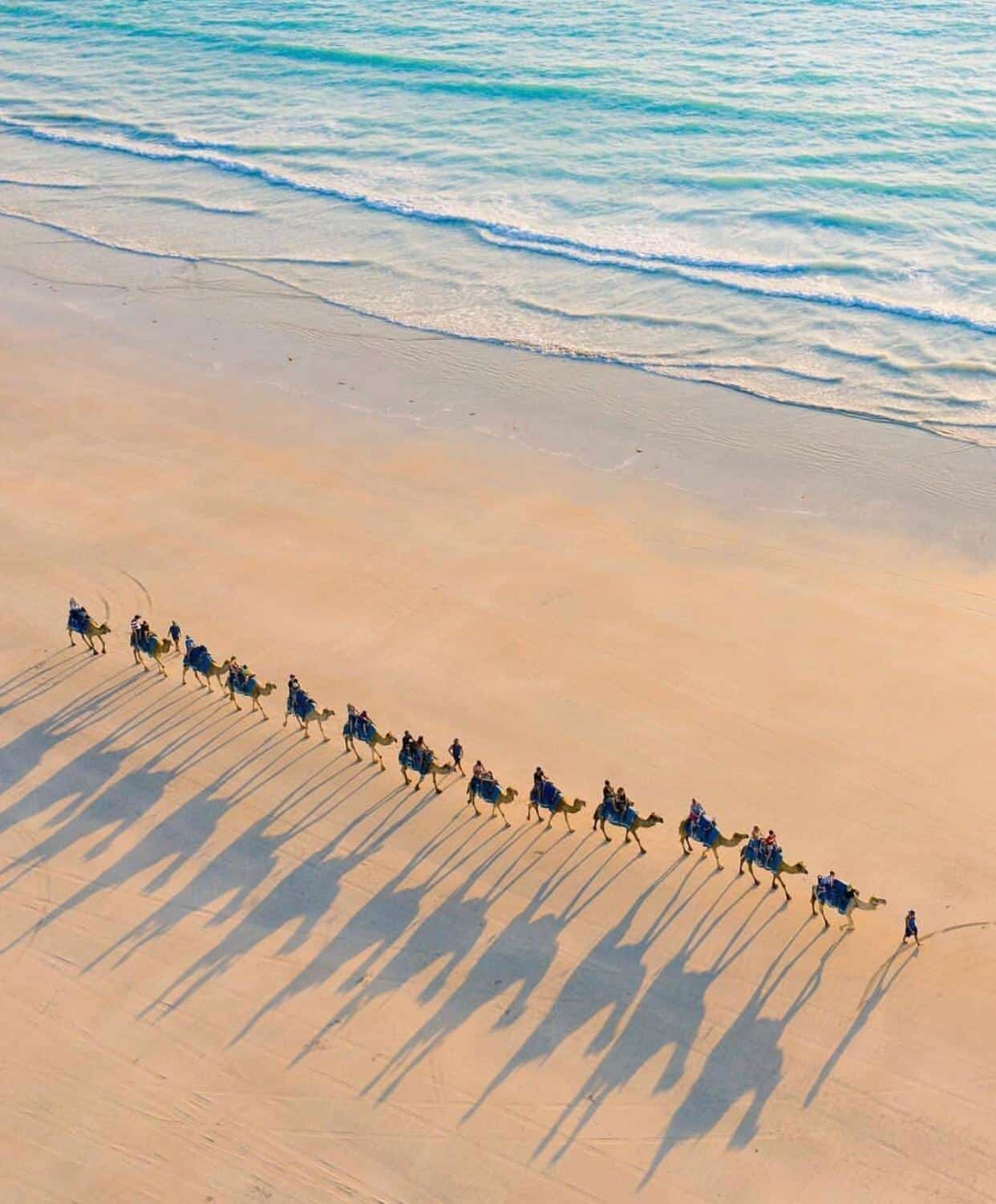 Image by Western Australia. 
Get the famous shot of the camels walking along the beach here at Cable Beach. With a drone or camera, these photos are always breathtaking.
↠📍 LOCATION
James Price Point🦖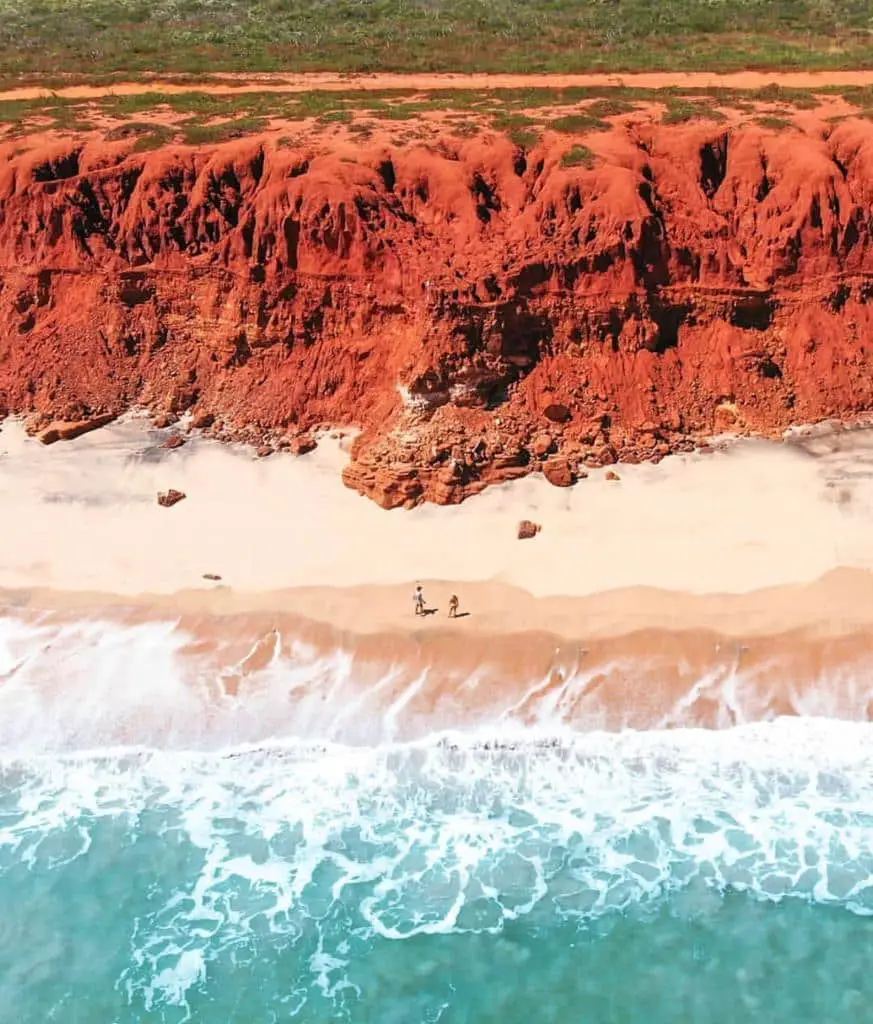 Image by Sarah Byden
The last stop on our Instagram locations in Western Australia. The most impressive coastlines you will ever see. The deep red meeting the yellow sand which disappears into the turquoise blues is truly beautiful. Anywhere you point your camera will be incredible. Located 50K north of Broome, its a popular camping spot. It is also home to the worlds biggest Dinosaur prints, estimated to be more than 130 million years old.
↠📍 LOCATION
---
Do you think we missed something out on our Instagram locations in Western Australia?
Let us know in the comments below.
---
Pin our Instagram Locations In Western Australia For Later
What Camera Gear Do We Use
Other Australian Travel Guides