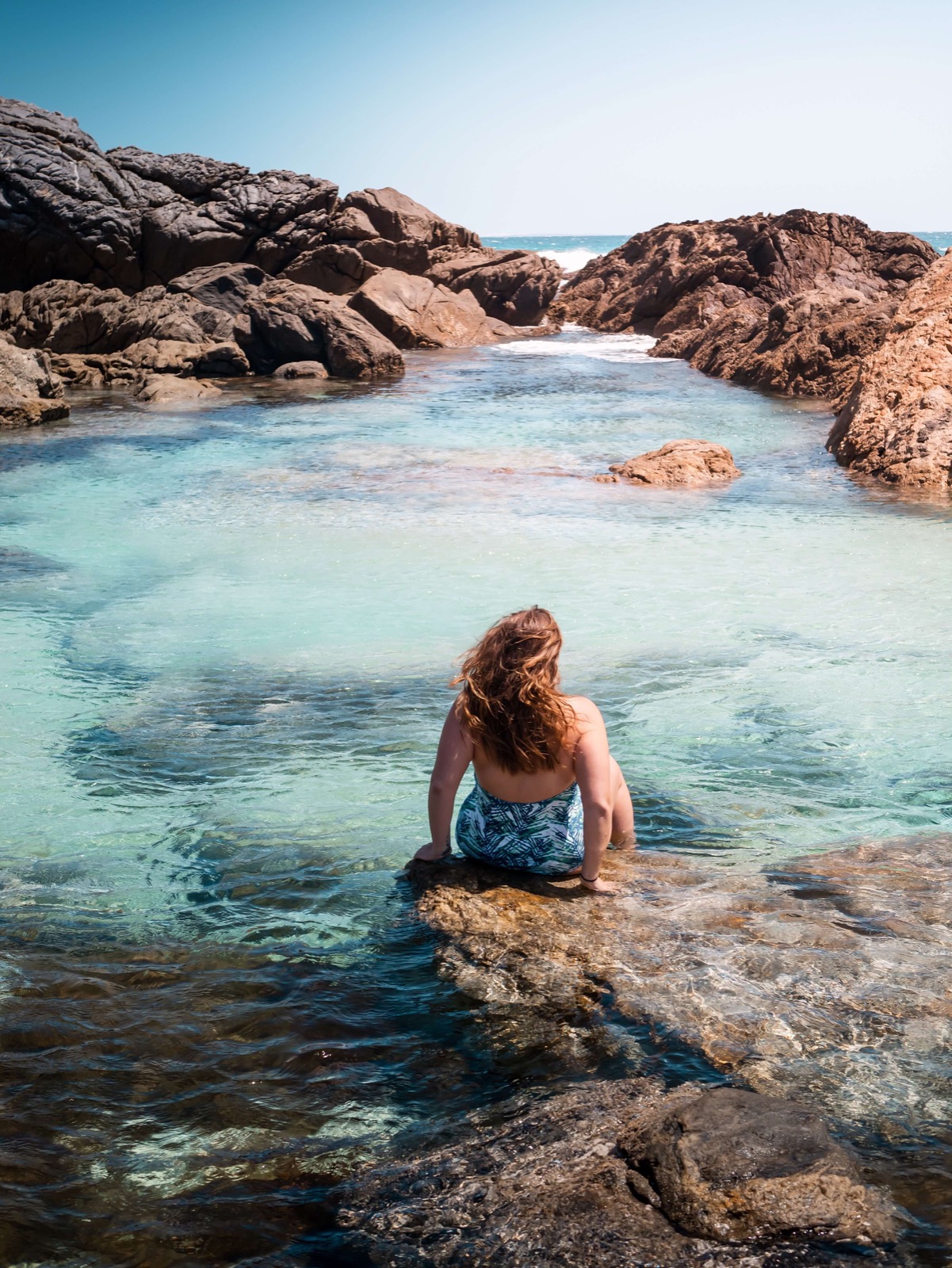 Greenly Beach Rock Pools is one to tick off the bucket list! These mermaid pools found on the Eyre Peninsula of South Australia were made famous by Instagram. Pictures of people floating in these rock pools with crystal clear water and dramatic rock formations protruding from the water make for a great feed.
You can find many rock pools along the coastline of South Australia but we feel this is by far the best. We have written this helpful guide full of tips and tricks to help you with your visit to these amazing rockpools.
---
*This post might contain our affiliate links. This is at no extra cost to you, but you would be doing us a solid if you did use them. It shows us your appreciation after we have written this amazing travel guide for you 😏* 
---
Jump to 
☀️ Greenly Beach Weather
💦 Where can I find the rock pools?
📷 What should I bring with me?
👣 Exploring the Eyre Peninsula
🏨 Greenly Beach Accommodation
Where Is Greenly Beach? 📍
This beach is in our opinion one of South Australia's highlights! Located in Coulta on the Eyre Peninsula, SA,  this beach is just an hour's drive away from Port Lincoln and 30 minutes from the amazing oyster town of Coffin Bay.
When we visited Greenly Beach SA we had set up base in Coffin Bay. We spent the day out exploring the Greenly Rock Pools, Mount Greenly, and Farm Beach. We attempted to try and find more rock pools on the Eyre Peninsula but failed so we decided to take an Oyster Tour instead.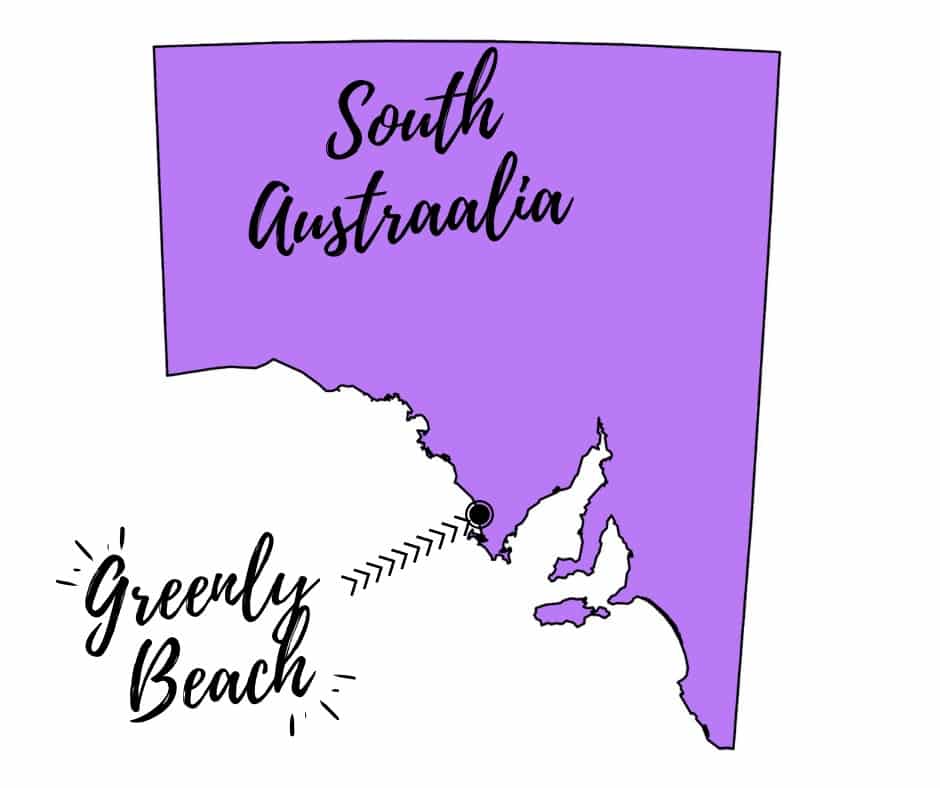 How To Get To Greenly Beach Rock Pools 🚗
Like most places in Australia, you will need your vehicle to get to the rock pools. If you haven't got a car then you can hire a car for the day from Port Lincon Airport.
As you approach the turning for Greenly beach which is off of the main highway, the B100, you will see this small sign (pictured below). This road will be a gravel track and take you straight to Greenly Beach. The gravel track is called Greenly Beach Road and is 12km long but the roads are in pretty good condition. Follow the road signs until you hit the car parking and camping area.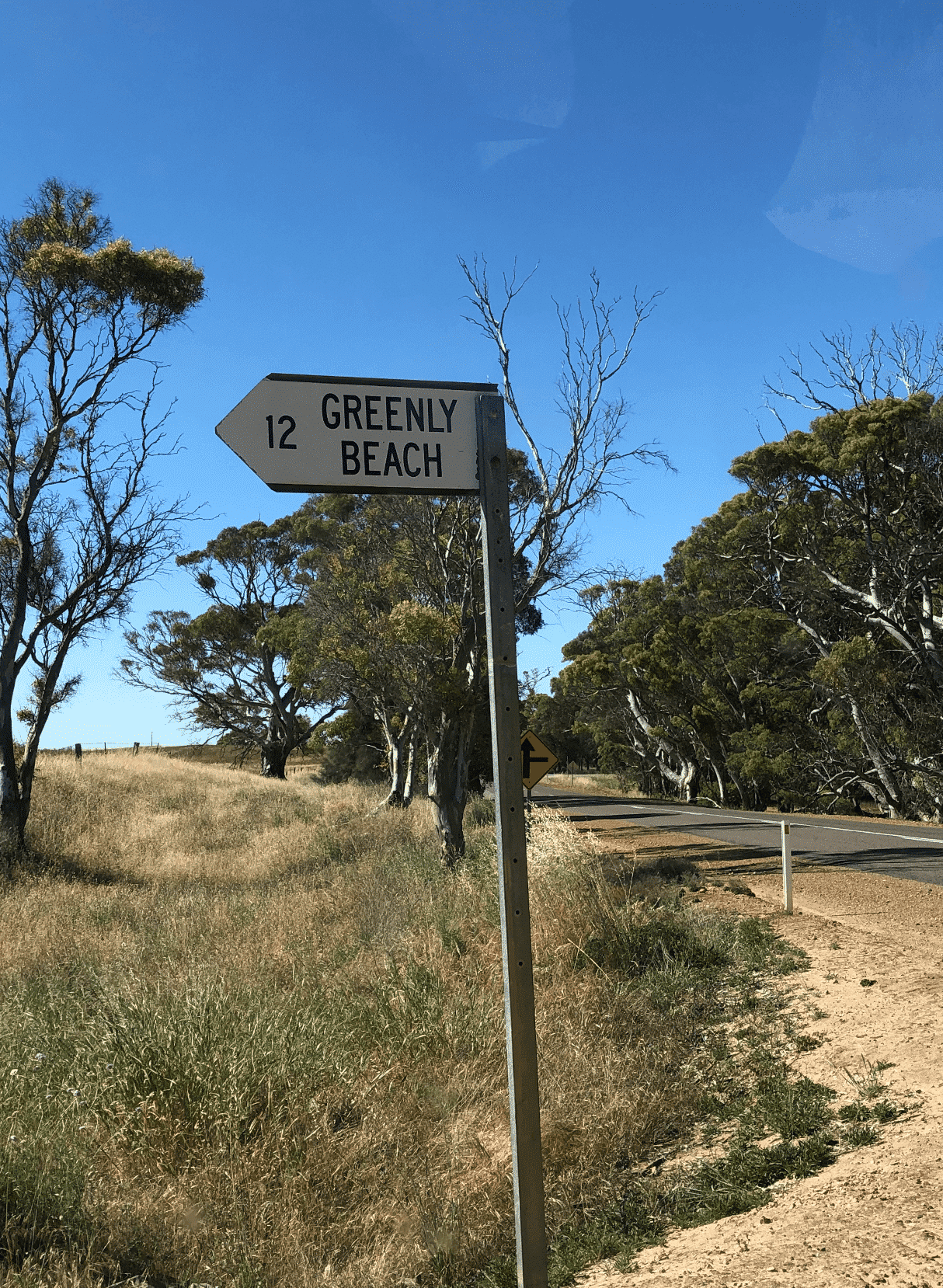 ---
Near Greenly Beach is the town of Coffin Bay. If you are in the area you must check out this beautiful little town and the famous oysters.
You can find more information on COFFIN BAY HERE.
---
What To Expect Greenly Beach Rock Pools ❓
We were blown away by Greenly Beach, it defiantly was better than we were expecting. After seeing so many pictures of the rock pools we were worried we might be a little disappointed but that wasn't the case.
You can expect a beautiful beach with white sand and big blue waves crashing against it. You can swim at Greenly Beach but the waves are strong and there are a lot of rocks in the water so we would recommend approaching it with caution. The Greenly Beach surf is impressive with waves reaching 1m, but we just stuck to the rock pools.
Fishing at Greenly Beach is also popular, just take care of the rocks as they can become slippery.
With free camping next to the beach and a view to die for, it is easy to see why this place has become ever more popular.
You cannot drive onto Greenly beach as it is only accessible on foot after you have climbed over the rocks and sand dunes.
Greenly Beach Weather ☀️
The weather will play a big part in your visit to Greenly Beach. As the rock pools are exposed there is a strong wind that regularly blows in from the ocean.
The best time to visit Greenly Beach Rockpools would be in the summer months and at low tide. The Summer months in South Australia are December- to February.
You can find our Greenly Beach tides with this handy Tide Checker we found.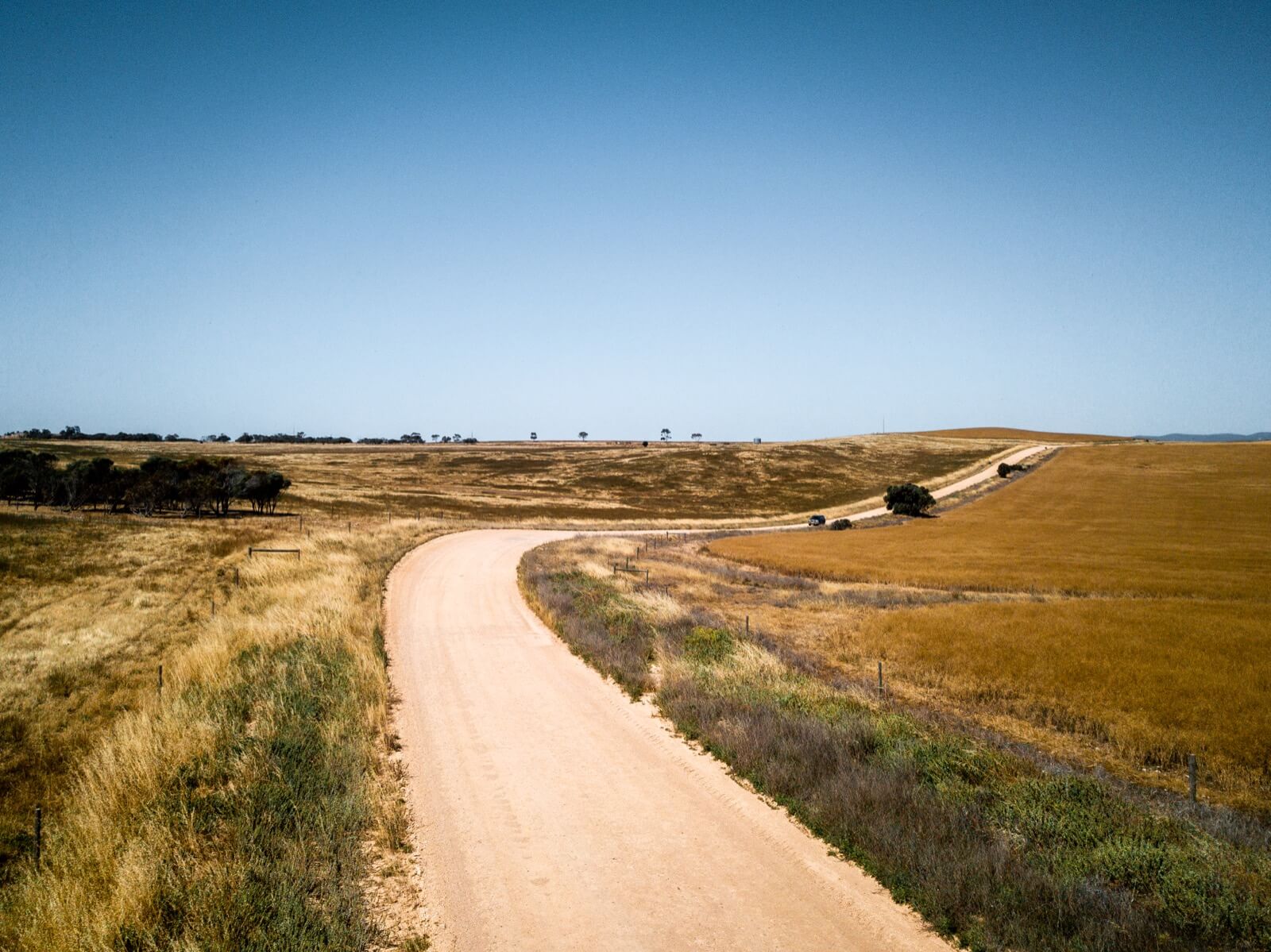 Where Can I Find The Rock Pools At Greenly beach? 💦
When we pulled up to the car park, we parked directly opposite the main stretch of Greenly Beach next to a row of large rocks (below).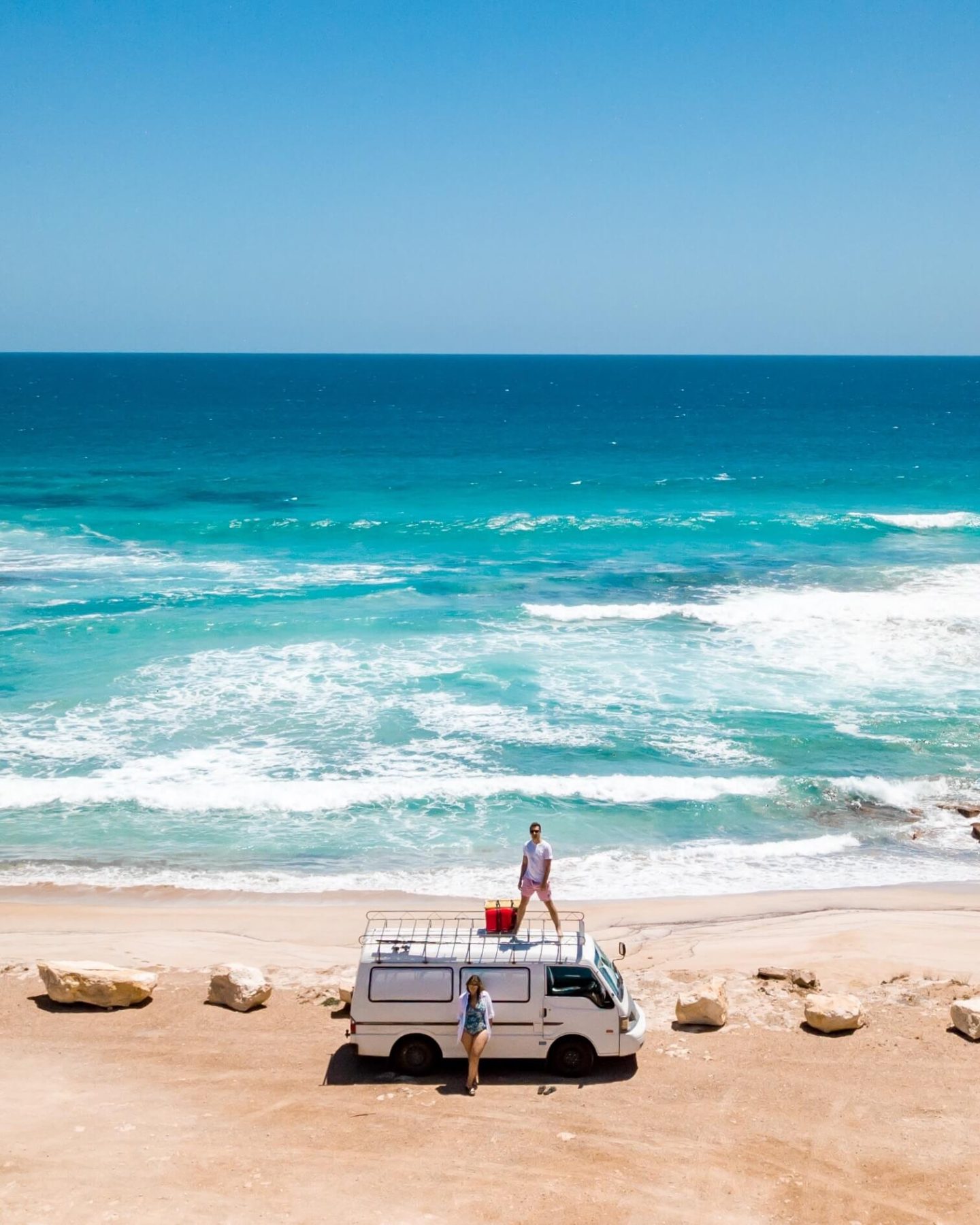 To the left of the beach, you will find a large long rock pool. This rock pool isn't the main pool that you regularly see on social media. But it is still a cool pool to explore and climb all over. This rock pool is very dependent on the tide. At high tide, it does become dangerous and wouldn't recommend swimming in it.
Once you have finished this rock pool it is time to move on to the main event. If you drive over to the other side of Greenly Beach, towards the right-hand side, past the camping spots you will find the hidden gems.
Leave your car in one of the parking areas marked out and begin to walk towards the ocean and wild rock formations. Take care when climbing over the rocks there are sharp and slippery.
When we visited Greenly Beach we arrived in the late afternoon the tide was just on its way out, but there was a strong wind blowing. Once you have climbed down to the right-hand side, keep walking around the peninsula. You will know if you have climbed down far enough because as you clamber over the final rock you should see the famous rock pool below.
---
Heading into Western Australia – Check out our Top WA Instagram Spot Guide.
---
Greenly Beach Rock Pool Map 🗺️
This map of Green Beach might not be the most technical or impressive but it does the trick. We have circled each rock pool so you don't spend most of your time looking for them.
The red circle is the main rock pool you see regularly on Instagram like in the image below.
The Green circle is where you will find the other rock pool, be aware this Rockpool is not as calm as the first.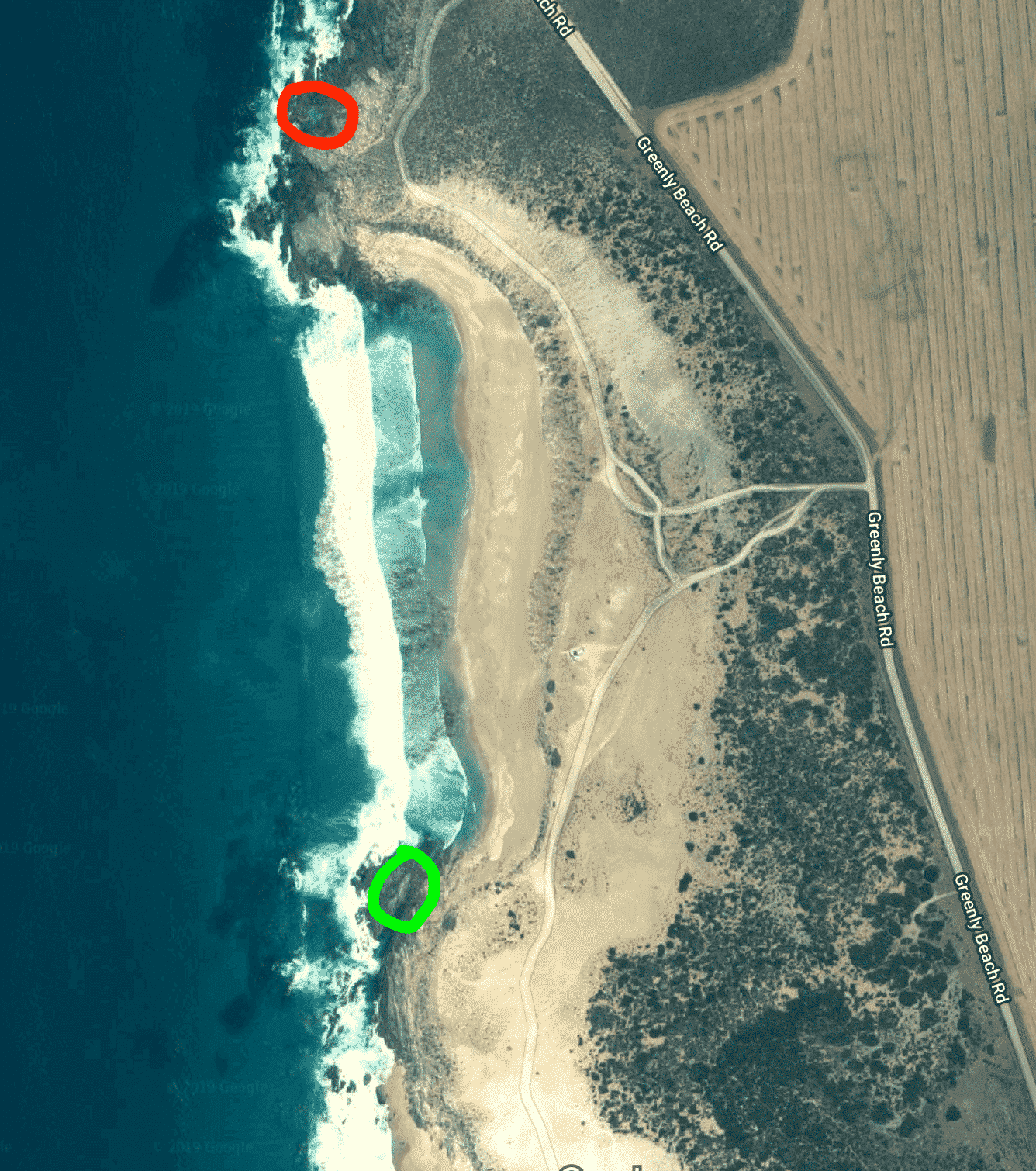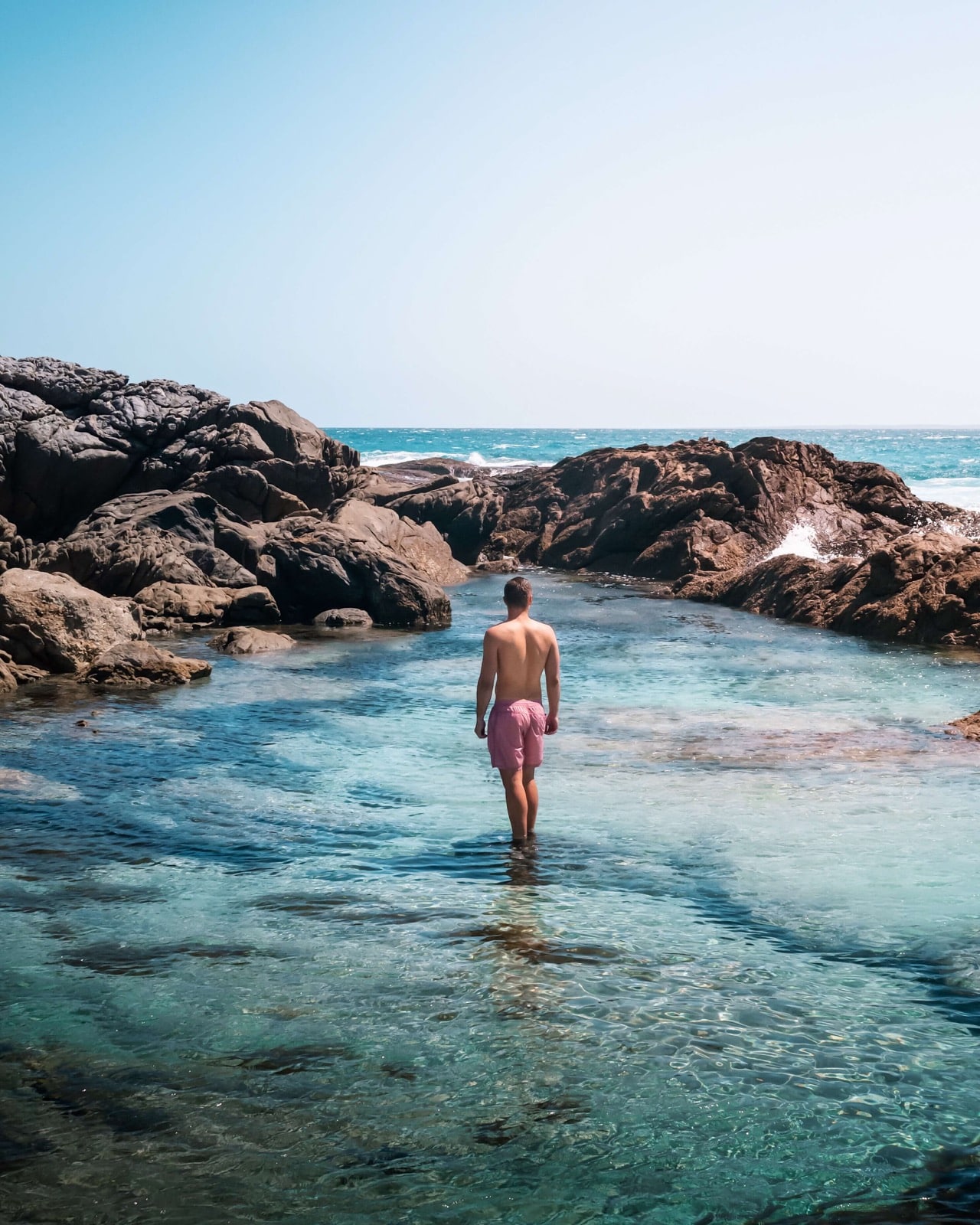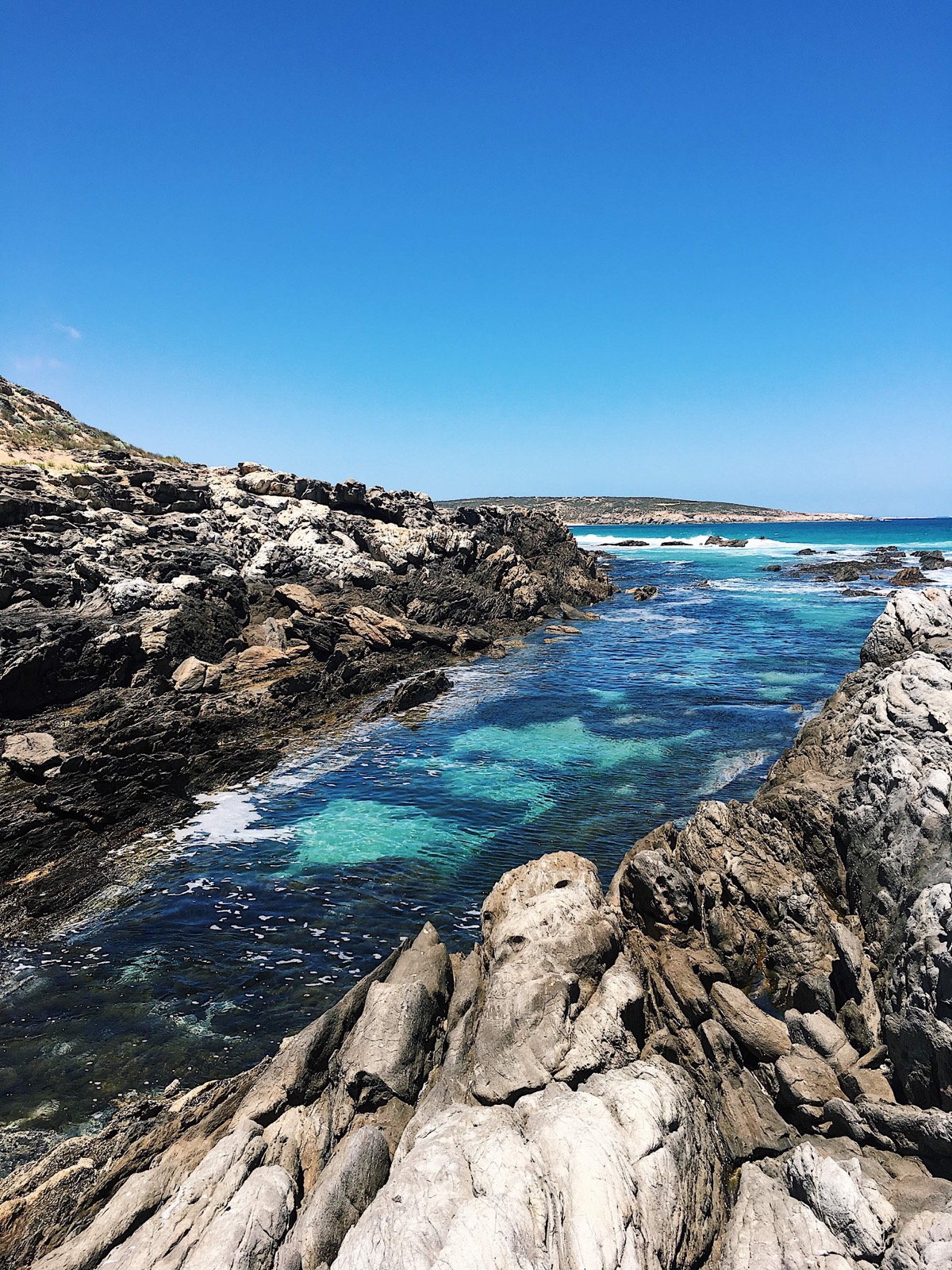 What Should I Bring To Greenly Beach? 🍲
We have compiled a list of things we recommend you bring to the Greenly Beach Rock Pools. At the beach, there are no facilities and the closest town is a 20-minute drive away, so come prepared.
As we were on a road trip and were living in our campervan we had everything we needed for the day and night.
🥾Wet Shoes – We highly advise you to bring shoes you can climb in and get wet. We had ours which helped us reach and swim in the rock pools.
🧴Sun Cream – Plenty of it, the wind picks up and you don't realize how quickly you are burning.
📷 Go Pro –This place is super photogenic. There is also a lot of Marie life in the rock pools to take snaps of. Don't worry we didn't see any sharks in them.
🚰 There are no shops around or freshwater, therefore we advise you to bring some food and water for a full day of exploring!
Greenly Beach Camping⛺
The best thing about Greenly Beach is the free camping. If you head towards the main rock pool you will come across individual parking areas marked out with logs. It is a magical place to spend the evening watching the sunset and wake up bright and early for a dip in the rock pools.
There is plenty of space to camp at Greenly Beach so you won't be fighting for a spot. Due to the location of the camping spots (on top of the cliff), it can sometimes get very windy, especially in the winter months.
Exploring The Eyre Peninsula 👣
Greenly Beach SA is just one of the fantastic places we visited whilst exploring the Eyre Peninsula. Whilst in South Australia we also visited Coffin Bay, Port Lincon.
Port Lincon is the only place in Australia where you can Cage Dive with Great White Sharks.
We have put together a list of things to do nearby Greenly Beach in the town of Coulta.
Greenly Hill – A amazing view over the ocean and lakes nearby
Lake Greenly
The Talia Rockpools
Talia Caves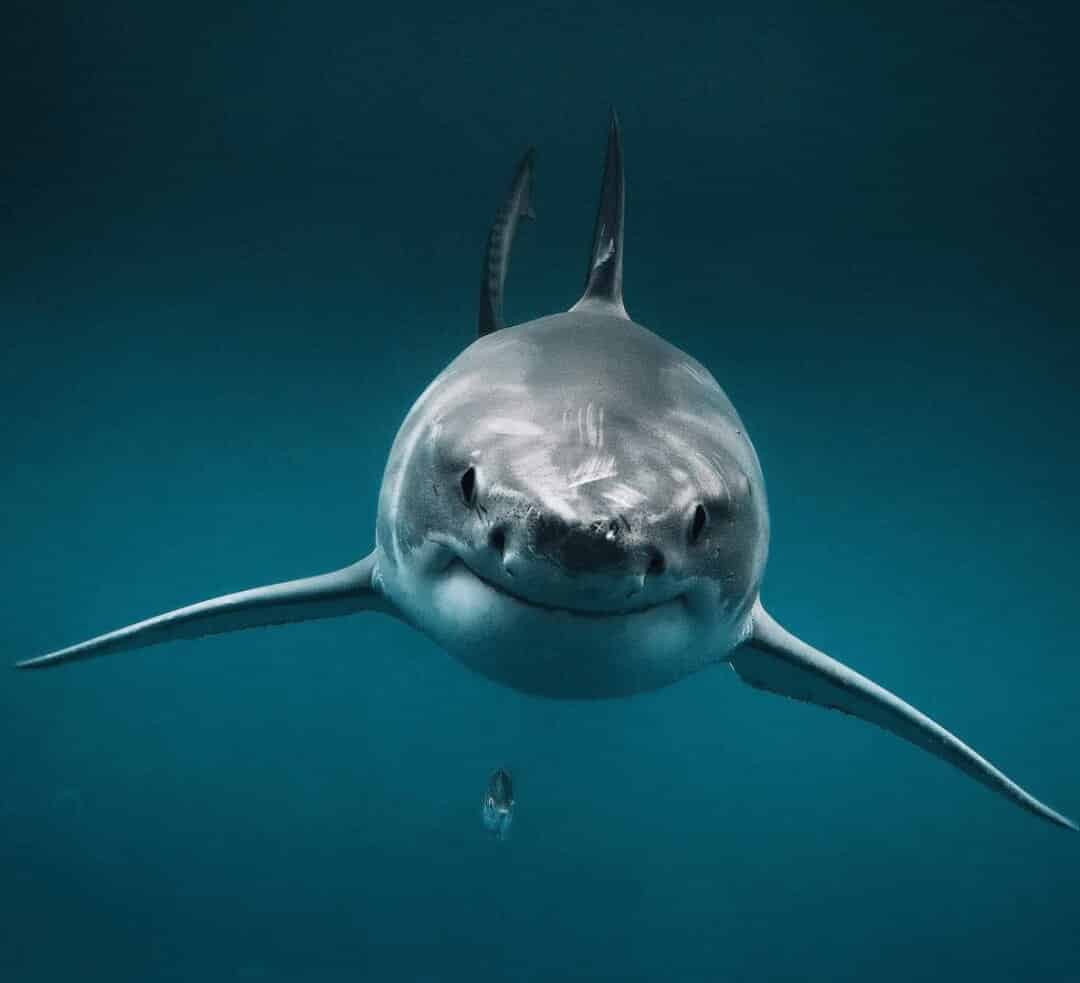 Greenly Beach Accommodation 🏨
Unless you are camping there is no accommodation at Greenly Beach. But you can find accommodation nearby in Coffin Bay. We have picked out and broken down by cost, a few of our favourite accommodations in the area.
Budget: $
Mid-range: $$
Longbeach Apartments Coffin Bay
Luxury: $$$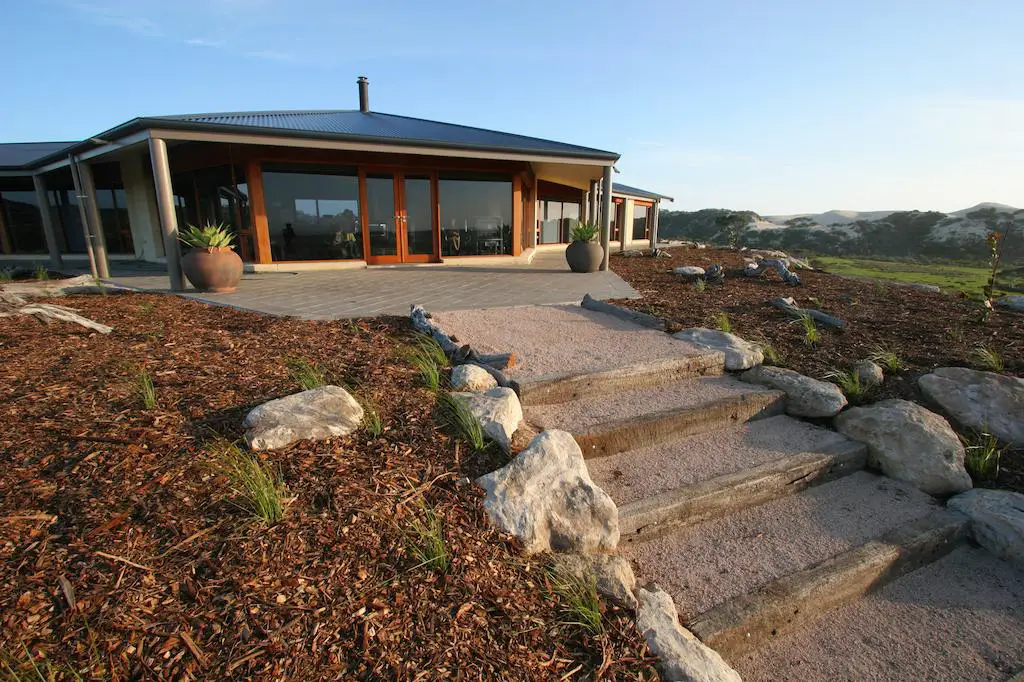 ---
For more great locations in South Australia and our favourite Instagram spots click here
---
Pin Our Greenly Beach Rock Pools Guide For Later!
What Camera Gear Do We Use
Other Australian Travel Guides