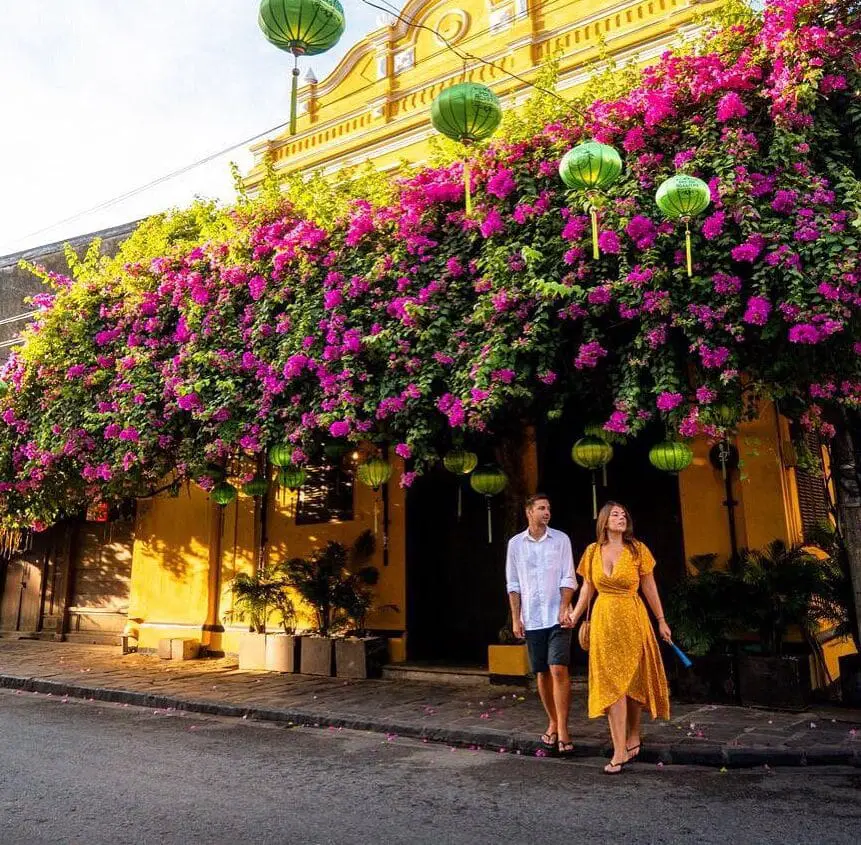 This is what we believe to be the best itinerary, for 3 weeks in Vietnam. Before heading to Vietnam we spent a lot of time researching this amazing country. Our goal was to be able to visit as many places as possible, whilst maintaining a certain level of comfort and style which didn't break the bank. Now, we want to share with you exactly how we did it, with a full breakdown of our locations, costs and highlights. We have even included our best tips on how to travel on a budget through Vietnam.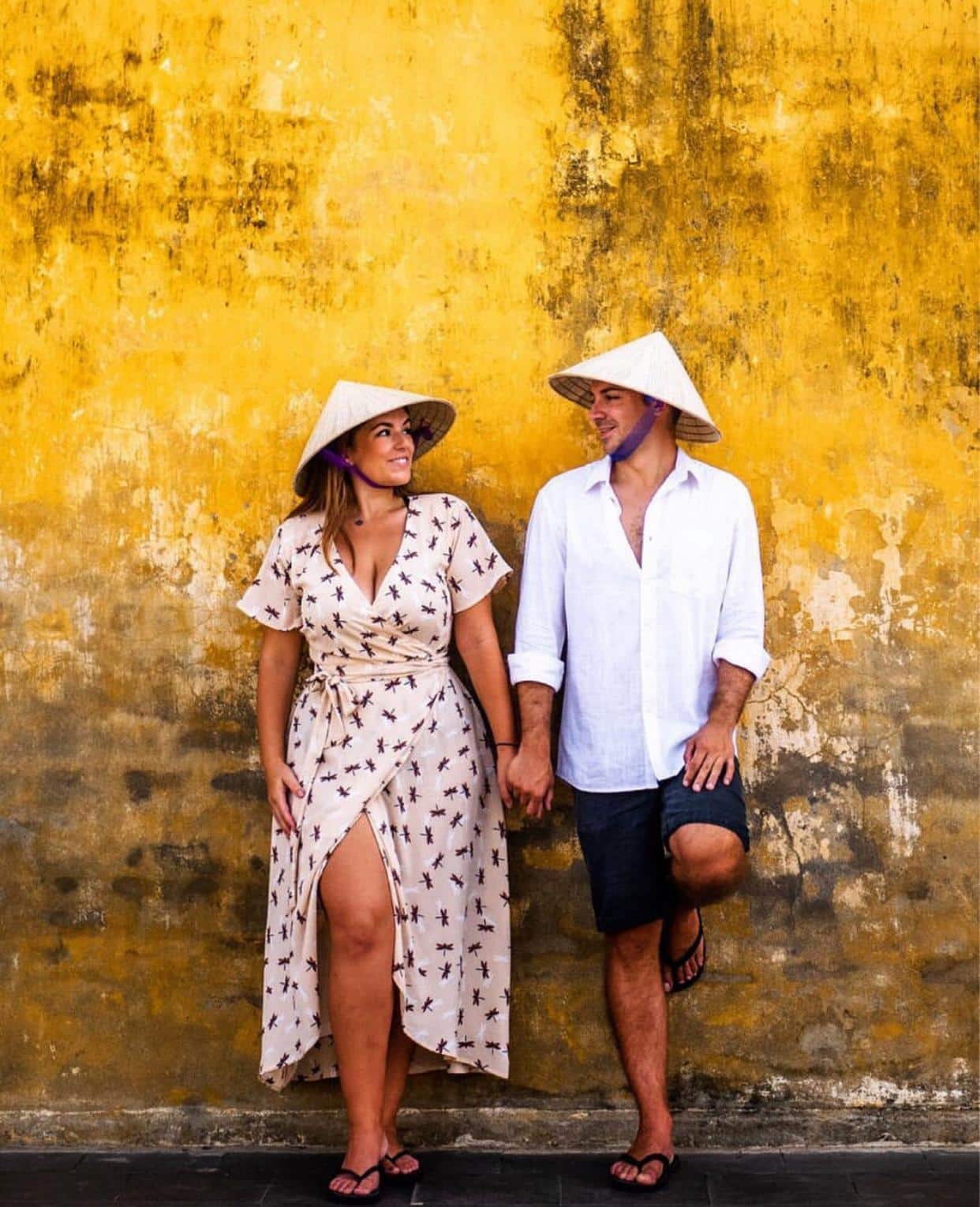 We have written this itinerary for a 3 week period in Vietnam. However that doesn't mean you have to stick to the exact same route and time frames as us. You might fall in love with a certain city and want to explore it a lot more. This is what happened to us when we visited Hoi An, (more about that below). We knew we had a free 30 day visa, so we planned our travels around that time frame.
Use this Vietnam Itinerary 3 weeks as a rough guide, so you can go and create your own adventure and memories.
---
*This post might contain our affiliate links. This is at no extra cost to you, but you would be doing us a solid if you did use them. It shows us your appreciation after we have written this amazing travel guide for you 😏*
---
Jump to 
🌸 Ho Chi Minh & Da Lat
💛 Nha Tang, Hoi An & Da Nang
🐲Hue, Ninh Binh & Tam Coc, Ha Long & Hanoi
Hanoi or Ho Chi Minh ✈️
For us, starting our adventure in Ho Chi Minh was an easy choice. After checking the prices of flights from Kuala Lumpur, it worked out £120 cheaper per person to fly to Hoi Chi Minh. Obviously this is always going to depend on where you are flying from. But the point is, it doesn't matter where you start your Vietnam adventure. North, South or even somewhere in the middle.
Our direct flight ✈️ – Kuala Lumpur ↠ Hoi Chi Minh City
£41

Our Vietnam Itinerary 3 weeks
Our journey starts in Ho Chi Minh. Just in case you are not exactly sure where that is, or any of the other locations we mention, for that matter, here is a (rough) map of Vietnam and all the places we visited. Ho Chi Minh is at the bottom!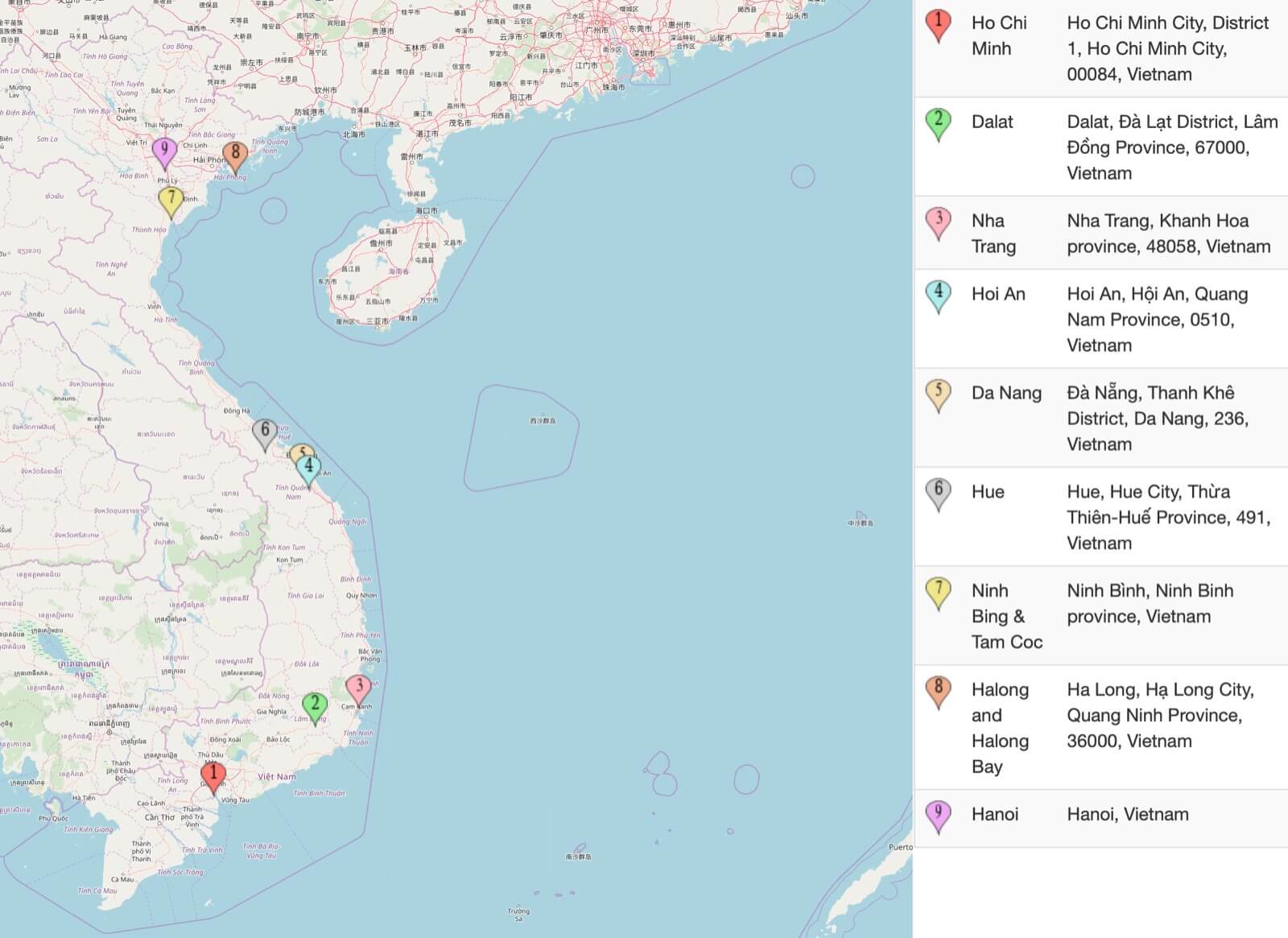 Vietnam itinerary 3 weeks – Week 1
Ho Chi Minh City 🛵 
Motorbikes! 🛵 That's all we can say about the first few hours in this city. They are everywhere. You might think we are exaggerating, but we kid you not. We have never seen so many bikes in our lives. Apparently there are approximately 7 million motorbikes registered in the city. Which means there are 25 bikes for every 1 car.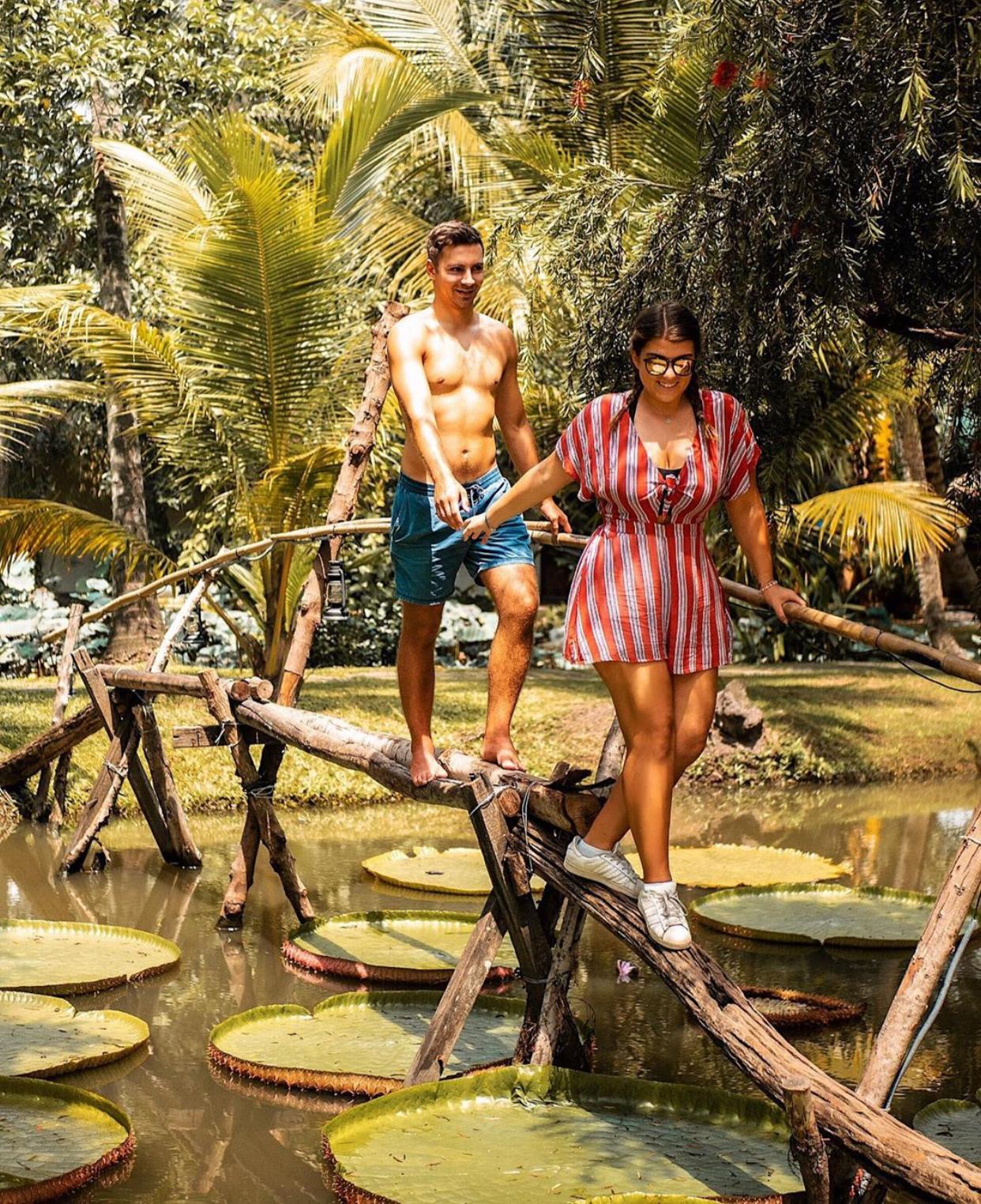 How long we stayed 🕓
3 nights
 We originally planned to stay in Ho Chi Minh for 2 days. But soon realised we would need an extra day to complete everything on our bucket list.
How we got there 🚕
Grab taxi (app)
 Once we landed in Hoi Chi Minh, we bought a Vietnamese SIM card in the airport and took a grab taxi to our accommodation. Grab is by far the cheapest way to travel short distances around Vietnam, especially if you are not keen on riding a motorbike.
Where we stayed 🛏️
 Siagon Hub Hostel in District 1.
The Hostel is the centre of the city and where you will find a lot of the tourist attractions.
Things to do
💣 Cu Chi Tunnels – £5.10
🌳 Gardens – Free
🚶🏽 Walking Street – Free (unless you buy food and beer)
🍲 Night Market – Free
Food 🍜
Our most expensive meal was £7.50, compared to our cheapest which was £1.90. Throughout our 3 days in the city we ate all over. From local Pho dishes, to some of the best curries we have ever had. When it comes to food we don't hold back.
Travel 🚕 
We mainly walked or took a Grab Taxi to beat the heat. After living in Australia for a year we didn't feel too comfortable jumping straight on a moped in the bike capital of the world.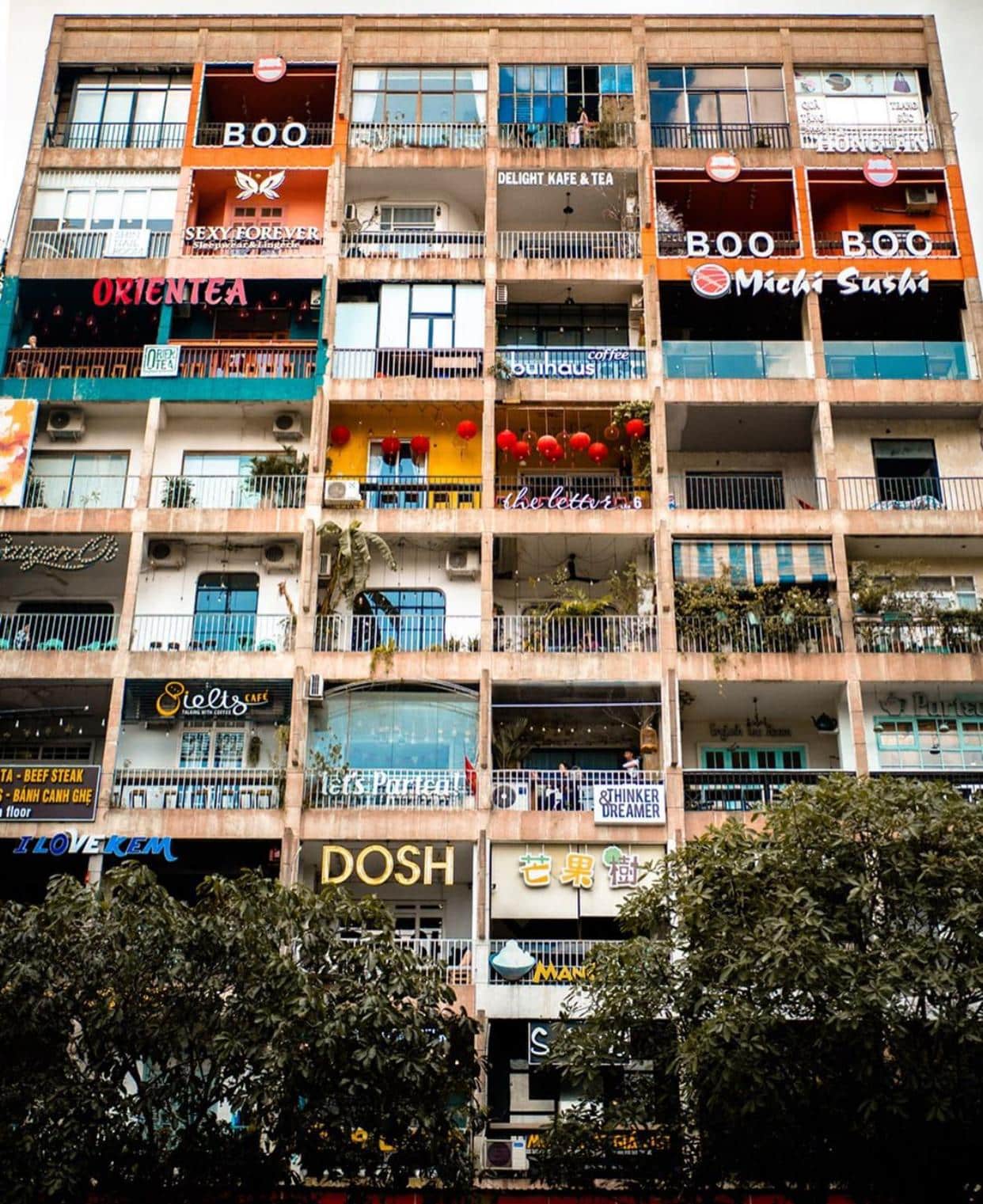 Extra
 SIM card – £14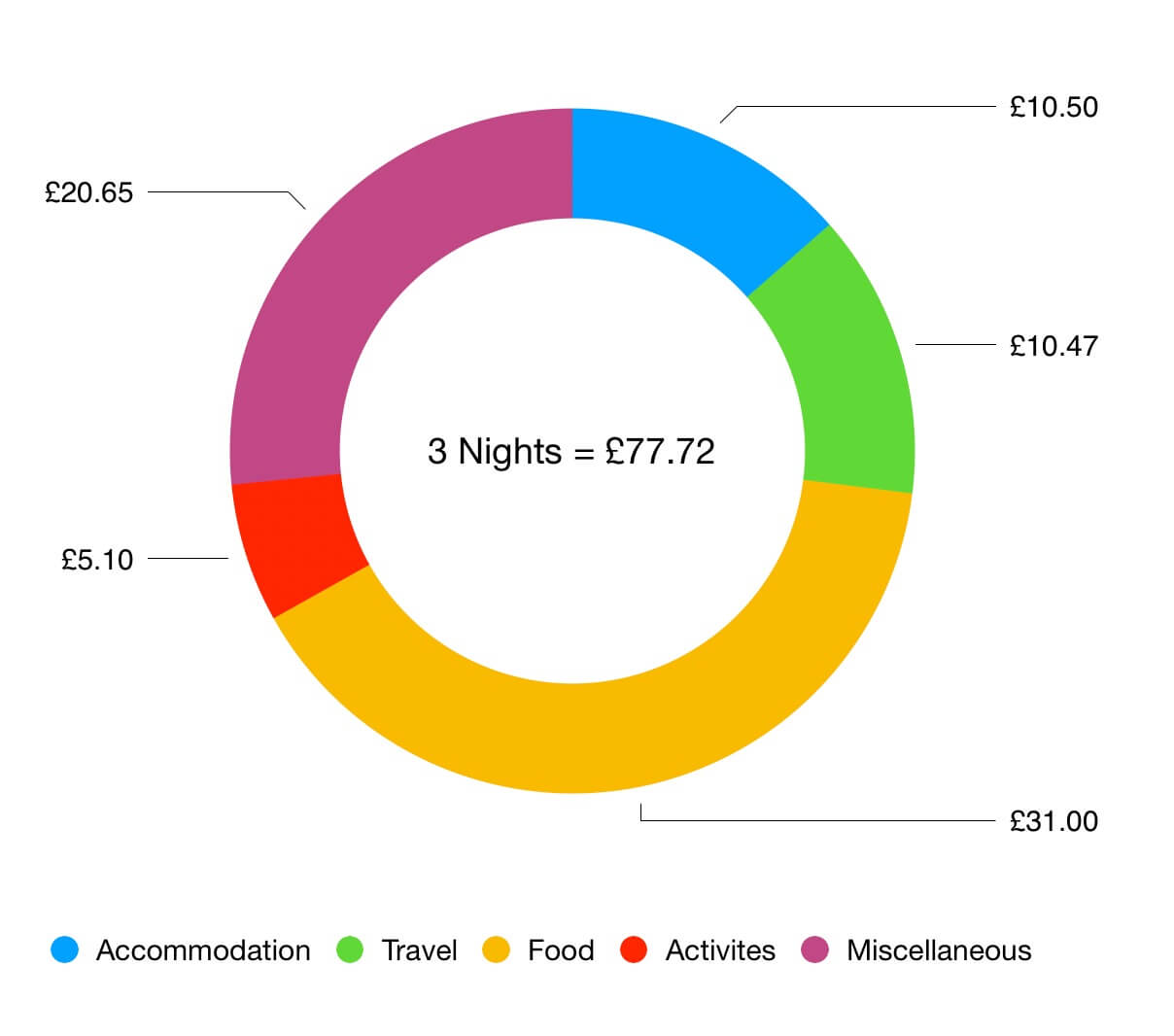 Da Lat 🌸 
The first thing you will notice about Da Lat is the temperature drop. In the Winter it can get cold, especially in the evenings. Da Lat has a totally different climate to the rest of Vietnam, hence the name City Of Eternal Spring🌸  It was one of our favourite places because of how cool it was. You could happily spend the day walking around the city or hiking through the mountains and not feel like you were in a sauna.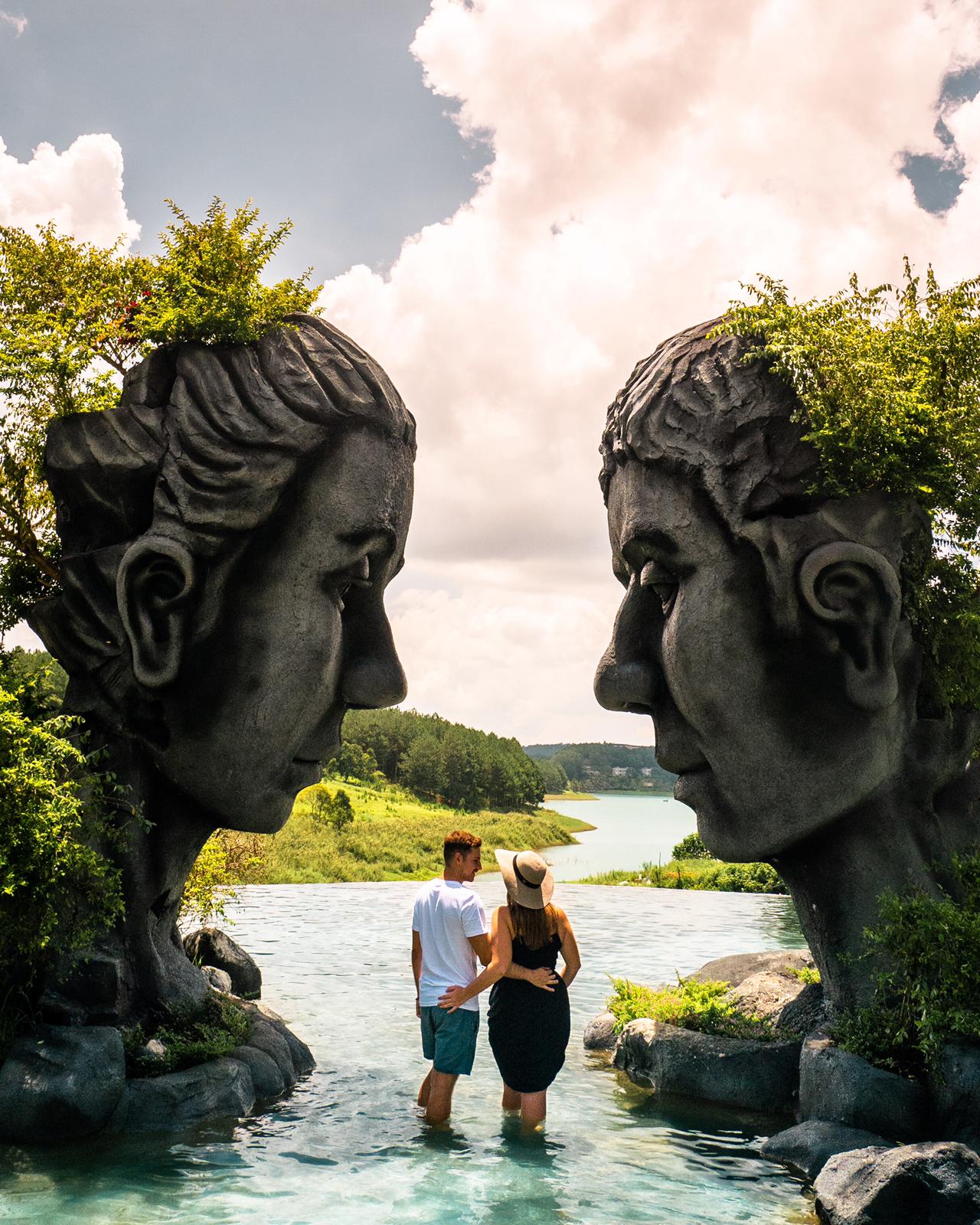 How long we stayed 🕓 
4 nights
How we got there 🚌
 We took the 7 hour sleeper bus from Ho Chi Minh to Dalat. Once we arrived at the local bus terminal we took a taxi to our hotel.
Where we stayed 🛏️
Food 🍜
Our average meal cost was £6. We have written a whole blog post about The best places to eat in Dalat, it was that good! You could easily spend a lot less than we did.
Travel 🚕 
It can rain a lot in Dalat and we didn't want to get caught out in a down pour on a motorbike. One of the days we hired a driver to take us to the locations further away from the city.
Things to do 
🚡 Robin Hill Cable Car – £2.10
🤪 Crazy House – £2.05
🗿 Clay Tunnels – £2.50
💦 Datanla Waterfall – £2.88
Travel Tips ☂️  
 It tends to rain in the early afternoon for a few hours. Try and head out early to avoid getting caught up in it.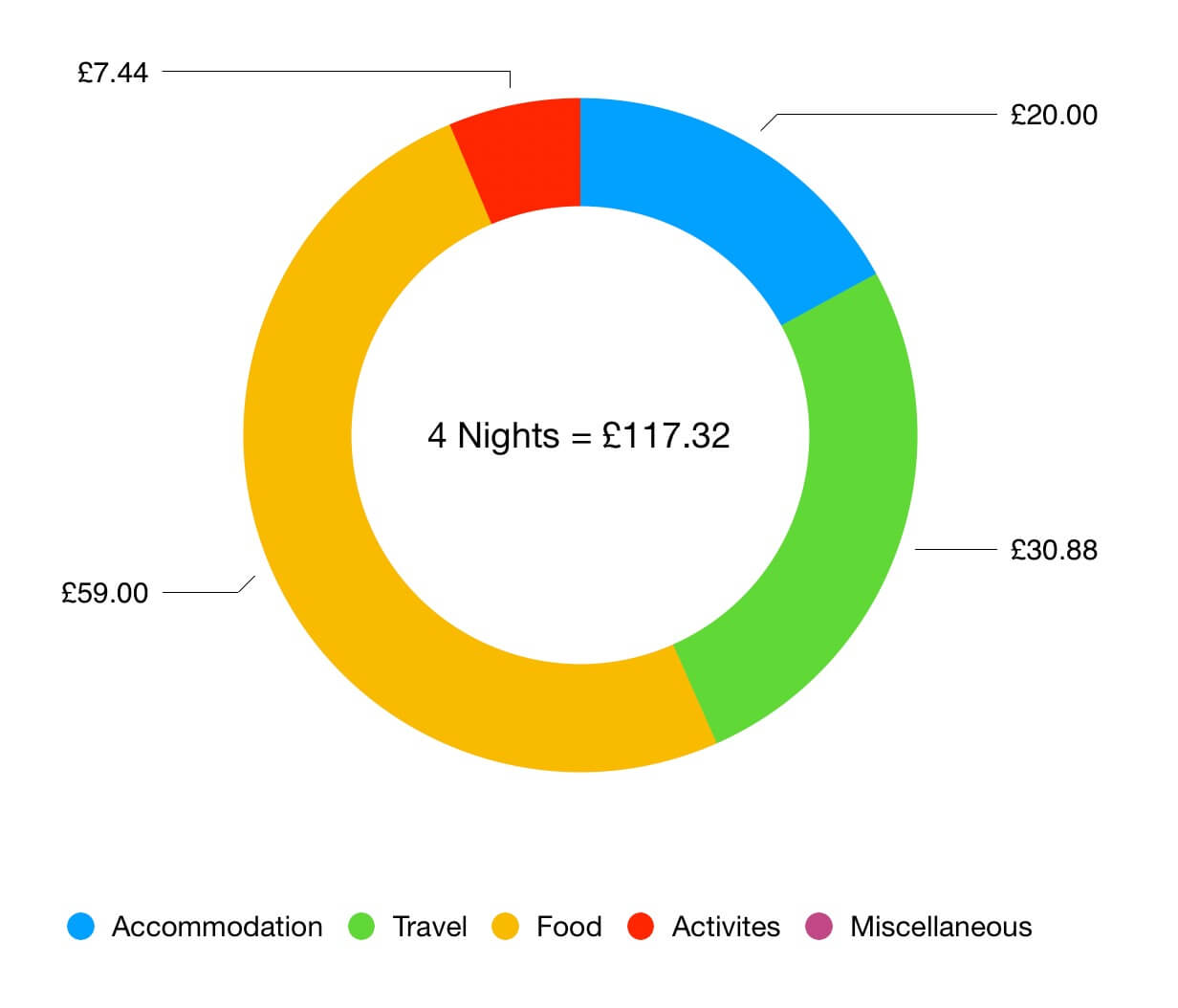 Vietnam Itinerary 3 weeks – Week 2
Nha Trang 🐚 
Before arriving in Nha Trang, we were warned that the city is very touristy. We can confirm that this is the case. We had planned to stay for 1 night but after a few hours, we decided to book a night bus for that evening.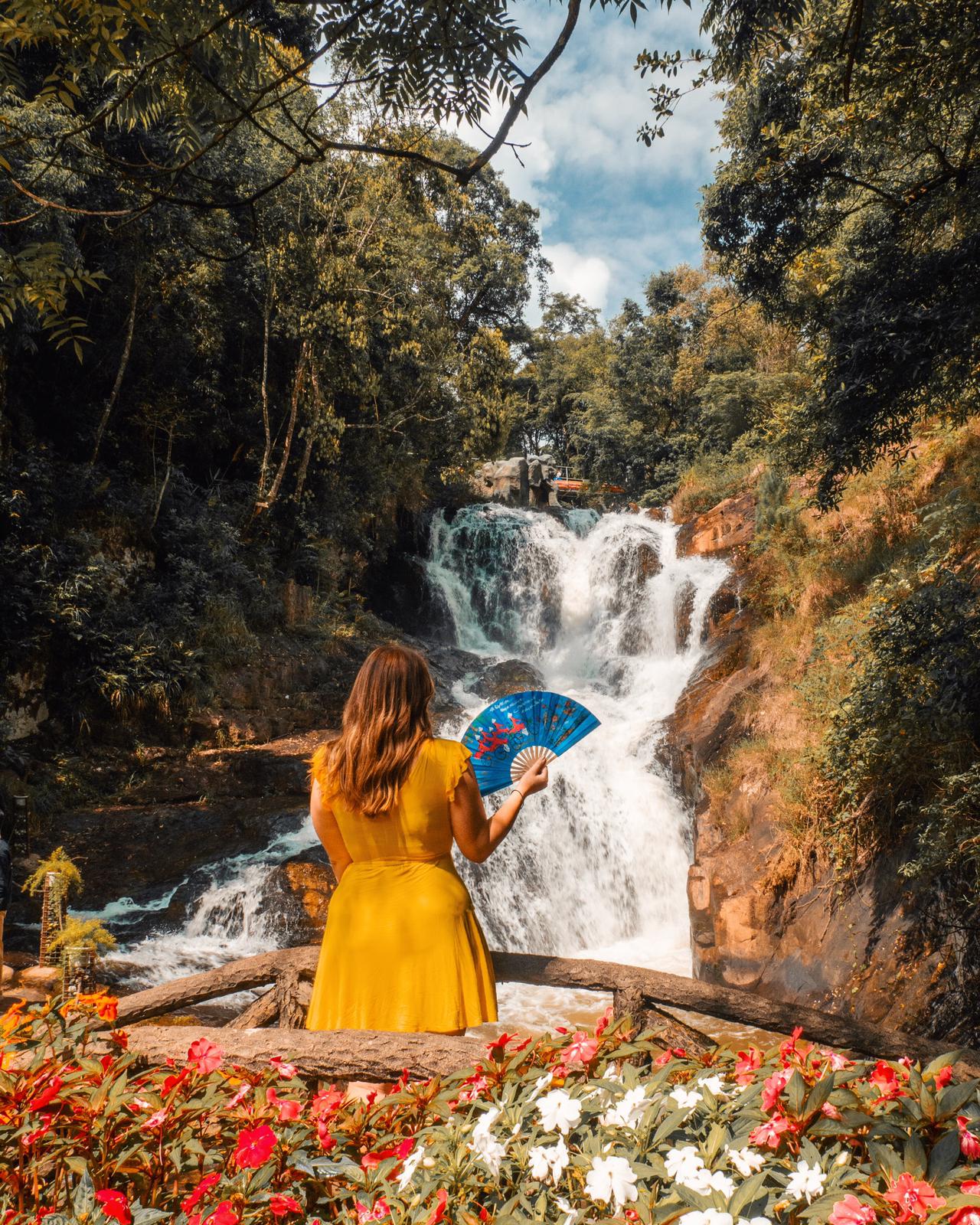 How long we stayed 🕓
 5 hours
How we got there 🚌
Bus from Dalat which took 5 hours
Where we stayed 🛏️
We took the night bus from Nha Trang to Hoi An. This meant we saved money as we didn't not need to book accommodation.
Things to do
♨️ Hot springs and mud baths – £10
⛱️ Beach – Free
Ponagar Tower
Food 🍜
 As we spent most of the day on buses, our diet mainly consisted of street food from the local bus stops.
Travel 🚶‍♀️
 We walked briefly around the city and the beach.
Extra 💅🏻
 Pedicure £9.30. We both ended up getting a pedicure whilst waiting for the night bus.
Travel Tips – Our personal opinion is to miss Nha Trang ⛔ The city is full of sky scrapers and didn't seem to have much history.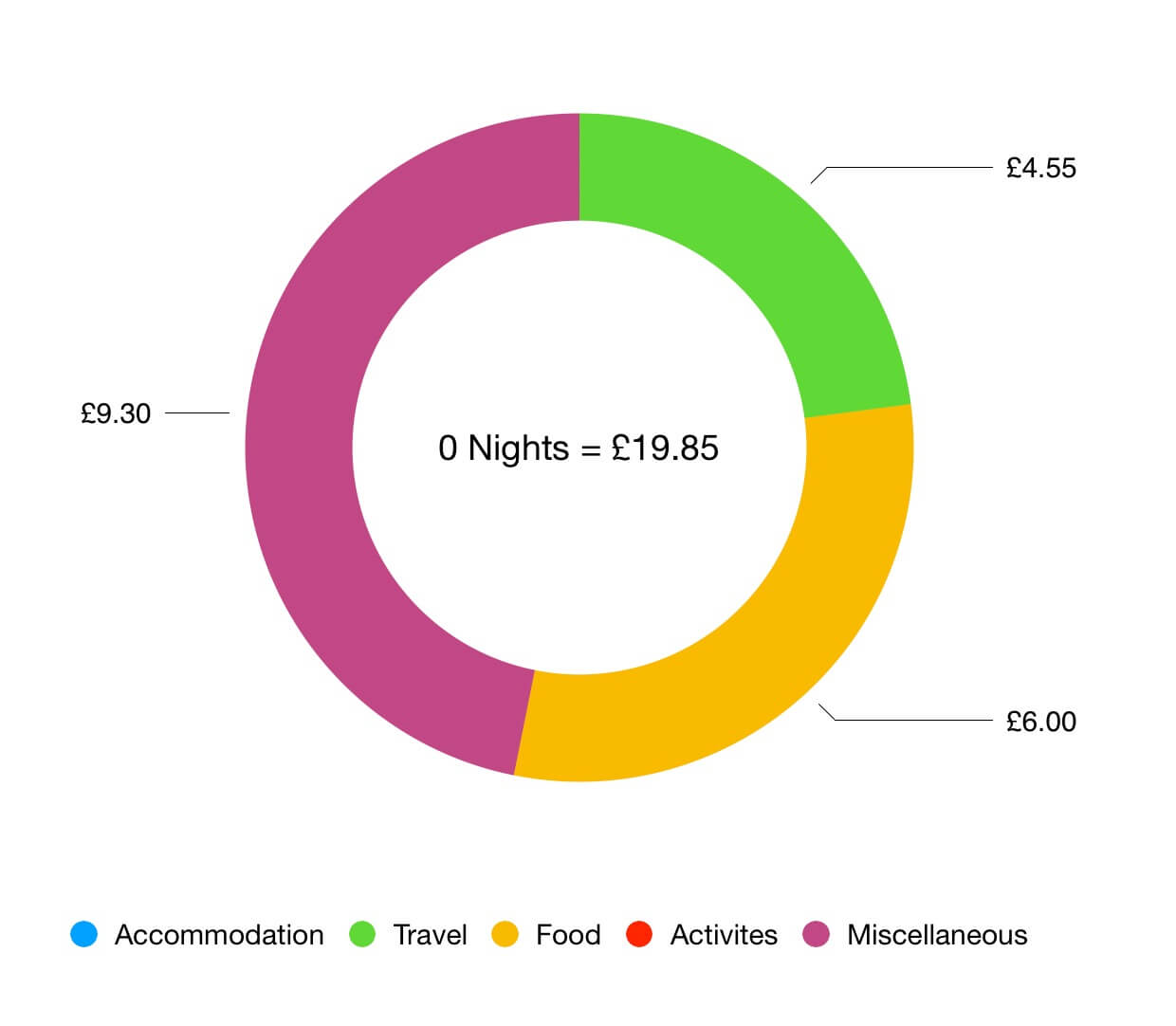 Hoi An 💛 
The Old Town of Hoi An, which is a UNESCO World Heritage Site, is at the top of our Vietnam Itinerary 3 weeks. We absolutely fell in love with this place. From the beaches a 5-minute bike ride away, to the rows of yellow buildings throughout the old town. There is something for everyone in this amazing town.
We had only planned on staying for 3 days, but after the first night we realised this wasn't enough. Our to do list was long when it came to Hoi An, and we didn't want to rush any of it. Too keep this section relatively short, we have summarised our time here, but we have written a number of more detailed blogs on Hoi An. The first of which is about getting clothes made at Peace Tailor's, Hoi An.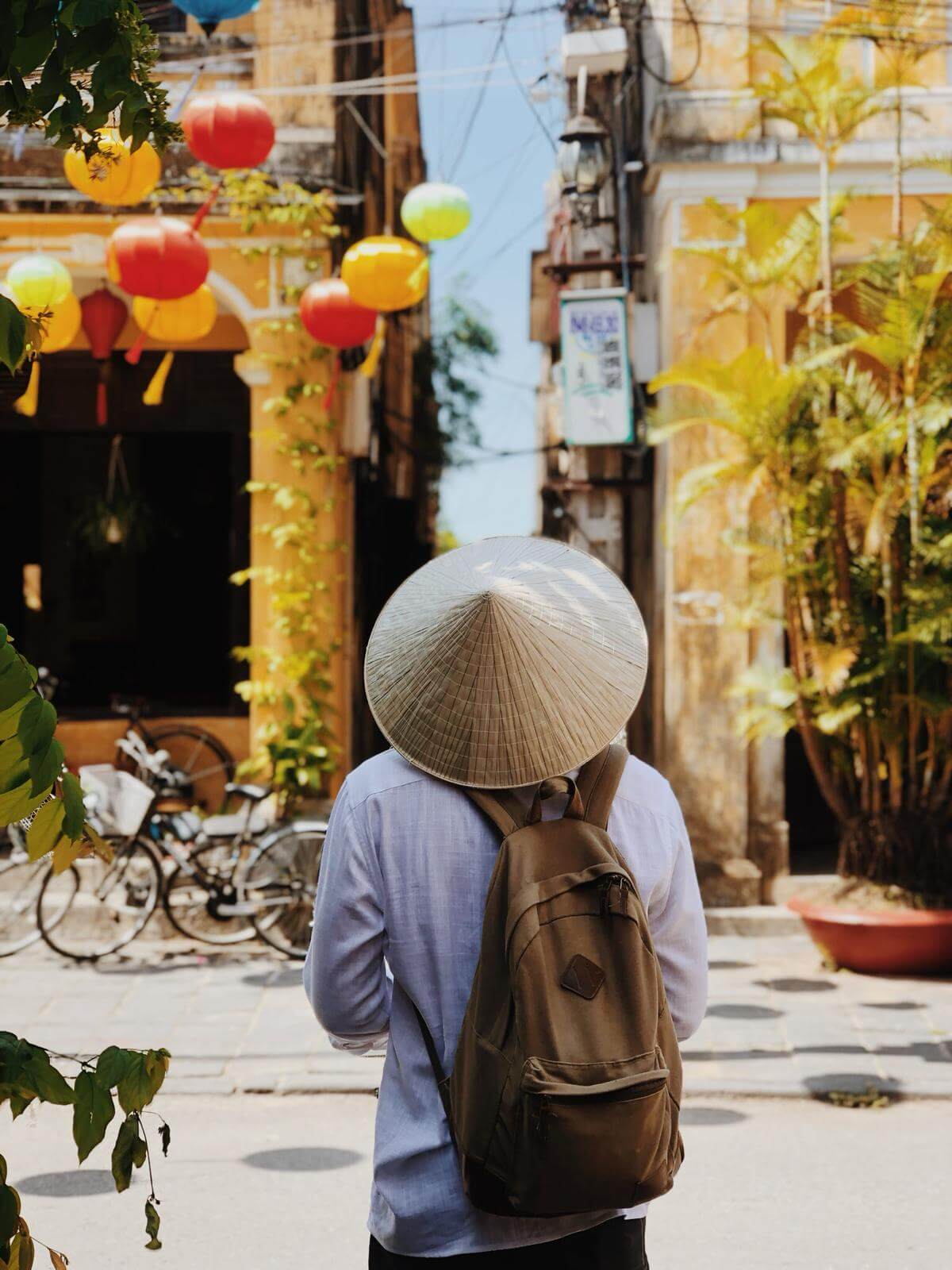 How long we stayed 🕓
5 nights
How we got there 🚌 
We took the sleeper bus from Nha Trang to Hoi An. This took 10 hours, which is one of the longer bus journeys we took around Vietnam.
Where we stayed 🛏️ 
Things to do
Tailored Clothes – When it comes to having clothes made you can end up spending a lot of money. We had planned and budgeted this into our travels.
👨🏻‍🍳 Cooking Class – £15
🥥 Coconut Boats – £8
🏮 Night markets – Free
⛱️ An Bang Beach – Free
Food 🍜
The Old Town of Hoi An is full of quirky cafes and restaurants. Whilst we stayed in Hoi An we treated our time here as more of a holiday, rather than budget backpackers. Therefore our food and drinks total was a lot higher. Not to mention we bumped into some friends and drunk the night away.
Travel 🛵
 Hoi An was the first place in Vietnam that we hired a moped for the day. All the other travel costs were for the night bus and Grab taxi's.
Extra 
👗 Clothes – £190
☔ Poncho's – £1.70
🧴 Sun Cream – £14.50
🧺 Washing – £1.34
🍹 Night Out – £15
Travel Tips-  When taking long bus journeys, stock up on food and drinks before you leave.🍬 It's always a lot cheaper and everyone loves a midnight snack.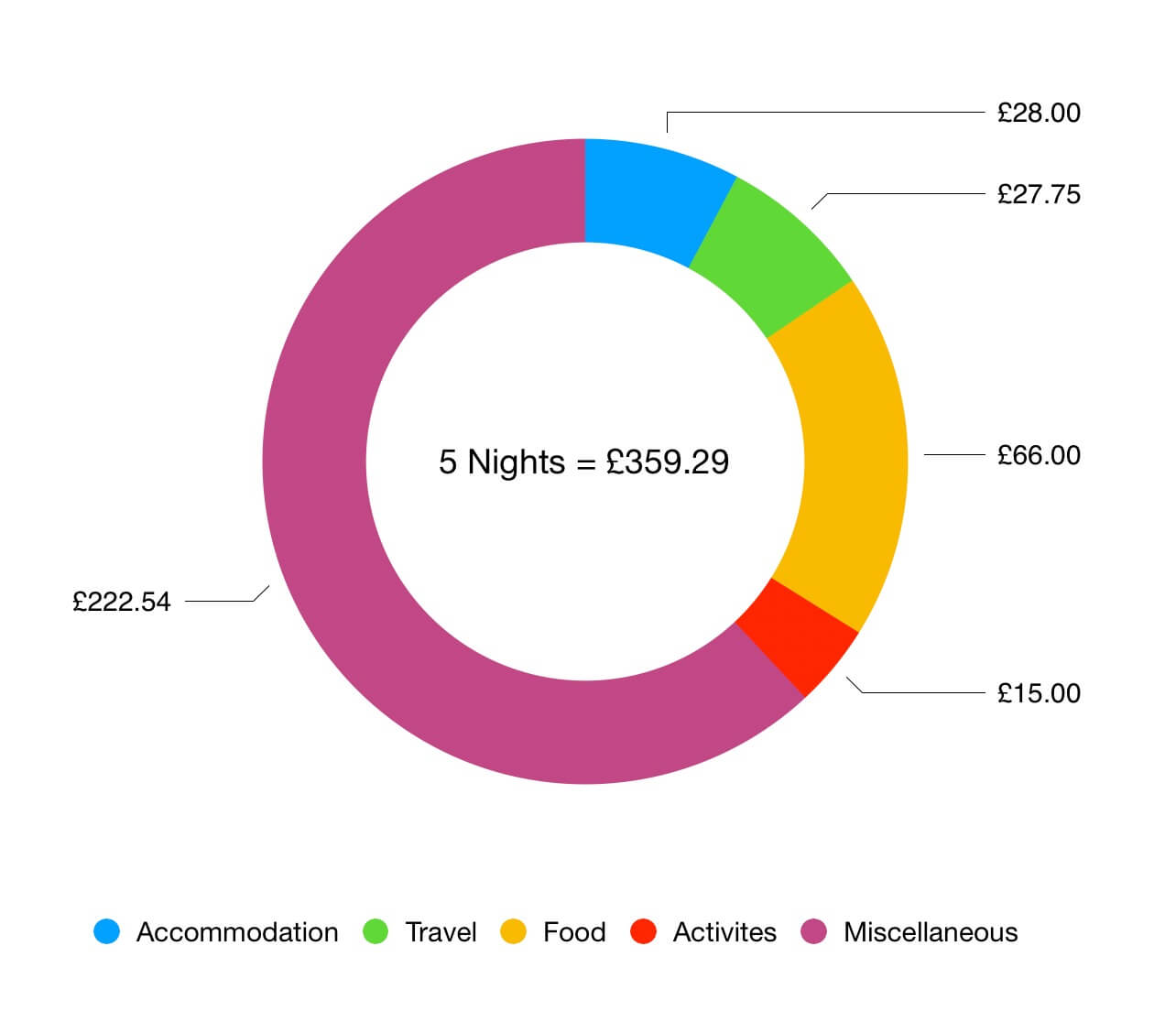 Da Nang 
Only a 30 minute drive from Hoi An is the city of Da Nang. This is the gate way to the Golden Hand Bridge located in Bana Hills, and the main reason we stopped off here. We didn't spend much time exploring the city of Da Nang, apart from visiting a few cafes and the beach.
The main reason for staying here was the visit the Golden Hand Bridge at sunrise. This is why our cost for 2 nights were significantly higher than the other cities we had already visited.
Bana Hills is a theme park and with theme parks comes expensive entrances fees, food and drink.
We were surprised by the city of Da Nang. Yes there were sky scrapers and a lot of tourists. But it seem considerably quieter than Nha Trang and the beaches were great.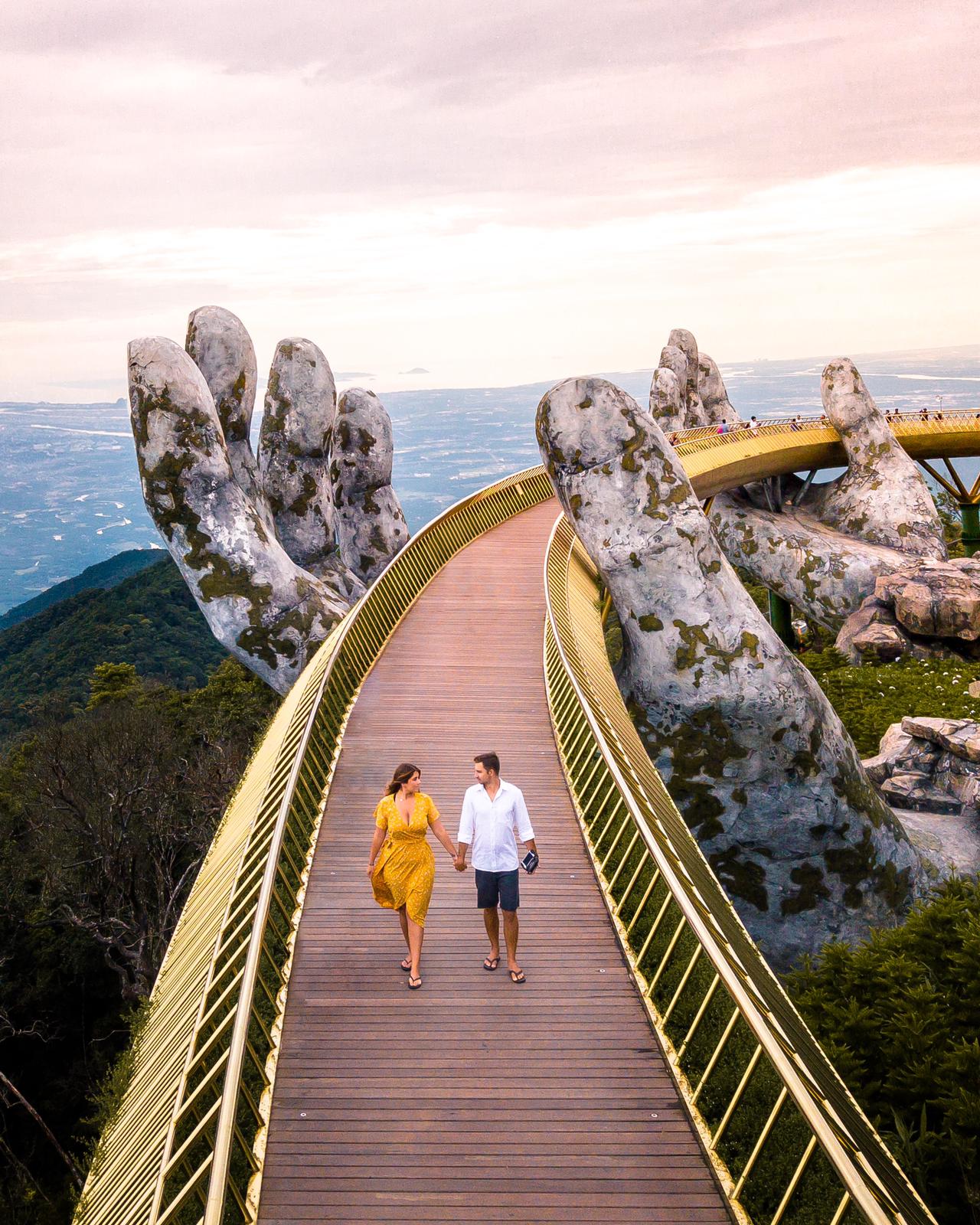 How long we stayed 🕓
2 nights
How we got there 🚕
Private transfer from our previous hotel. This was cheaper than a local taxi.
Where we stayed 🛏️ 
Food 🍜
 Outside our hotel was an amazing Italian restaurant (L'Italiano Da Nang). We ended up eating there both evenings as the food was so good.
Travel 🚌 
We organised a taxi through the hotel to take us to and from Bana Hills. For the rest of our time in the city we walked.
Things to do
Bana Hills/ Golden Hand Bridge – £25
⛱️ Beach – Free
🐉 Dragon Bridge – Free
Travel Tips 
Read our Bana Hills review to find out the best time to visit.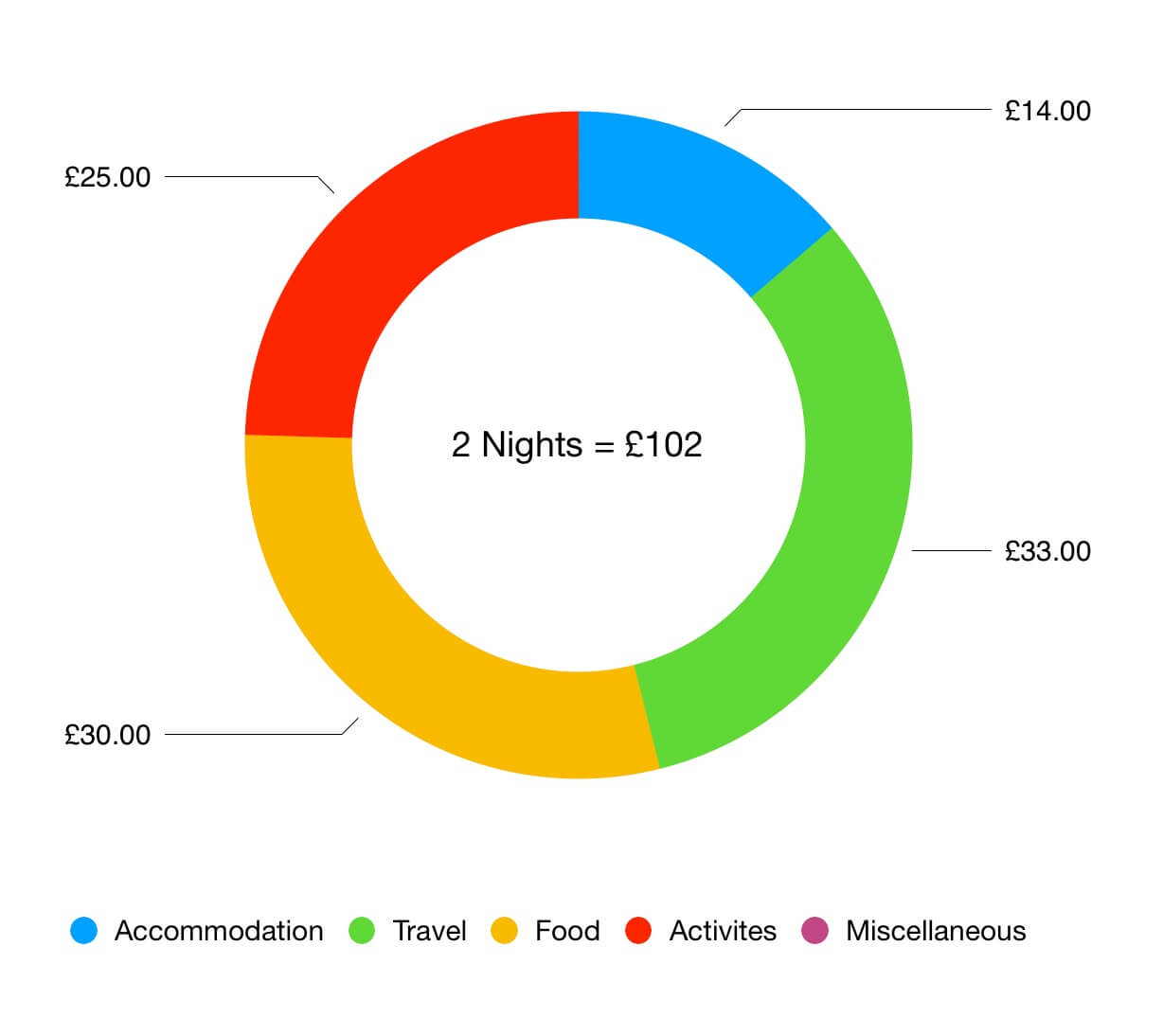 ---
Check out the best group tours in Vietnam with LBW Travel
---
Vietnam Itinerary 3 weeks – Week 3
Hue 🐲 
We didn't really know what to expect from Hue, even after doing a lot of research. But we were pleasantly surprised. Although there isn't a lot to do in the city, over the weekend they turn the city centre into walking streets. You can find all sorts of street food, places to drink or just relax.
One thing we did find in Hue, that didnt happen anywhere else in Vietnam was,people riding around on motorbikes offering us weed (cannabis) to buy. At first we thought it was just us, but after speaking to a few friends they also had the same experience.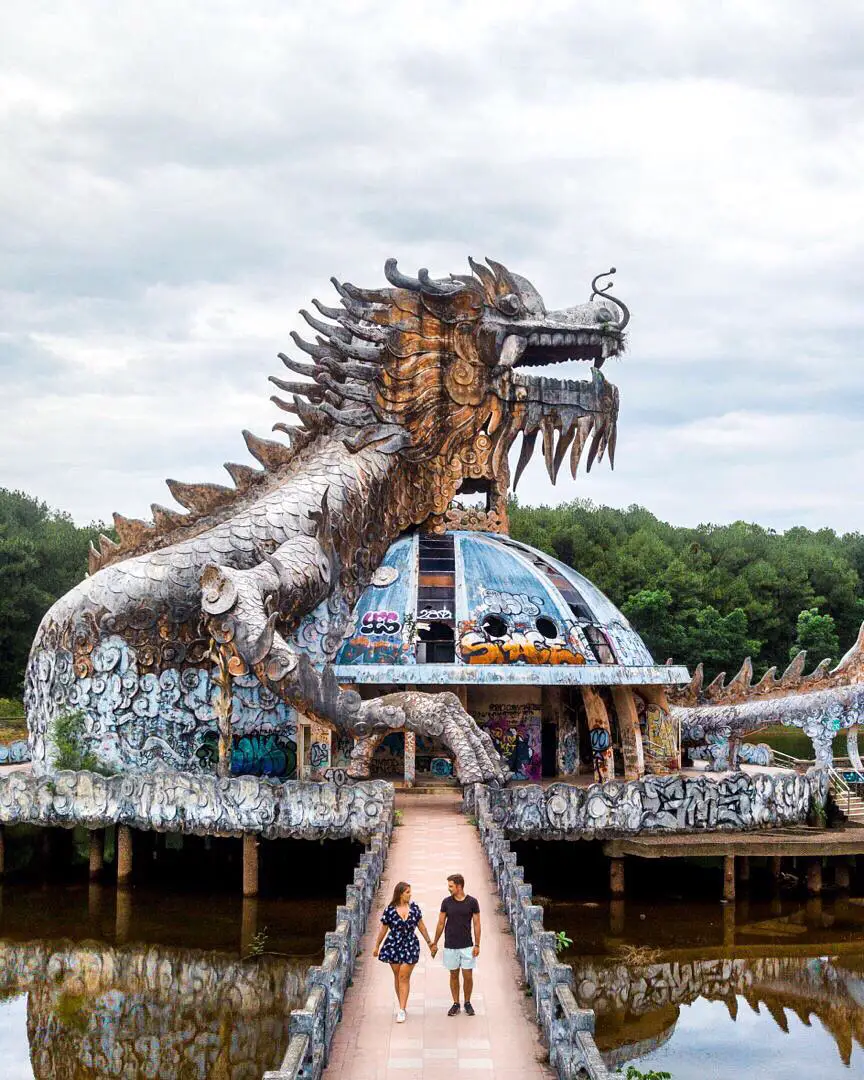 How long we stayed 🕓
2 nights
How we got there 🚕
We were fortunate enough to collaborate with a company called Road Trippers Vietnam. The road between Da Nang and Hue is called the Hai Van Pass and was made famous by TopGear. We highly recommend this tour especially if you are not confident on a bike.
Where we stayed 🛏️
Food 🍜
We found an amazing sushi restaurant called Ta.ke Japanese restaurant. It was so good we ate here two nights in a row. We also met some friends on our Hai Van Pass tour. We met them later for drinks in a really cool bar.
Travel 🚕 
We took a taxi to the abandoned water park. You can't order taxis from the water park back to the city, so we had to pay him to wait for us.
Things to do
Abandoned Water Park 🐲 – Free, although the security guard asks for a 60p fee to enter.
 Hue Imperial Cit ( The Citadel )⛩️  – £5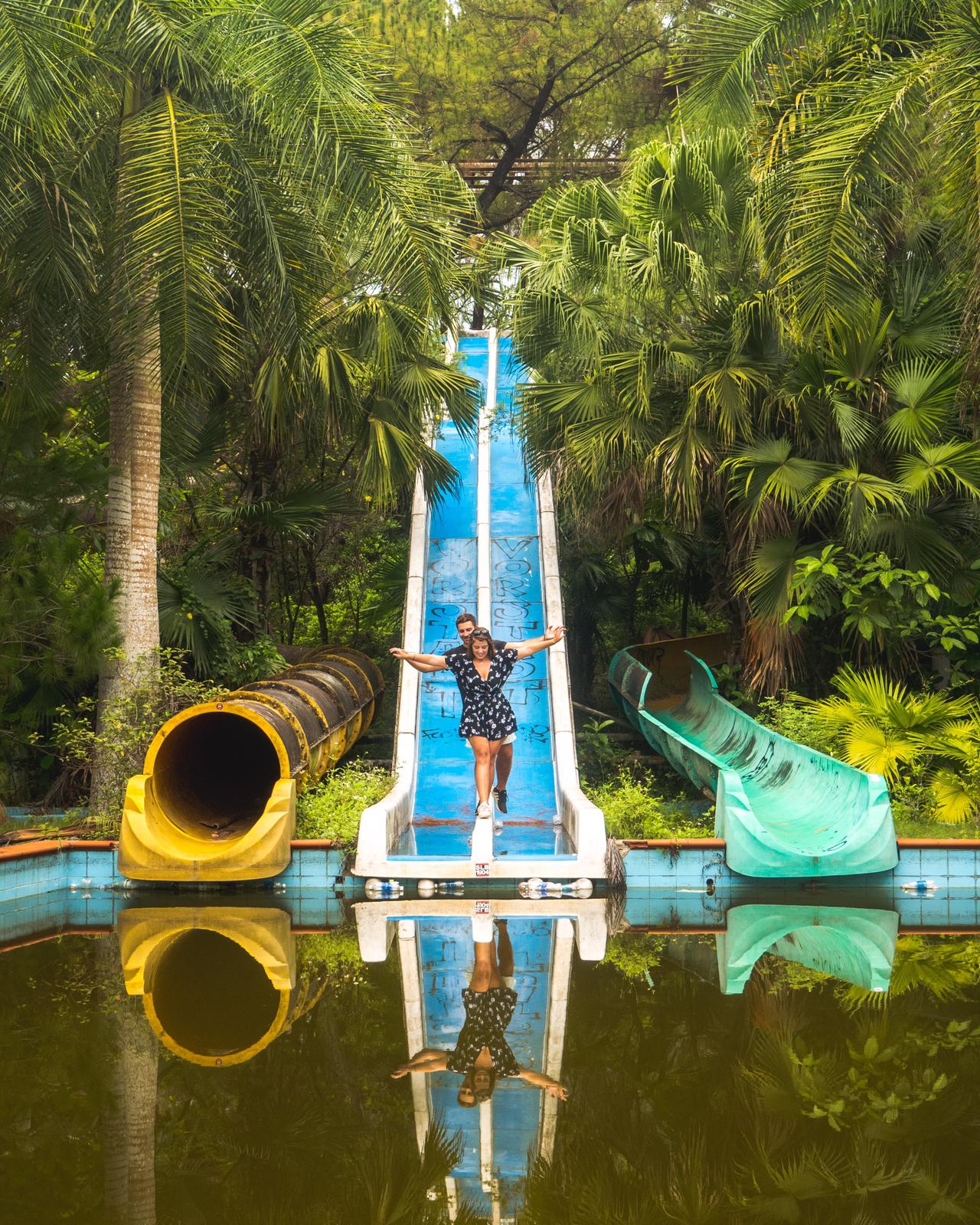 Extra 
Bribe to the security guard at the water park 60p
Phone data £6.40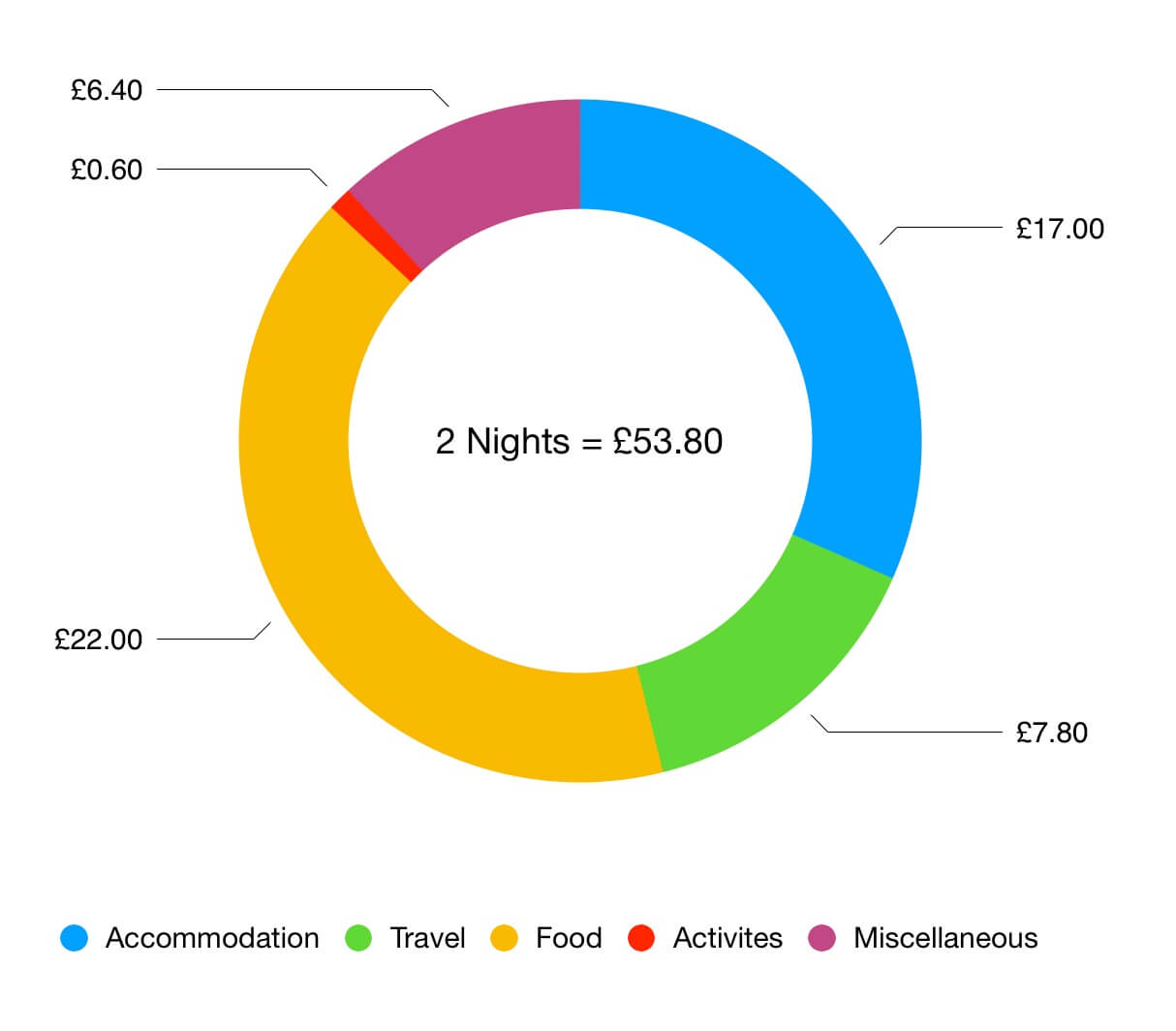 Ninh Binh & Tam Coc
Just in case you are confused, Ninh Binh and Tam Coc are two totally different places. Ninh Binh is the main town and considerably bigger than Tam Coc. The train station is in Ninh Binh, when we arrived we took a Grab taxi to our accommodation. The two towns are only a few miles apart, but we highly recommend booking somewhere in or near Tam Coc.
If you have seen the new King Kong movie, then you will be able to picture the mountains, caves, valleys with rivers running through them all. Then this is what Tam Coc is like (STUNNING). This is also where they filmed the new King Kong Movie! 🦍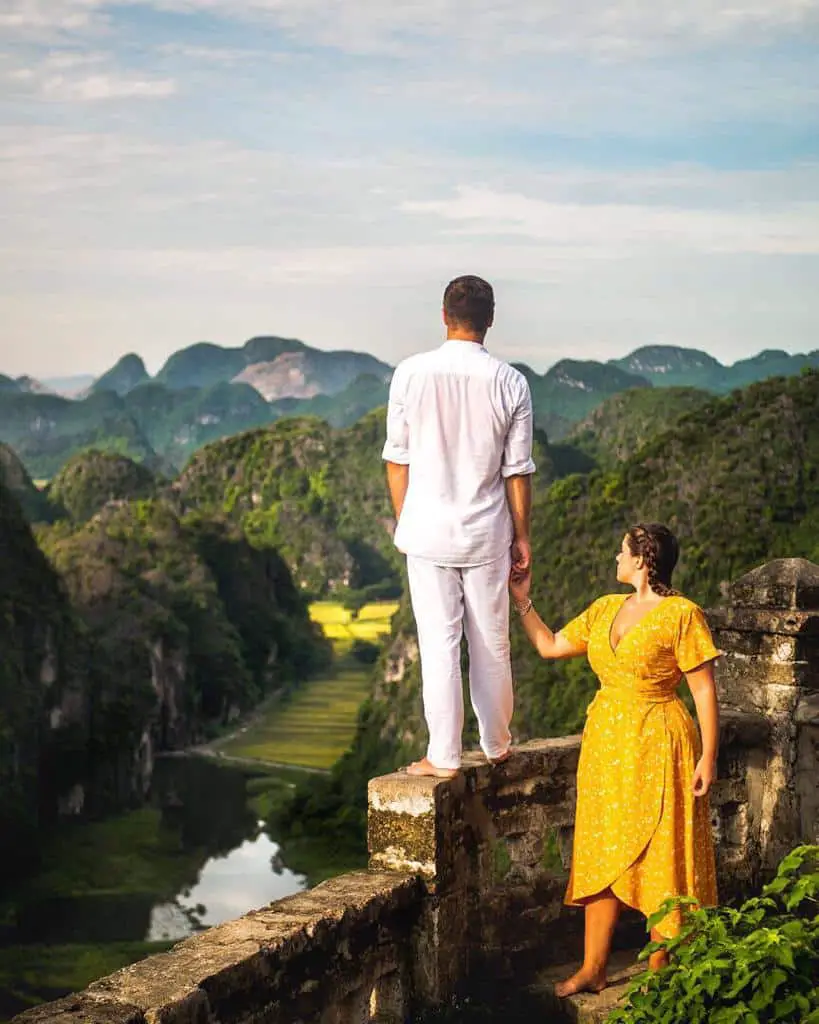 How long we stayed 🕓
2 nights
How we got there 🚆 
We took the night train from Hue to Ninh Binh which took 11 hours.
Where we stayed 🛏️
Food🍜
 We found a lot of great restaurants along the main high street of Tam Coc. Make sure you check out Chookies Beer Garden which is Australian owned and do amazing burgers.
Travel 🛵 
Tam Coc reminded us of being back in the Philippines and as there wasn't much traffic, we rented a moped for the day. We highly recommend this as there is lots to see and they are all around a 15 minute drive from each other.
Things to do
Mua Caves – £1.20
⛩️ Bai Dinh Pagoda – Free
🚣‍♀️ Tam Coc Boat – £4
🦍 Hong Kong film set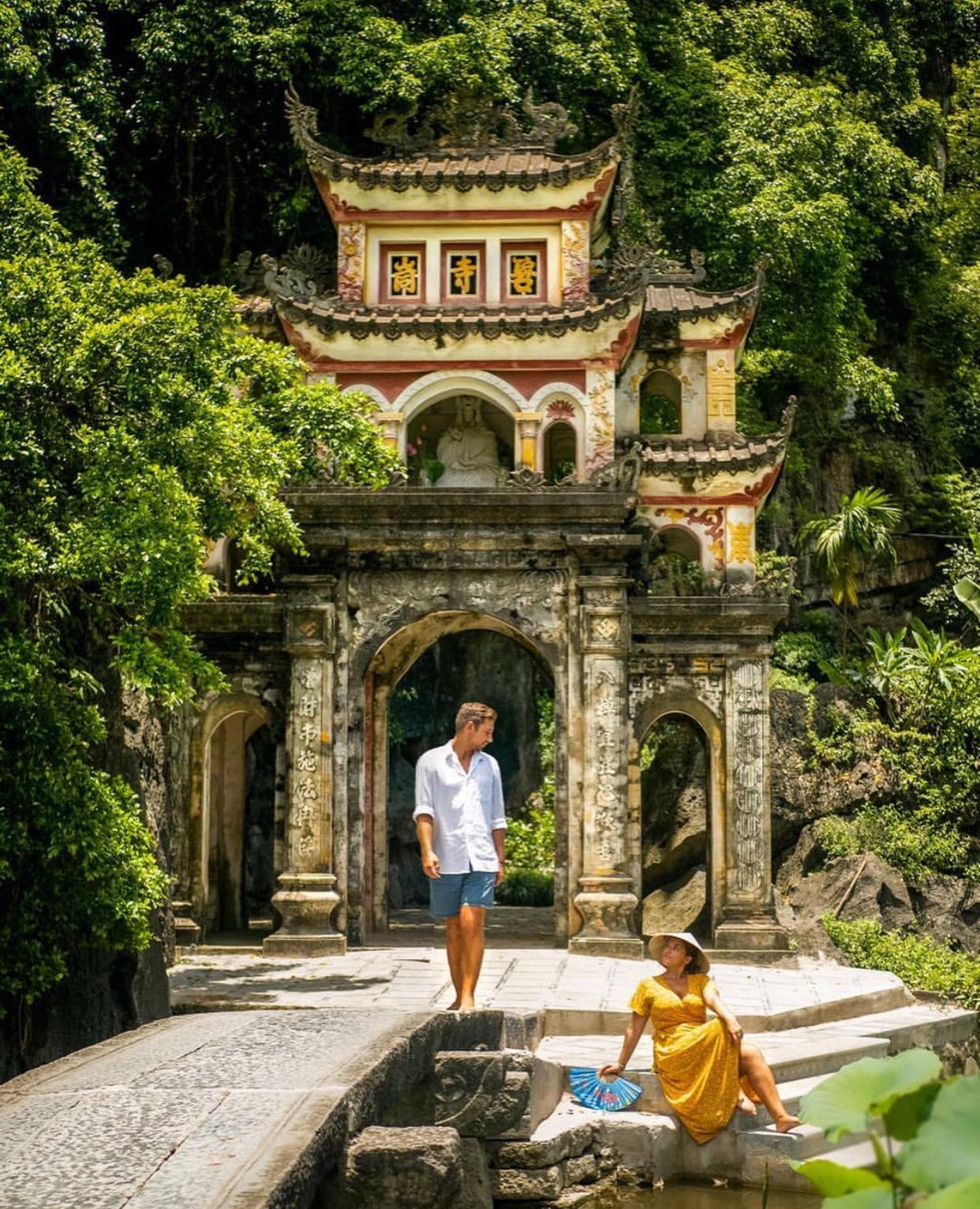 Extra
Washing £1.50
Travel Tips – The rooms on the train have 4 beds. We paid the guard on the train £2 🚂 He told us more people would be coming to our room later. He said if we wanted to have the room to ourselves, we would have to pay and he would put the other people in another room. We are not sure how true this was but for some peace and quiet, £2 isn't much.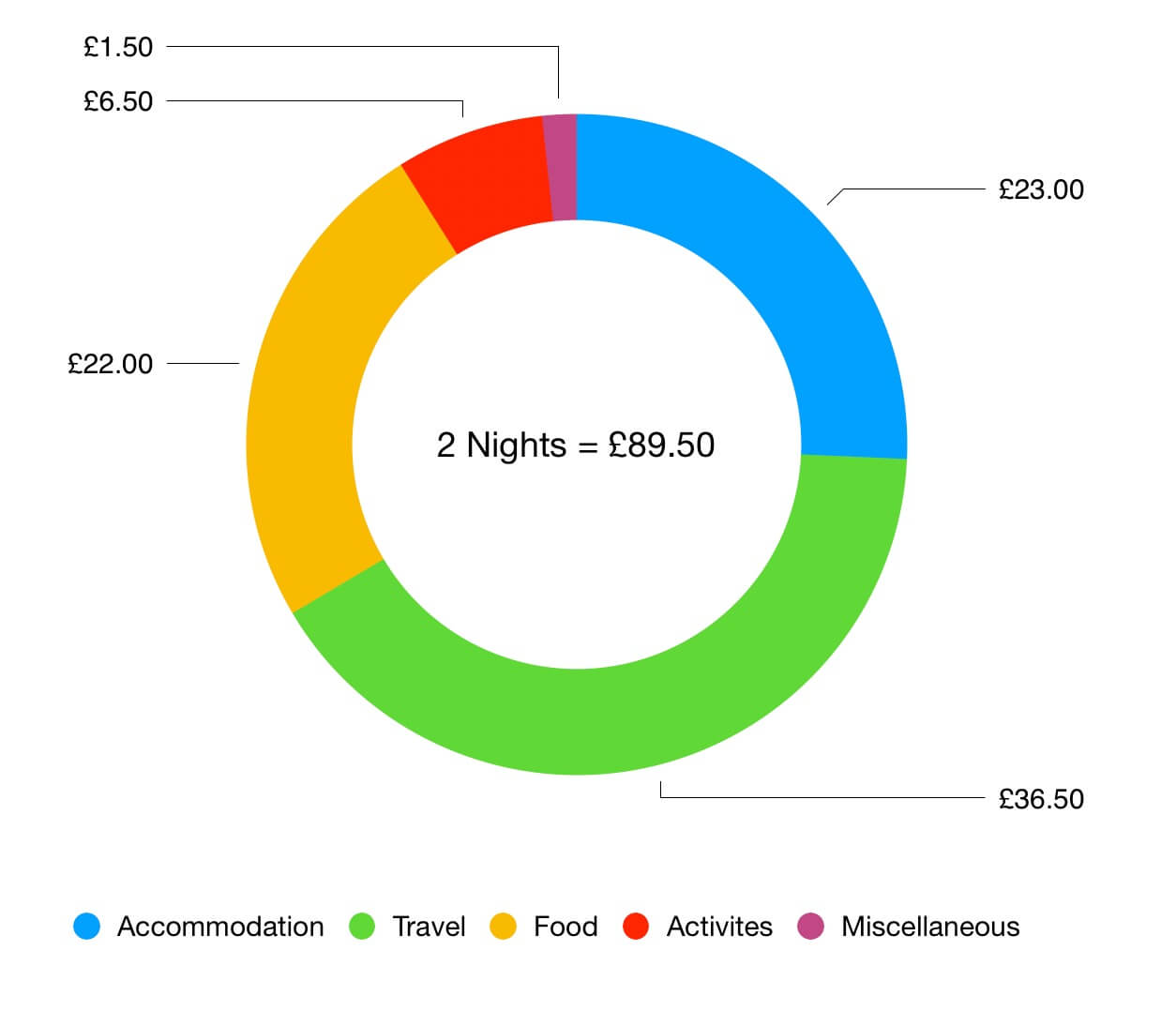 Ha long & Ha Long Bay
Ha Long Bay is one of the many World Heritage Sites in Vietnam. It has jaw-dropping lime stone rocks shooting out of the emerald green ocean. However the town of Ha Long is not quite the same. We found the city of Ha Long pretty disappointing. It feels like the city is developing at a fast pace, trying to cope with the amount of tourists who visit Ha Long Bay for the cruises. However it doesn't seem quite there yet.
We struggled to find anywhere nice to eat, good cafe's to relax or work in, and things to do in general. Maybe we didn't do enough research or give Ha Long a chance. However, if you do come to the city of Ha Long and you only do 1 thing, then we recommend climbing Bai Tho Mountain (Poem Mountain).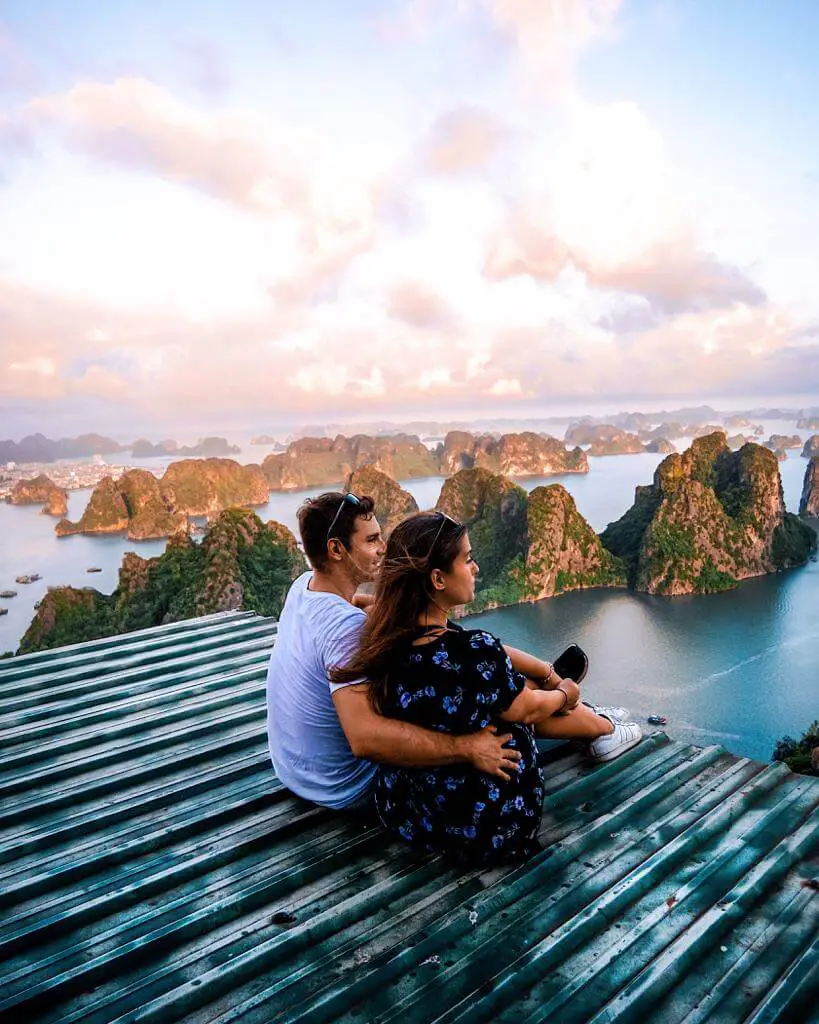 How long we stayed 🕓
1 night
How we got there 🚌
 Bus from Ninh Binh, 4 hours
Where we stayed 🛏️
 The light Hotel (not recommended but is very cheap)
Food🍜
We really struggled to find anywhere good to eat, so no  recommendations unfortunately. We ended up in KFC.
Travel 🛵 
We ended up taking a grab taxi from our hotel to Bai Tho mountain, which is located in the middle of the city. For some reason after the climb we ended up walking home. Probably because we were so happy that we had completed the climb.
Things to do
🚢 Cruise around Ha Long Bay – Prices range depending on how long you go for.
⛰️ Poem mountain – £3 Bribe, this is what the lady charges for walking through her house.
Our Highlights – Climbing Poem Mountain
Travel Tips – Make sure you leave enough time before sunset to walk back down the mountain.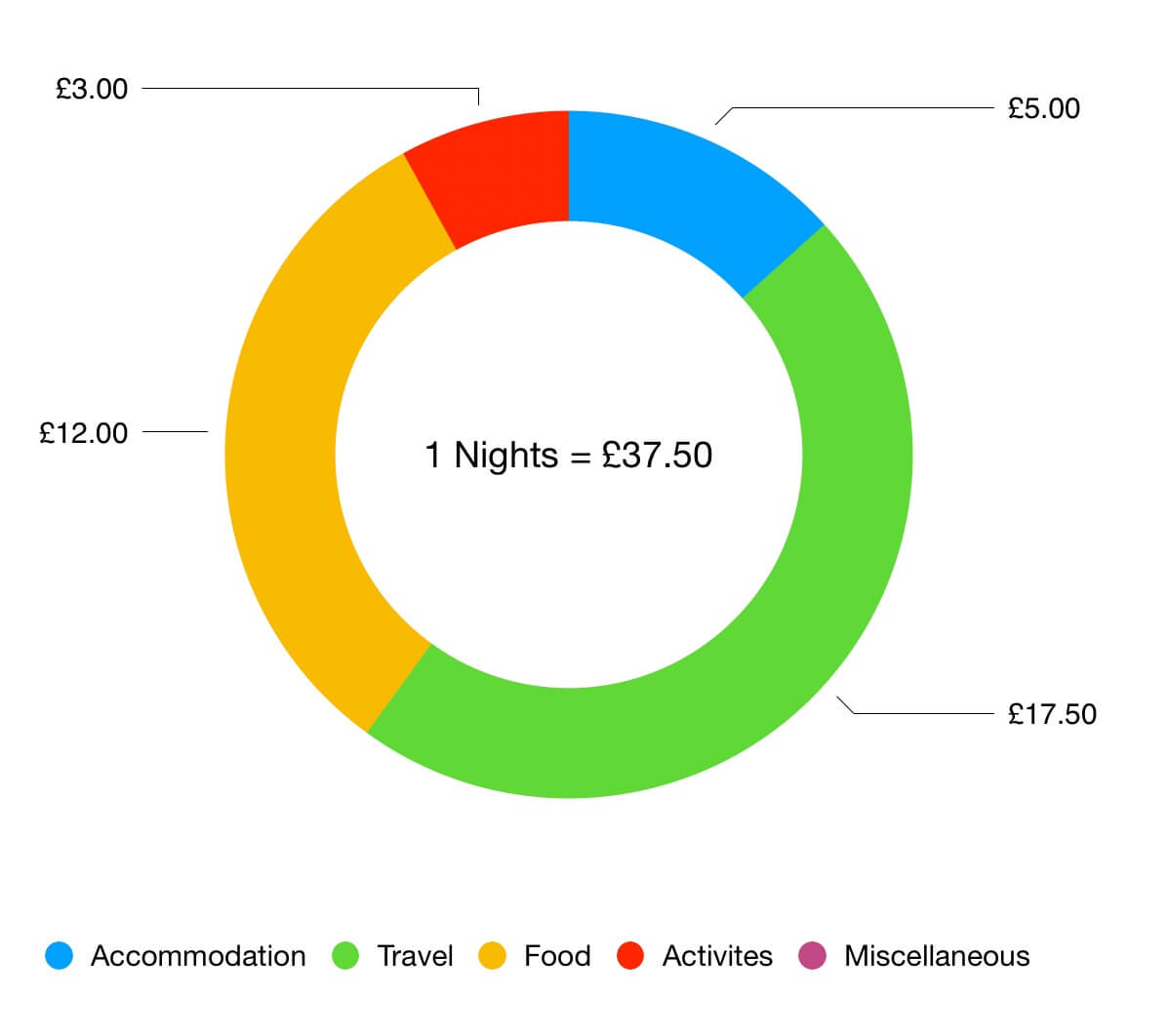 Ha Long Bay Serenity Cruise
After a lot of research for our Vietnam Itinerary 3 weeks, we decided to take a cruise around Ha Long Bay. We went with a 2 day 1 night cruise with Serenity Cruise. These sort of cruises are not cheap but in our eyes 100% worth the money.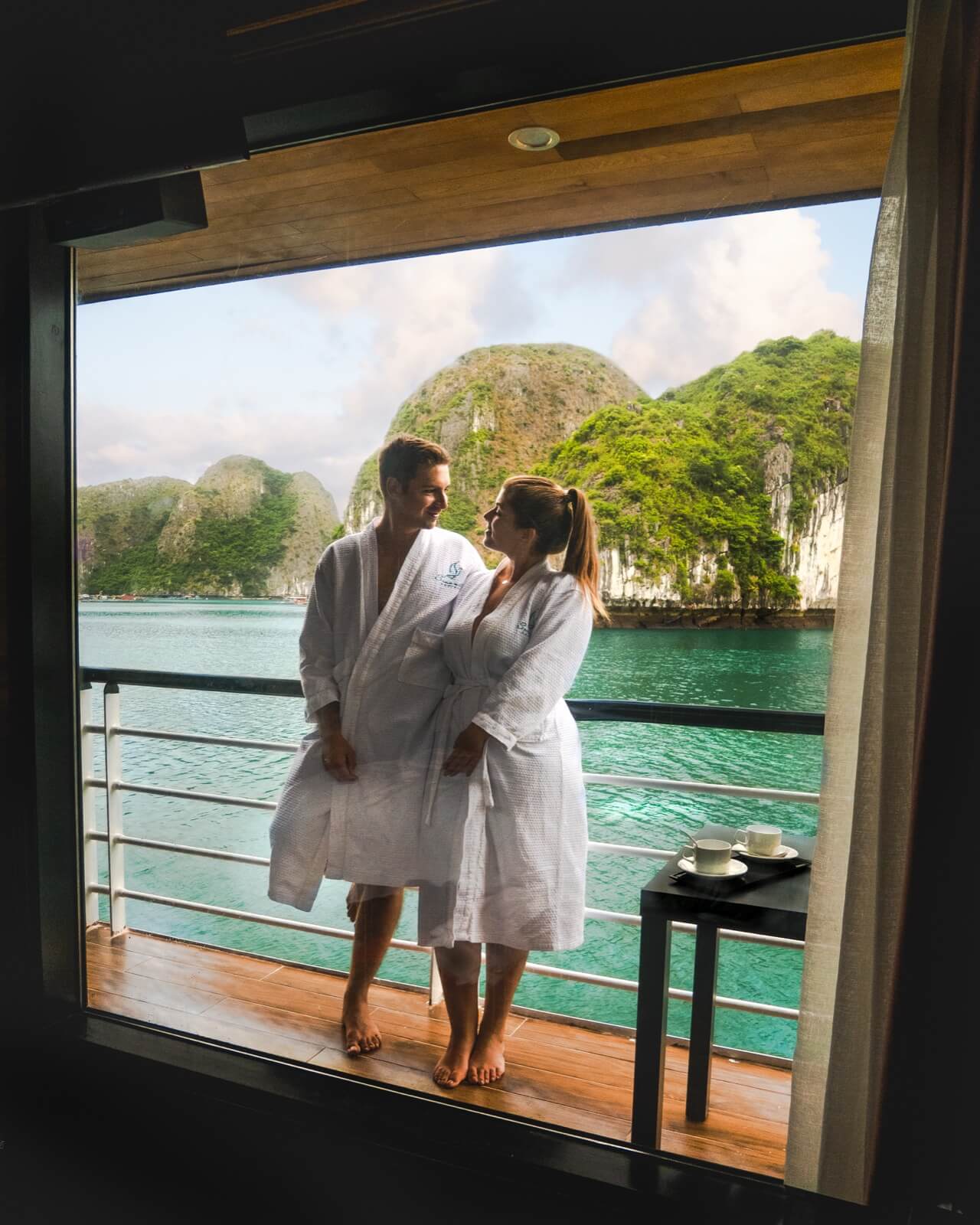 If you're still not sure whether you want to splash the cash, read our post which covers everything about our time on the boat here.
Based on two people sharing a cabin £280
Hanoi
The city of Hanoi is similar to Ho Chi Minh: the traffic is crazy, although not quite as many bikes. After some research we decided to stay in the Old Town. This area has all the best cafes and restaurants which are all in walking distance.
We spent more days in Hanoi than we originally planned. This was mainly to catch up with work after travelling constantly for the past 3 weeks. You could happily spent 2-3 days in the city and see it all.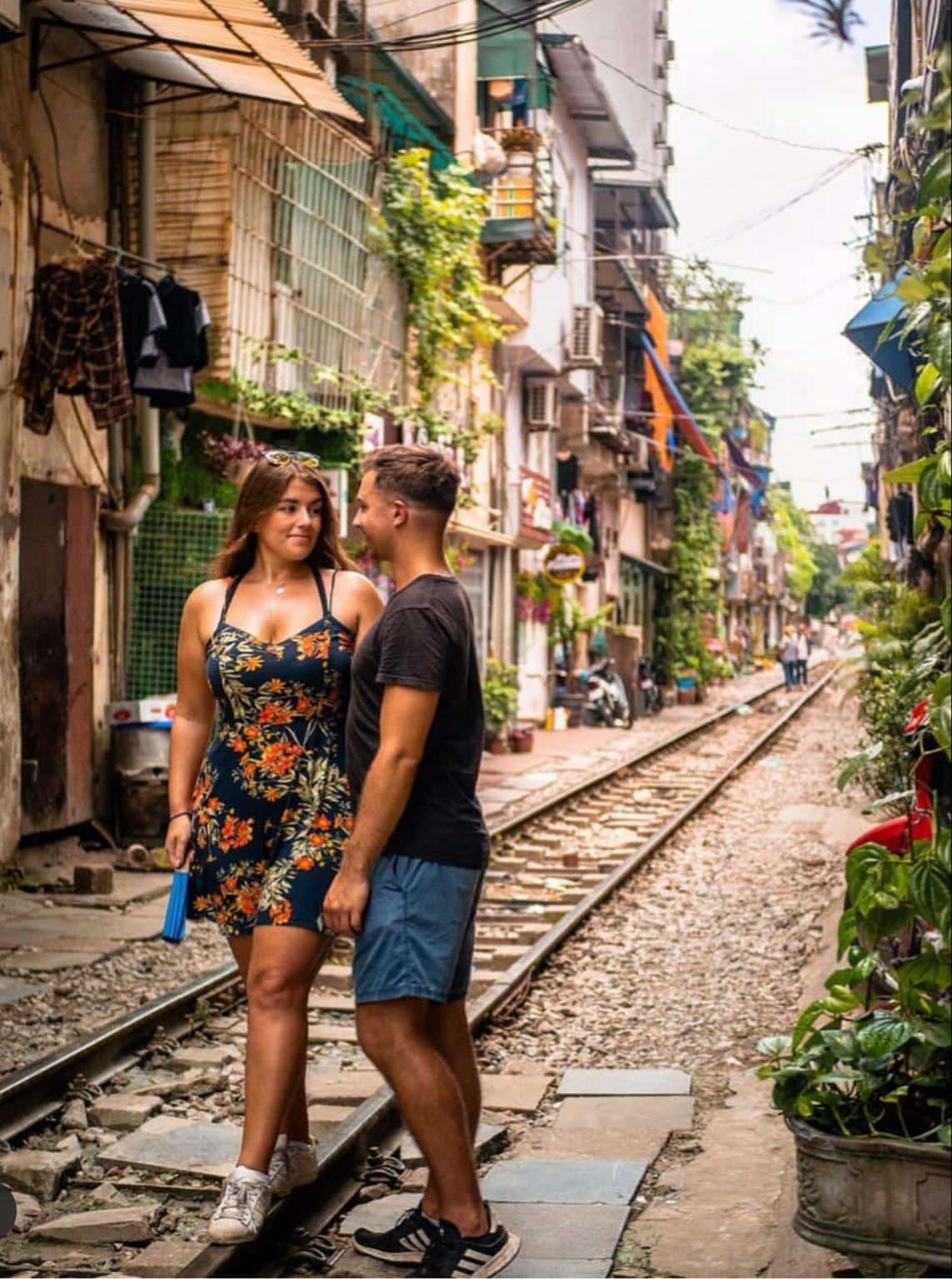 How long we stayed 🕓
6 nights
How we got there 🚌
 We took the sleeper bus from Ha Long Bay to Hanoi
Where we stayed 🛏️
Food🍜
Hanoi was our last stop and we went all out. We went to as many brunch spots as possible and also had a night out. The drinks for this night were £24. However the cheapest meal we had in Hanoi was 90p, and the most expensive was £20.
Travel 🚌
The air pollution was horrendous for a few days in Hanoi. We ended up getting taxis a lot because of this. But when the air was normal(ish) we walked.
Things to do
🚆 Train Street – Free
Water Puppet Show – £4
Explore Hanoi Old Quarters – Free
Hoan Kiem Lake – Free
🍹  Rooftop Bar – We had a date night at the Diamond Sky Bar.
⛪ St Joseph's Cathedral -Free
Travel Tips – Book a hotel in the old quarter of Hanoi. This is where a lot of the attractions and great restaurants are.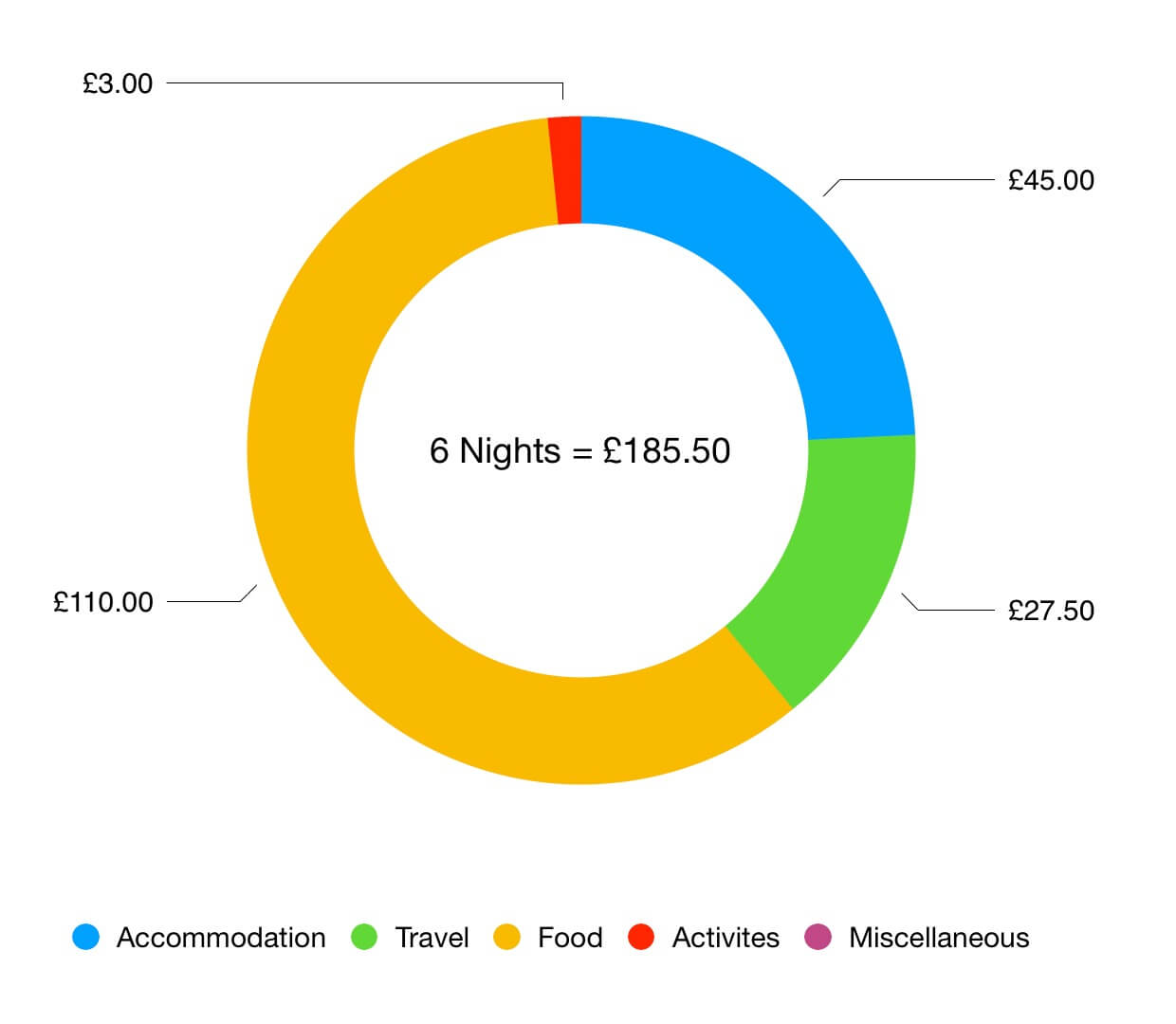 ---
LBW Travel have some of the best group tours in Asia – Find our more here
---
Vietnam itinerary 3 weeks – Our Total Spend 💸 
Our Vietnam itinerary 3 weeks total is based on 1 person for 25 nights, which is closer to 4 weeks. However we were travelling as a couple which means we were able to split some of the costs, such as the taxi fares. This actually means our real total per person was a little less than this figure.
We also haven't included our Serenity Cruise trip in this total. This is because it is a huge expense, which a lot of people might not want to do an overnight cruise. Especially if they are trying to stick to a tight budget. However, we have included having our clothes made, which has increased the total by £200. If we did take away the £200 for the clothes, our total spending is £700 for 3 weeks in Vietnam.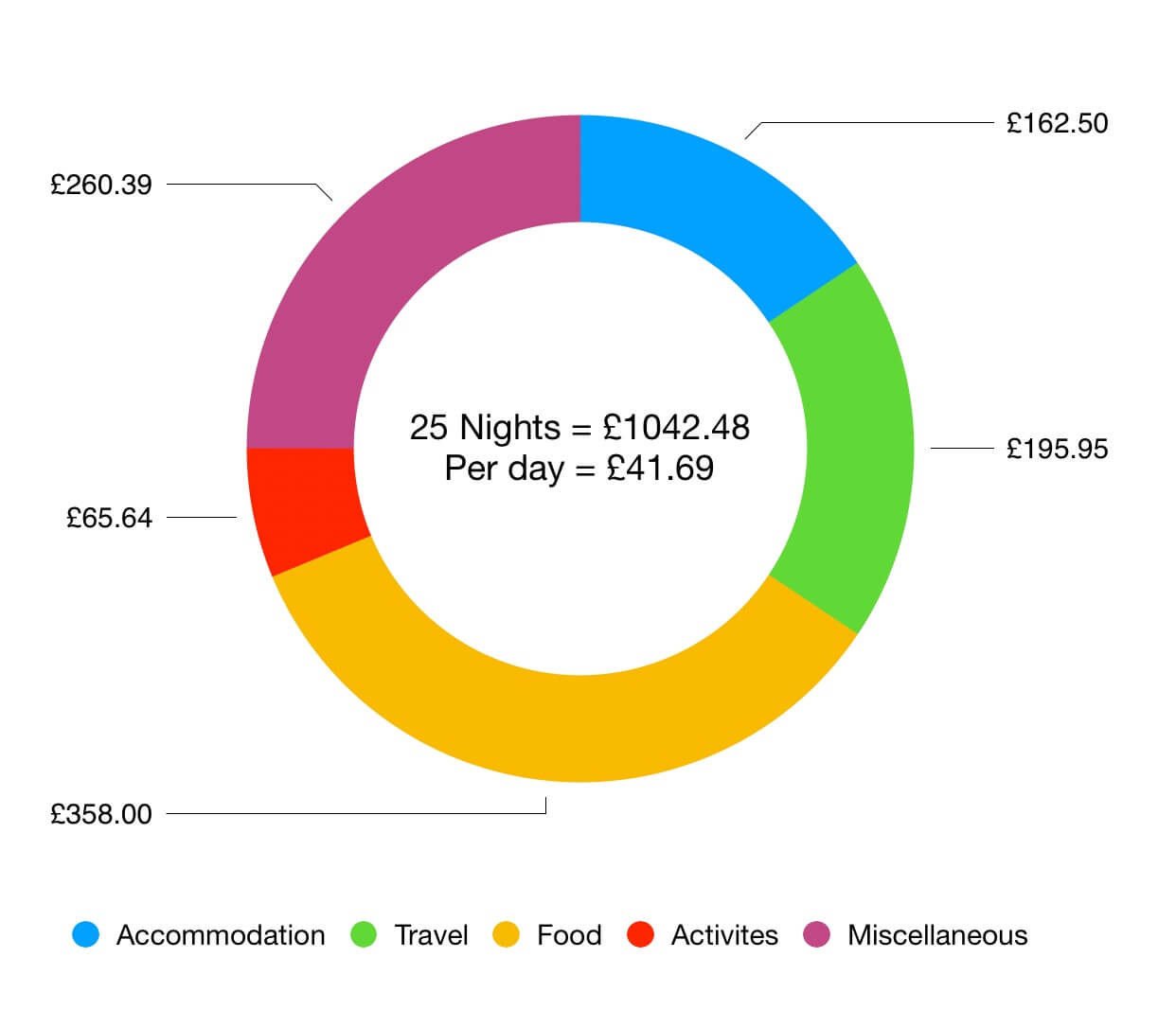 We were lucky enough to splurge out on some luxury activities like our cruise or having our own clothes made. We were able to do this because we budgeted the rest of our time in Vietnam and we will cherish our clothes and memories a lot more. Others may enjoy spending more on different forms of transport or different types of accommodation, but this total is based on us budgeting as much as we could, so we could travel for as long as possible.
Pin This For Later