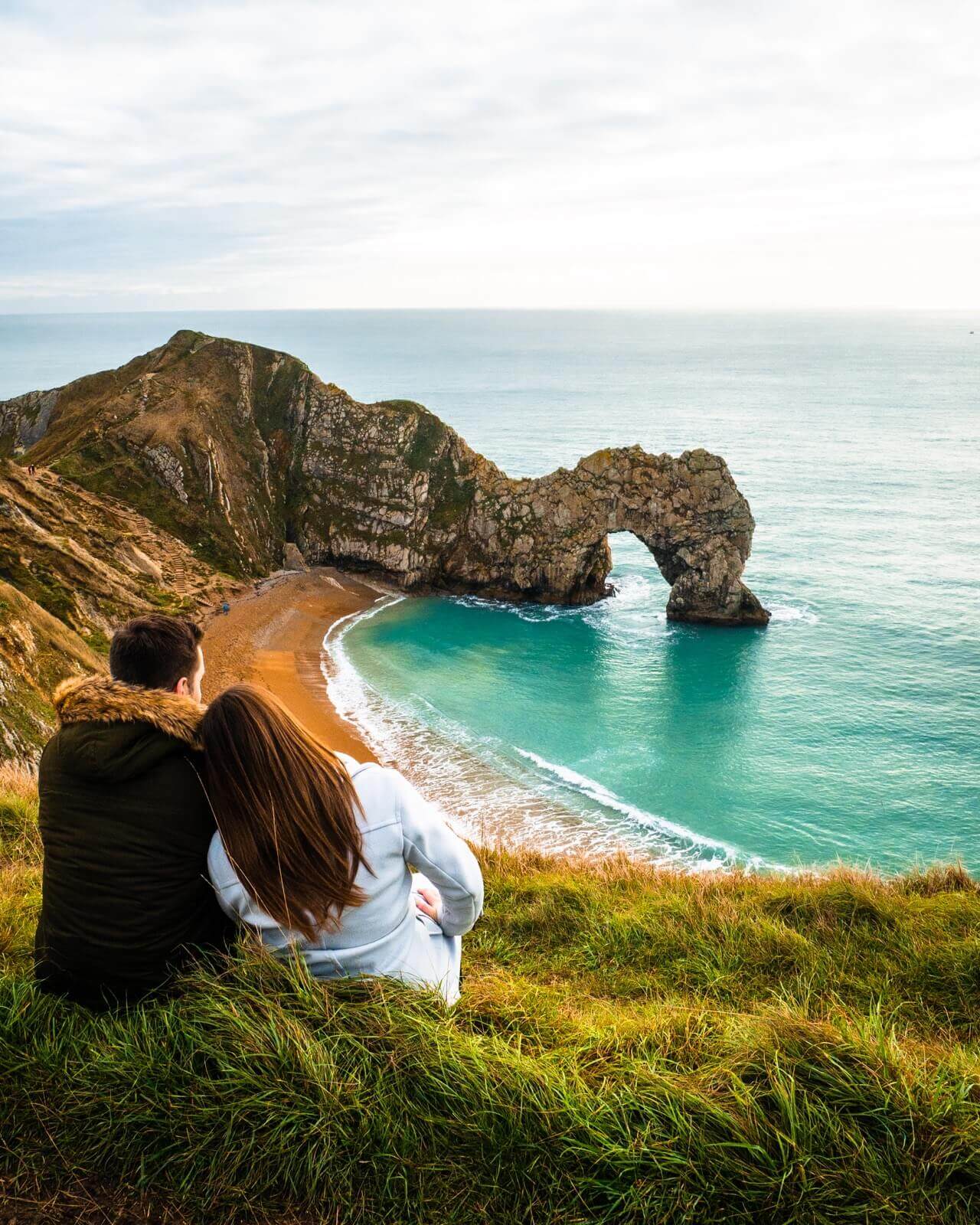 We must admit, throughout all of our travels together, we rarely explored our own country. Wanting to change that and escape the city, we set out to find the Best Tours From London.
This was when we found Rabbie's tours which run all over the UK. What is even better about Rabbie's Tours, is the fact they have some great tours from London. PERFECT! There is nothing we love more than a convenient way to get out of London for a few days. With a tour starting in Victoria, London, you can't get more convenient than that. 
---
*This post might contain our affiliate links. This is at no extra cost to you, but you would be doing us a solid if you did use them. It shows us your appreciation after we have written this amazing travel guide for you 😏* 
---
Jump to 
❔Are tours from London worth it?
Our 3 Day Trip Itinerary- Rabbie's Tours From London 📝
The order of our itinerary was thankfully changed by our guide due to the weather. As it was raining and we were headed to the South coast first, our first and last days were swapped around.
Whilst exploring with Rabbie's, you arrive at a location and are given all the necessary details about the place and what time to return to the bus. What we liked about this was you didn't have to follow a set guide or route whilst exploring the location.
You could pick and choose which part you wanted to visit and how much time you wanted to spend there.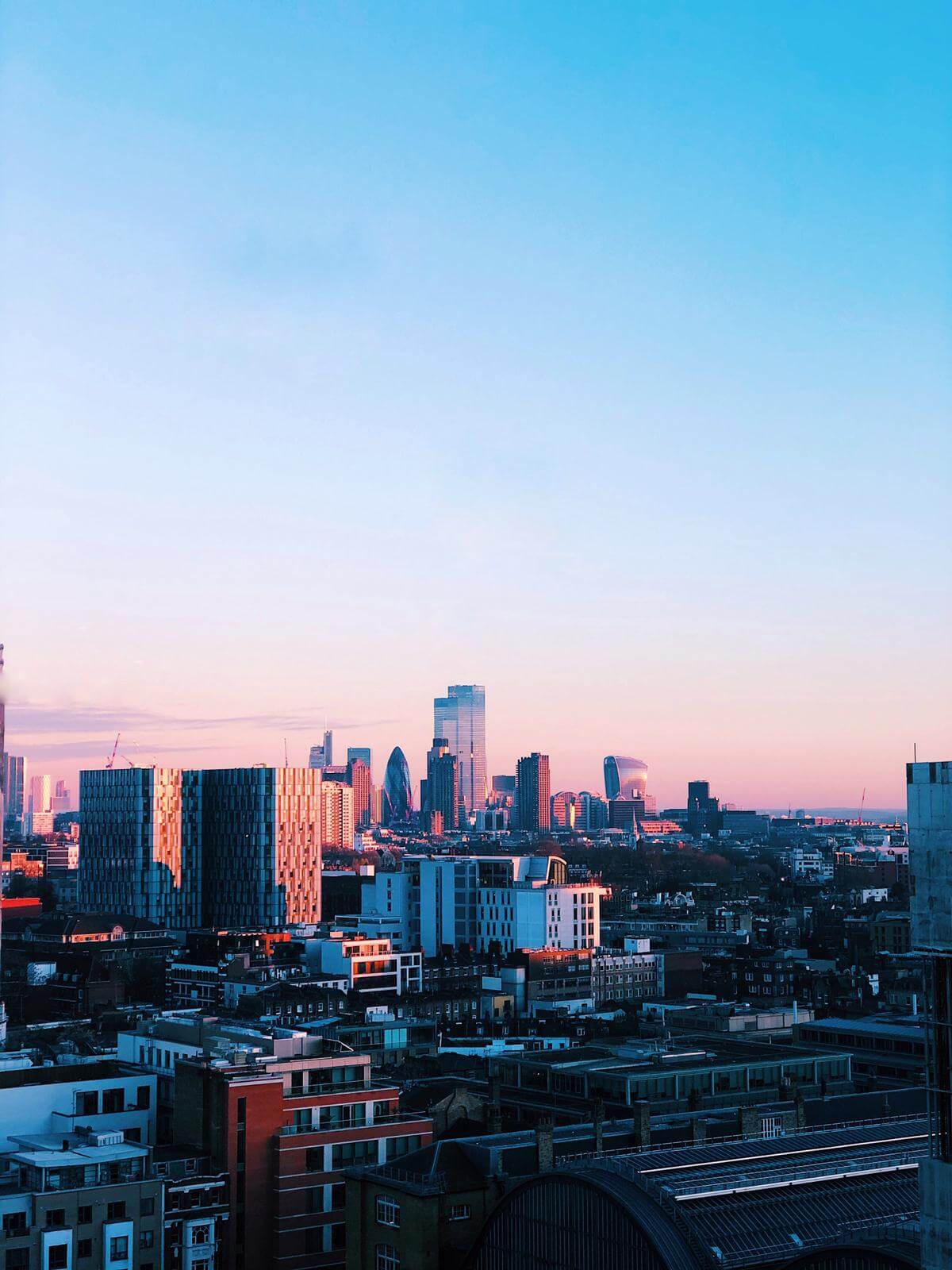 London to Exeter
 💂🏼‍♂️
We have been victim to the mad sprint from Victoria Tube station to Victoria Coach station, one too many times in the past. Thankfully, Rabbie's coach leaves from a slightly closer terminal, called the Green line Coach Station.
This terminal is right outside the back of the train station, which saved us the early morning sprint. Especially as we had just drunk two large coffees.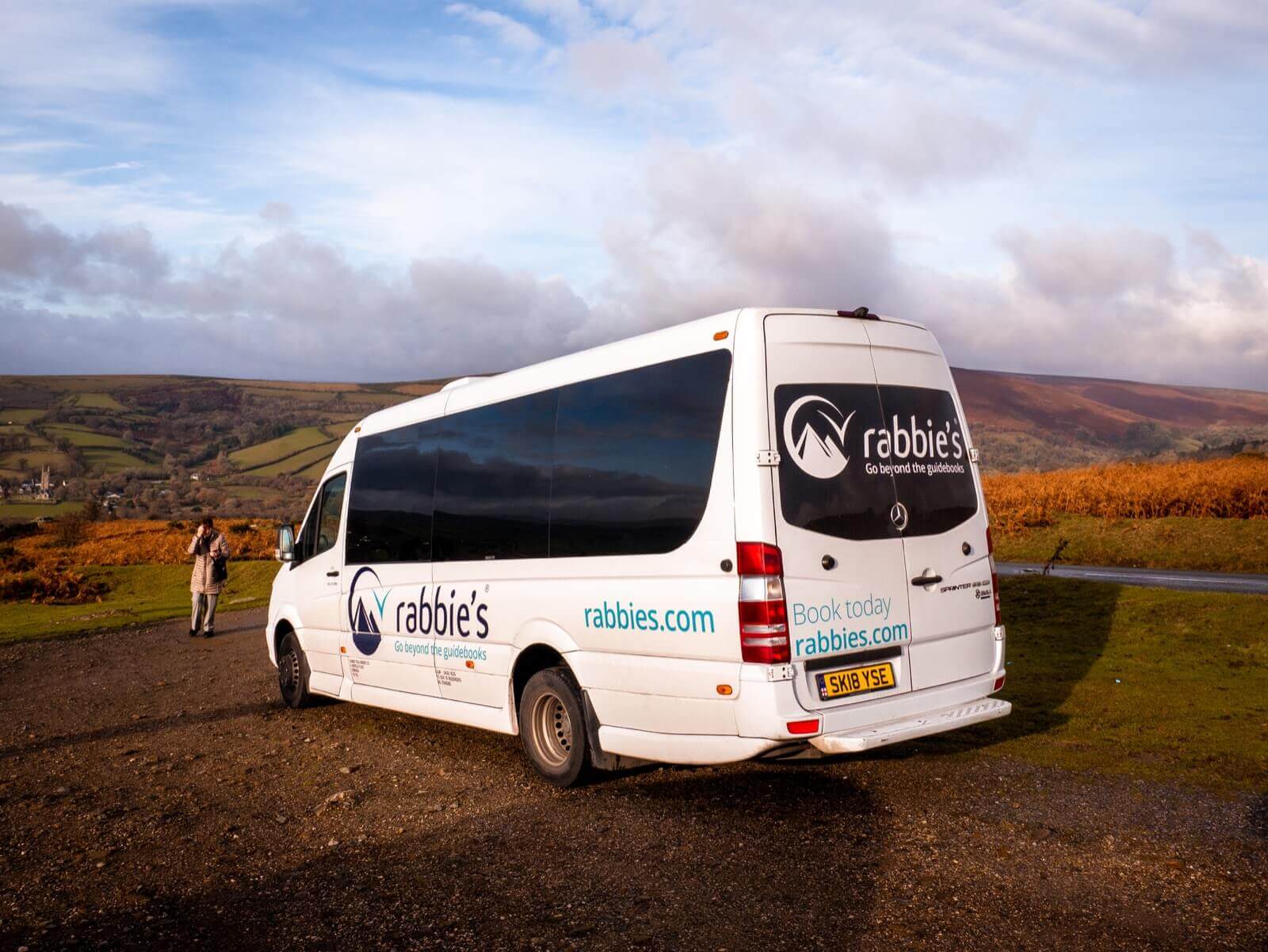 After we found the coach, we were pleasantly surprised to see that our coach was a 16-seater. This allowed us to get to know one another as we were a smaller group. It also allowed us to explore more places off the beaten track, as we didn't have a huge coach like many of the other tour companies.
As we went on this tour out of the peak season, there were only 7 of us on the tour. This was perfect as it resulted in us being able to sit at the front and spread out. Something we have never managed to conquer on our travels is travel sickness. 
---
FUN FACT – 1898 Harrods debuted the UK's first escalator! People were so scared to try it, that Harrods placed porters standing at the top with shots of their most expensive whiskey for anyone who dared attempt the escalator.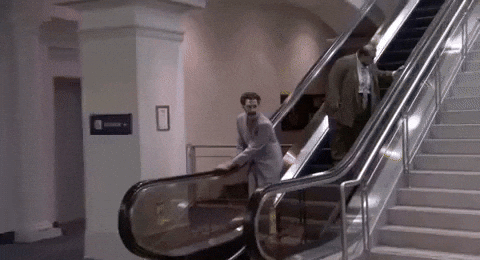 ---
Our tour guide – Dean, was the most knowledgeable person we have ever met. From the moment we set off, he was filling us with facts about London, its history, current topics and much more.
The way he explained everything was very intriguing and made the journey very enjoyable. Having been on tours all over the world, having a good tour guide can make or break a trip. This tour was definitely made by Dean. 
Things to do in Bath, Somerset
🛀🏼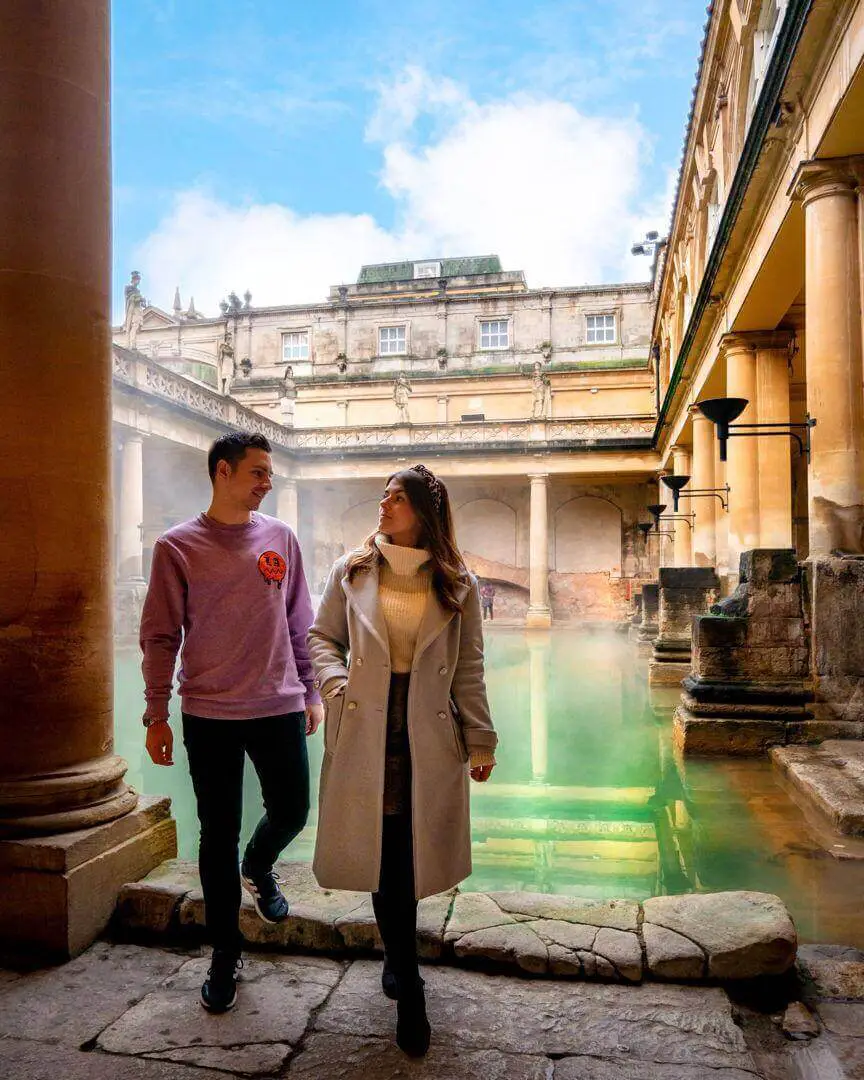 Arriving in the most beautiful town we have ever seen; we were blown away by Bath. The entire city centre is made out of amazing yellow limestone rock. We could clearly see why it is a UNESCO World Heritage.
Our Itinerary included two hours to explore this cute town, and we headed straight for the famous Roman Baths 🏺 Upon entry they give you a handheld audio guide which you hold up to your ear while you walk around the museum.
This guided tour allows you to learn about the baths and what they were used for. This is all before you reach the steamy hot bath yourself. Unfortunately, you cannot go into the main bath for a swim, but you can reach down and feel how warm the water is.
Near the exit, there is even an option to taste the water, which we wouldn't advise! 
The Roman Bath Entry – £16 
Roman Bath Opening Times – 9:30-17:00 
---
FUN FACT – The Roman Baths were used to conduct business meetings in Roman times. Can you imagine swapping a boardroom for a nice hot bath?
---
Using our maps provided by Rabbie's, we set off walking around Bath looking for The Circus and The Royal Crescent 🗺️ We managed to walk all over and eventually ended up at a very unusual bridge.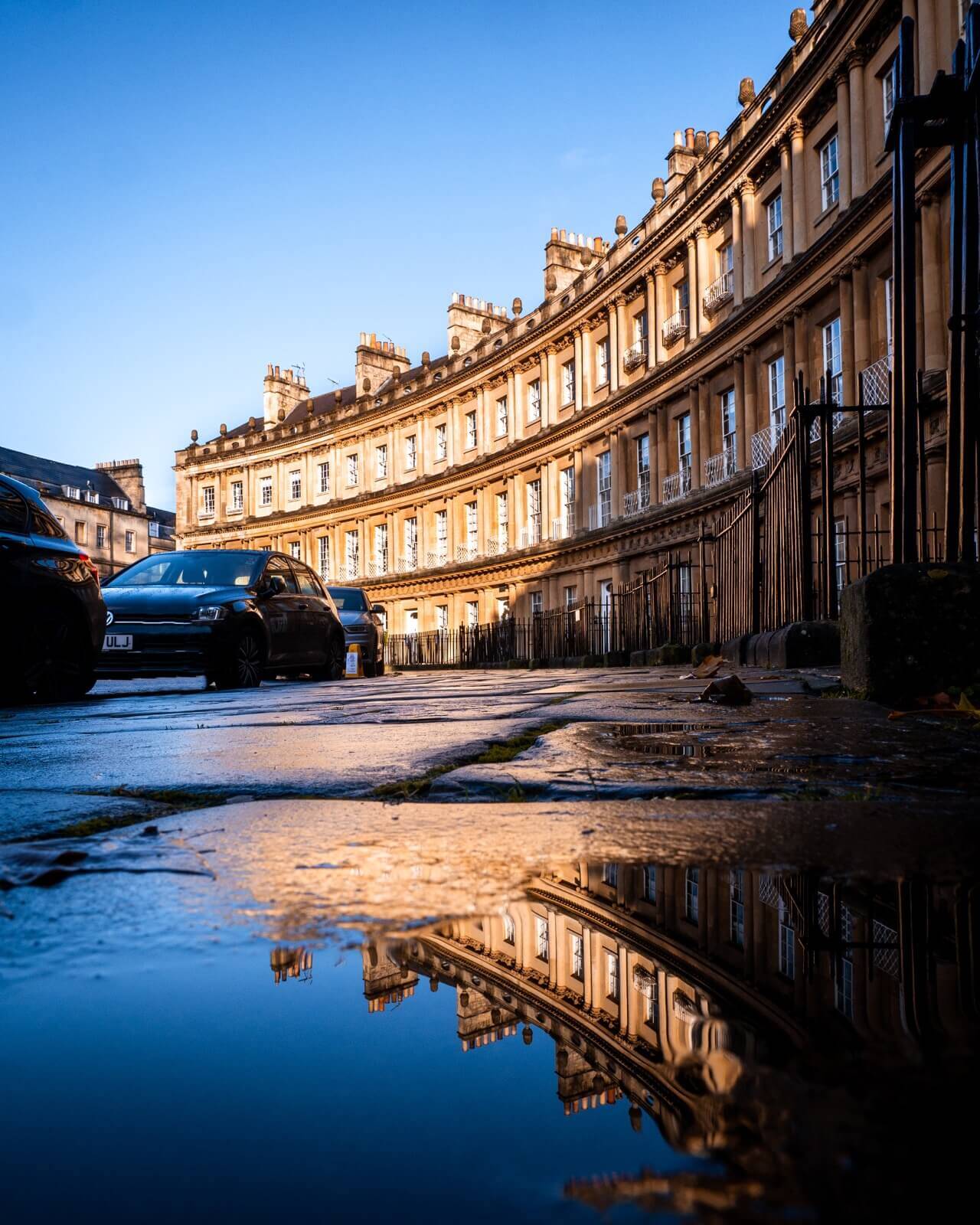 This particular bridge is 1 of 3 bridges in the world that has shops along it, but when you are on this bridge, you would have no idea it even was a bridge!
We had a lovely stroll along the river, grabbed some lunch to eat on the bus, (we wanted to spend as much time as possible exploring rather than eating) and head back to the coach. We set off for our second stop of the day which was, Glastonbury.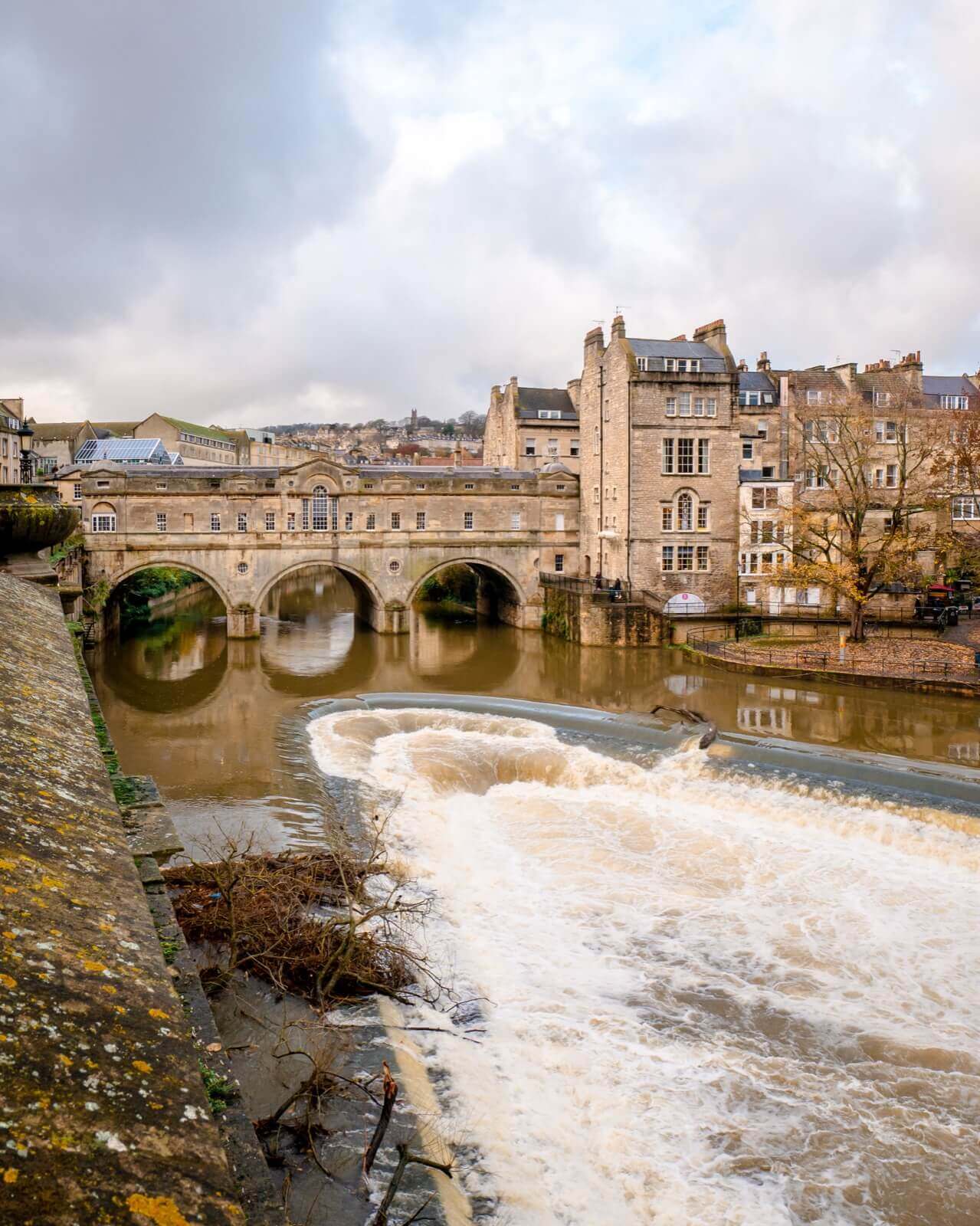 ---
Check out the best date night in London here.
---
Glastonbury  🧙🏼‍♀️
Made famous by Europe's biggest festivals, Glastonbury as we have learnt, has a lot more to offer. This funky little town is home to a lot of mystery, history and magic. Walking down the street we were able to see many items for sale that you would find in a Harry Potter book.
From wands to cauldrons, crystals to coffee, you can find everything in Glastonbury 🧙🏼 As we arrived in Glastonbury during winter, the famous Abbey was closing early, but we were able to fly our drone from the car park. Don't worry, we didn't fly it over the protected site, just the car park to get a little glimpse of the ruins 🏰
While we were doing so, a man who identifies as King Arthur was waiting for the bus next to us. This is completely normal for this small and strange town. We spent 1 hour exploring the quirky town, grabbed a coffee and headed back to the bus.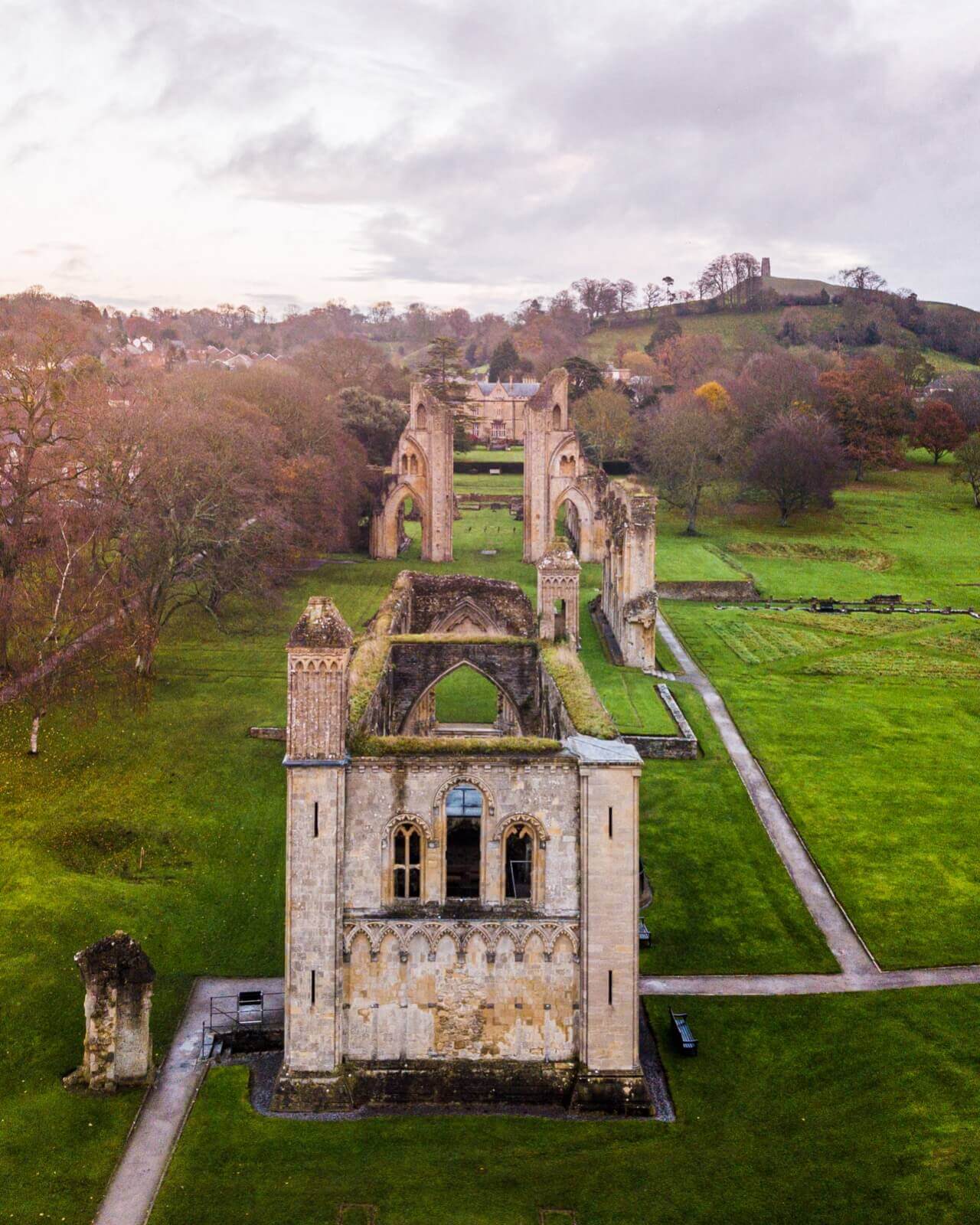 Exeter
🛍️
Our final stop on our first day was the town of Exeter. Rabbie's had booked our accommodation for us and we were staying in a lovely little Bed & Breakfast very close to the centre of town, which made it ideal for running out to grab some dinner 🍕.
On the first night, we didn't want to be out for too long as we had had a long day, so we walked into the town centre to eat and headed straight back to bed. Knowing we were staying in Exeter for another night, we decided to explore more of this town the next evening.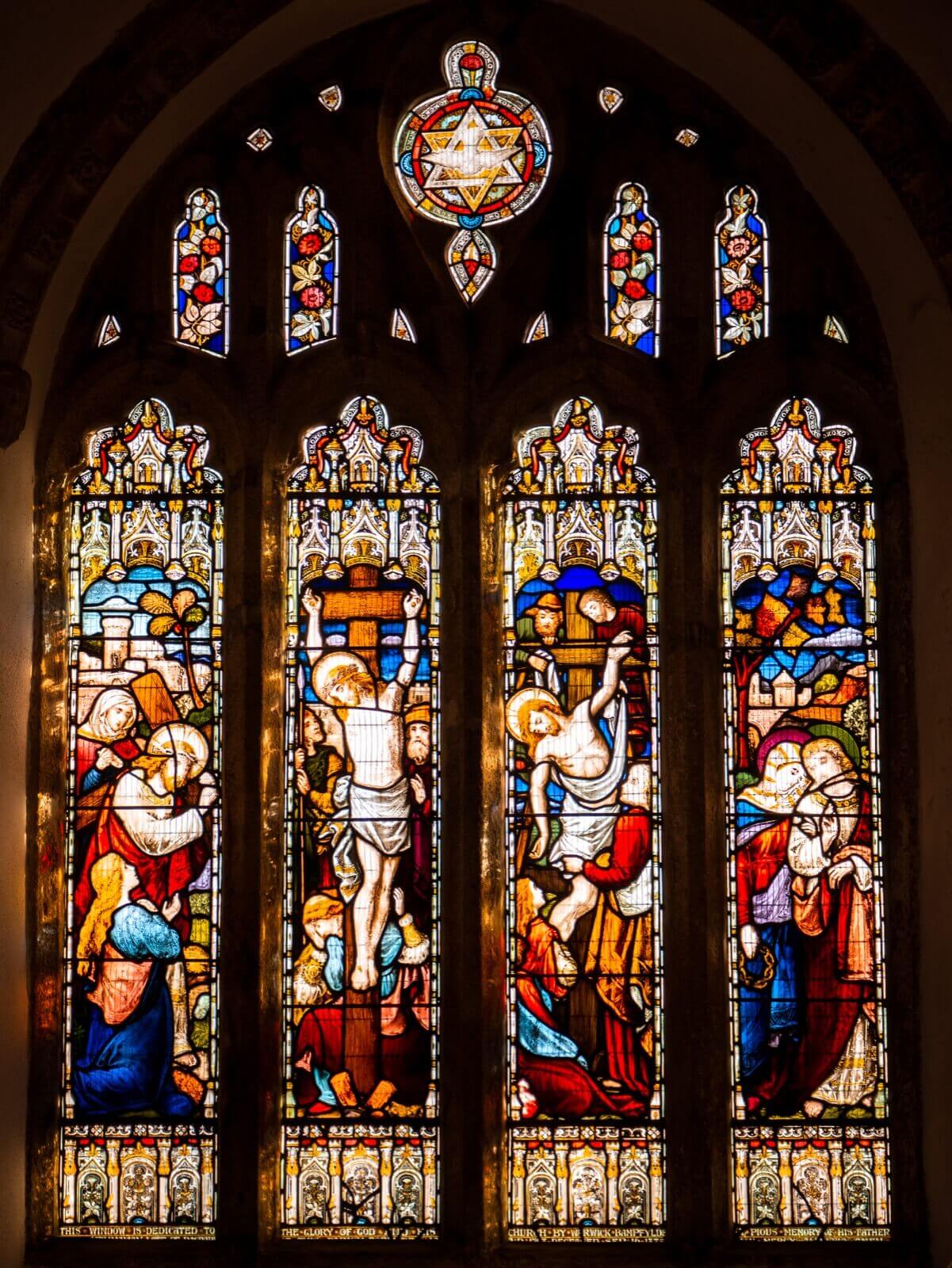 The B&B we stayed in was locally run. The location was perfect, a quick 8-minute walk and we were in the hustle and bustle of the city centre.
When booking your tour, you have the option to book your own accommodation or ask Rabbie's to reserve local accommodation for you. Rabbie's offers Hotels, B&B's or hostels depending on your budget. 🏨
---
Book your own accommodation here
---
Widecombe-in-the-moor Viewpoint, Dartmoor
🐴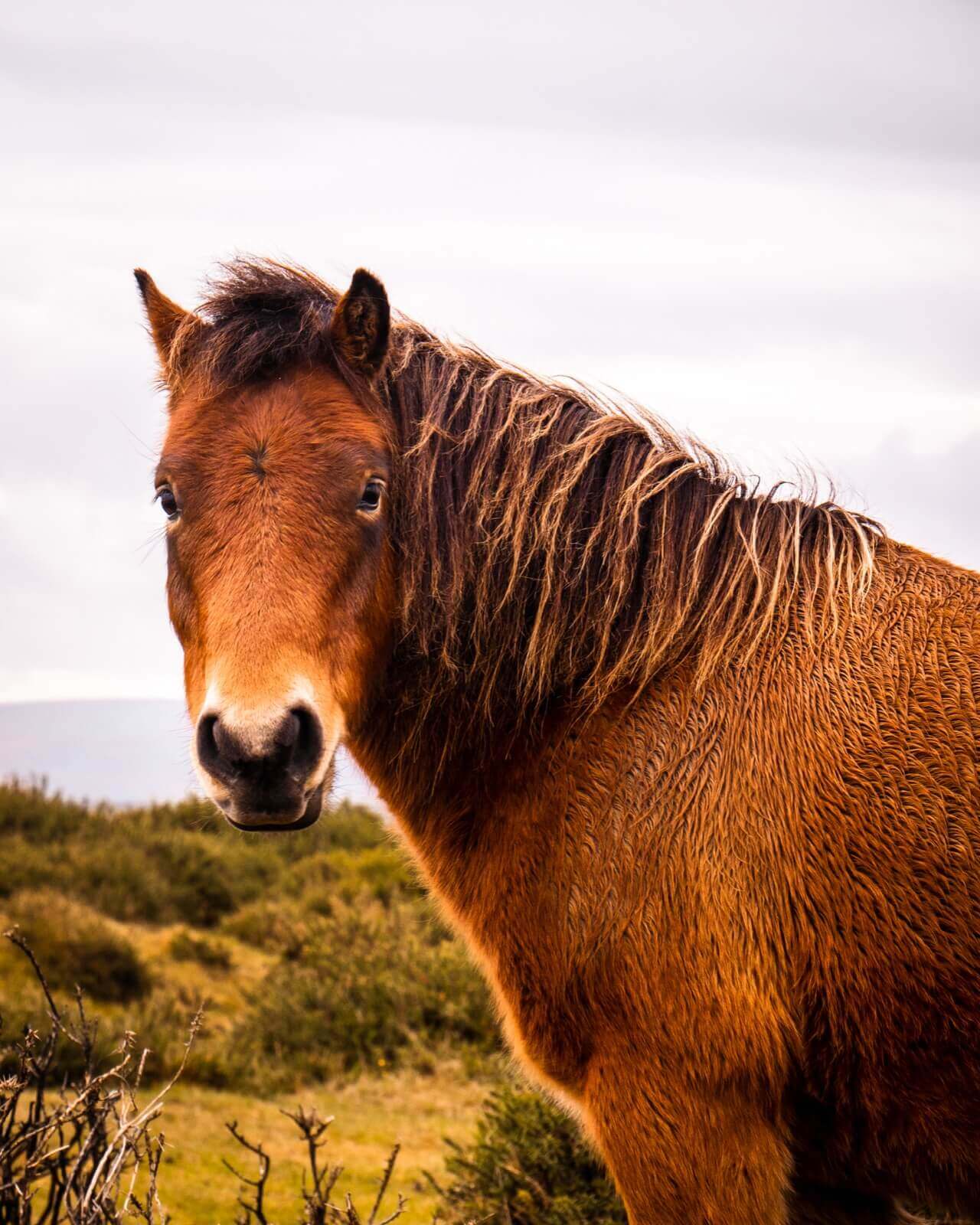 Day 2 of our 3-day tour and we headed to the National Park of Dartmoor. The weather was perfect and we glided through the country lanes in awe of the beautiful countryside outside the windows.
While we were driving, we managed to spot some of Dartmoor's famous residents, the Dartmoor Pony. We pulled over and tried to get a closer look. They were very active ponies and put on a little show of dominance among each other right in front of us, which was exciting.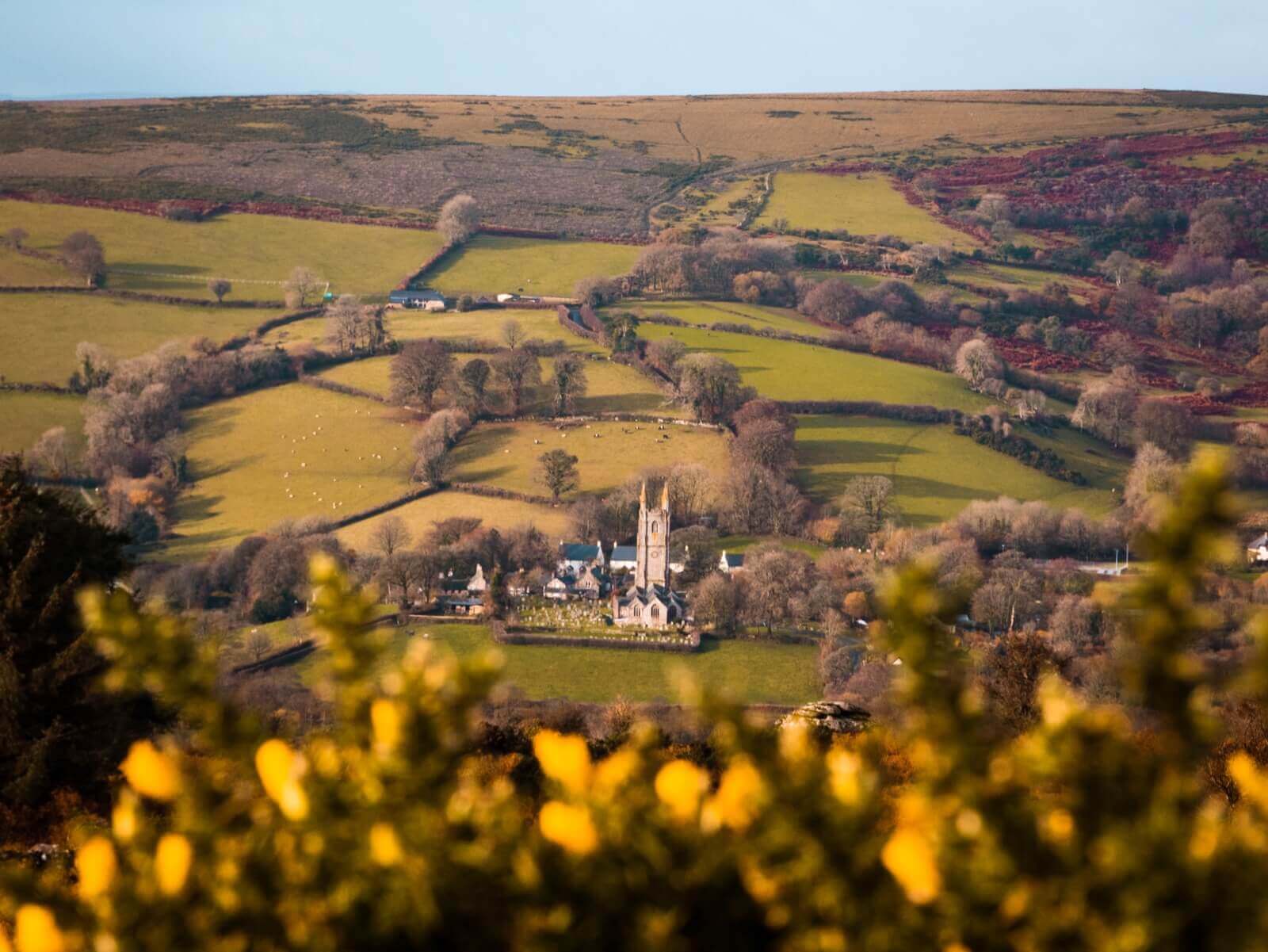 ---
FUN FACT – A Pony is no taller than 14 hands! 🐴
---
Once we all piled back into the coach, we headed to a viewpoint which saw us at the top of a hill looking down on a very small town called Widecombe-in-the-moor. This small village was our next stop and we had a lovely hot drink in front of a fire after we had explored the village church. 
Exeter City Take 2 
At the end of our second day of the tour, we were dropped back in Exeter slightly earlier than the day before, so we hit the town exploring. Thankfully we took this tour at the end of November and Exeter had its first night of Christmas markets.
We spent a few hours exploring the pop-up shops, drinking mulled wine and having some street food from all around the world. With a pop-up pub in the middle, it made for the perfect end to our second day exploring more towns in the UK.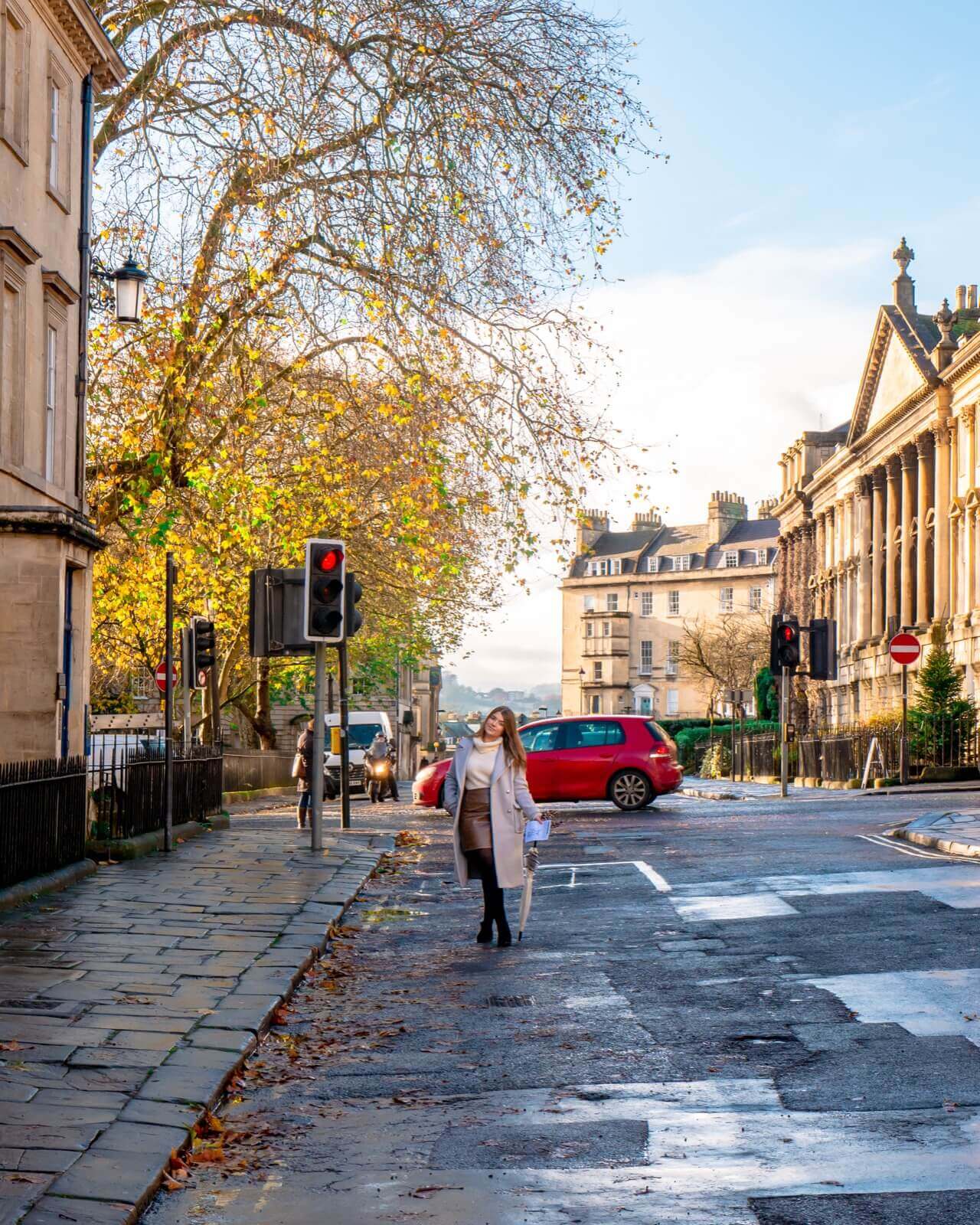 Durdle Door 
🏖️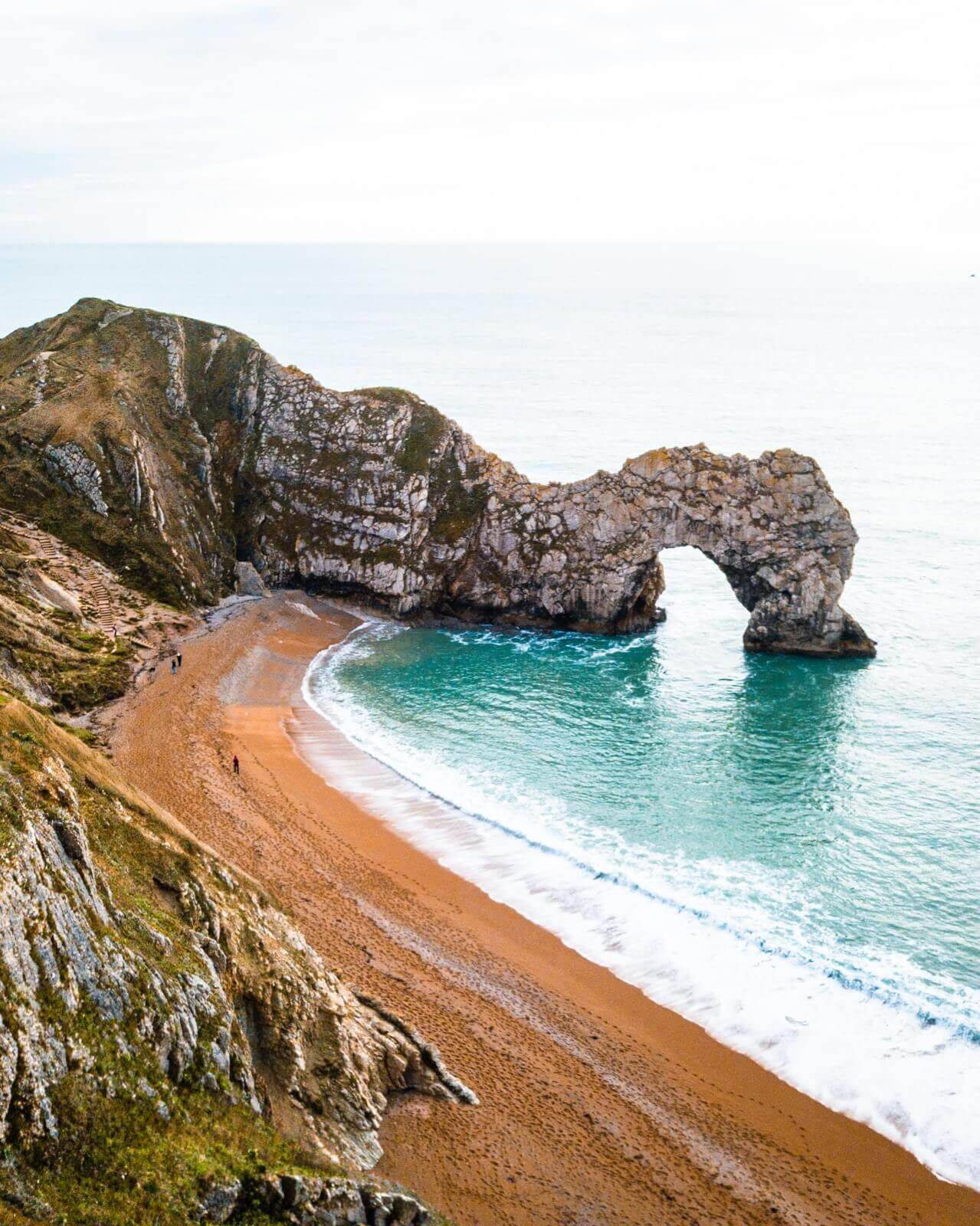 Day 3 of our tour continued, and we checked out of our hotel and headed for the coastline of Dorset. Firstly, battling a steep climb down to the edge but shortly being rewarded with an amazing view of the beach below.
The water is crystal clear and the stunning coastline spans as far as you can see on either side. We had no idea the UK had such beautiful coastlines, and many don't until you see it for yourself, here at Durdle Door.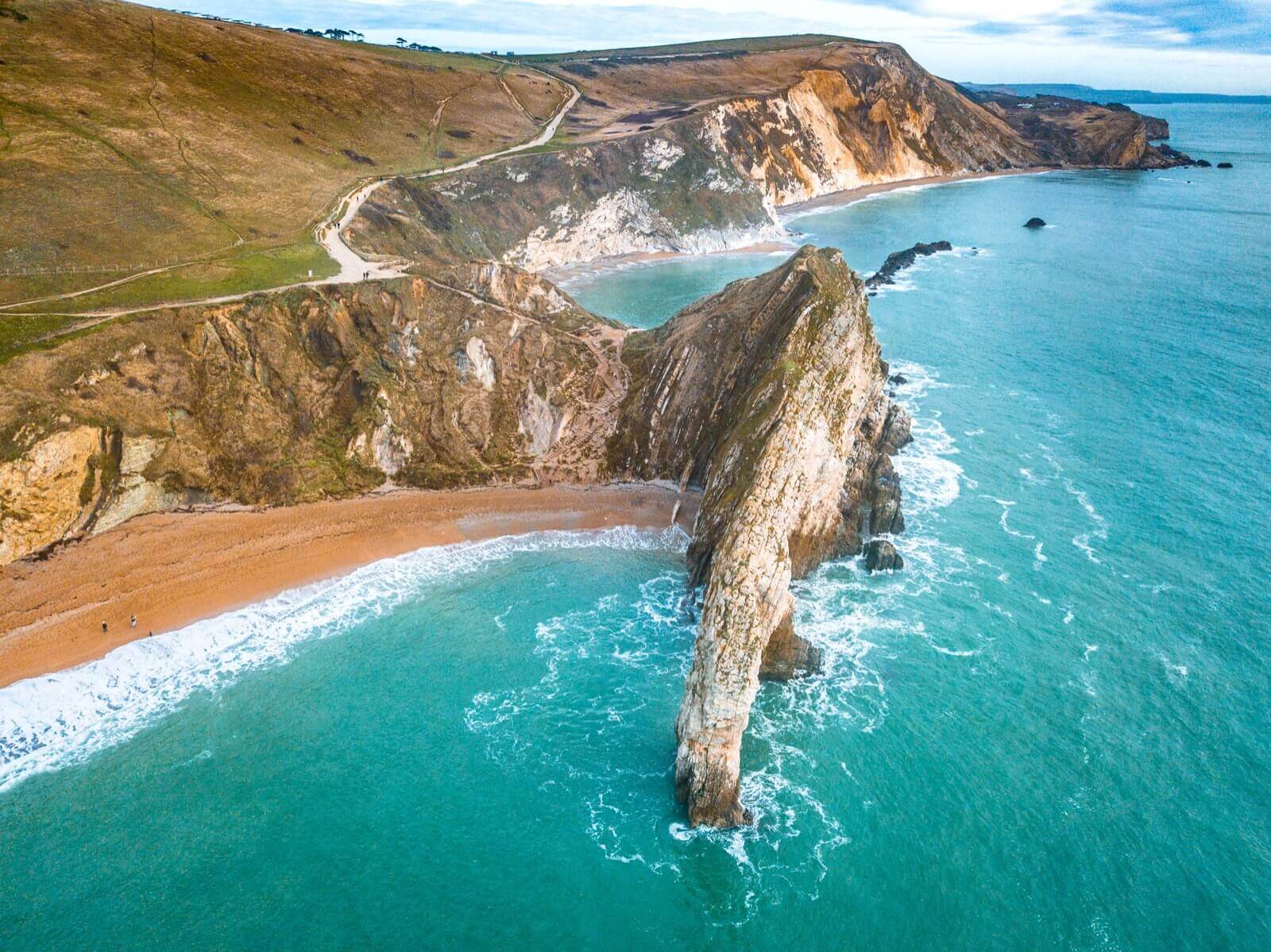 We learnt that we are in the last cycle of people who will be able to see Durdle door as it stands. The rock formation is predicted to be totally destroyed in the next 80 years, due to erosion. So better get on this tour quickly!!! 
Stonehenge 
🗿
The final stop on our 3-day tour, was to the most famous rock formation in the world, Stonehenge. Each of us had no idea who built Stonehenge before we visited here. We actually thought aliens might have something to do it with 👽 Turns out it was built over a thousand years by humans, what a disappointment!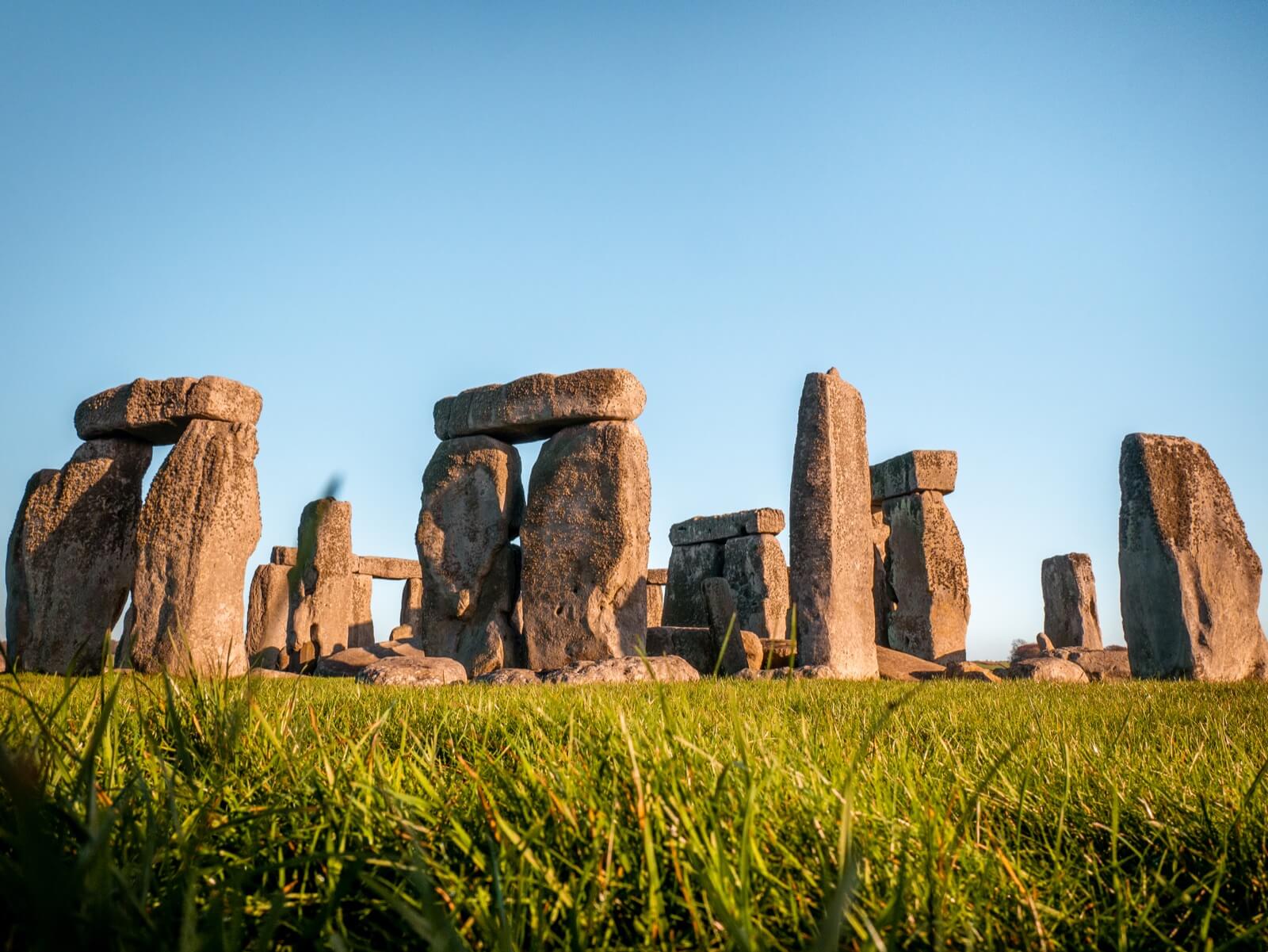 It is one of those attractions you have to see, but you probably won't return anytime soon. The entrance fee is expensive, but it does include a bus trip from the visitor centre to the stones.
There is also a museum you can walk through to learn the history of the stones. In the museum, we learnt why the stones were put here and how people managed to transport all the famous stones from Wales! 🏴󠁧󠁢󠁷󠁬󠁳󠁿
The attraction brings in 30 million pounds a year, which is an indication of how expensive this day can be. The cafe offers limited food and costs quite a lot of money. Our tip would be to buy some things for lunch the day before if you want to save some money. 💸
Are tours from London worth it❔
Living in London, without a car can be expensive. We currently do not own a car and rely on public transport for our day-to-day. This makes getting out of London very difficult. Having tours from London right on our doorstep was hugely appealing to us.
We live in a time of having so much choice at our fingertips, which can make it hard to pick a tour company to travel with. Having been on a 3-day tour with Rabbie's we WERE certain we had chosen the best possible tour company. Having a smaller coach made such a difference to our comfort which is essential.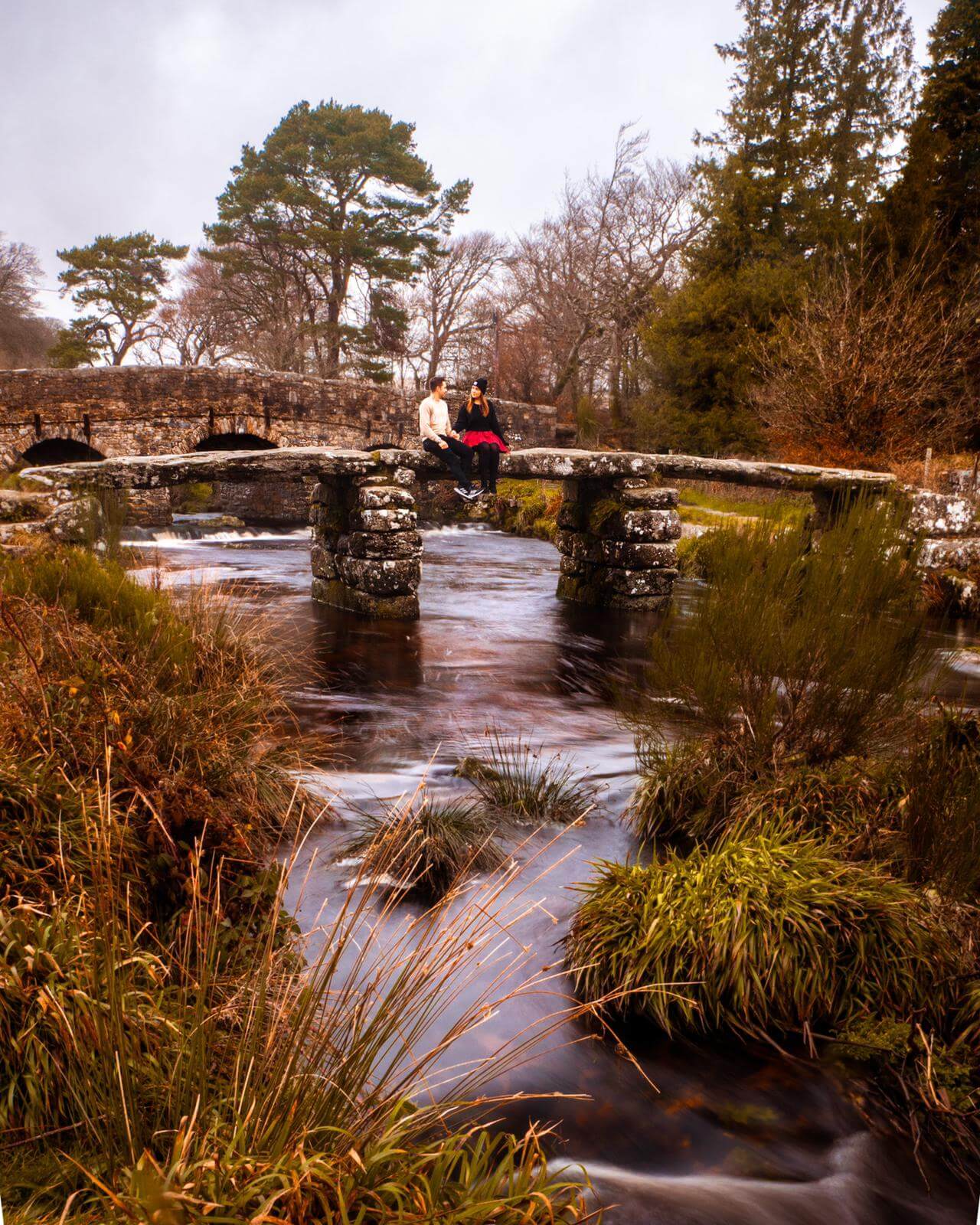 Not only were we comfortable the whole time but our guide Dean was fantastic. Having someone answer every single question we had, was refreshing and made the time in the coach fly by.
As a result of this tour, we have learnt so much about the places we visited. Olly and I set out to learn more about our own country, and this tour definitely provided us with much more knowledge.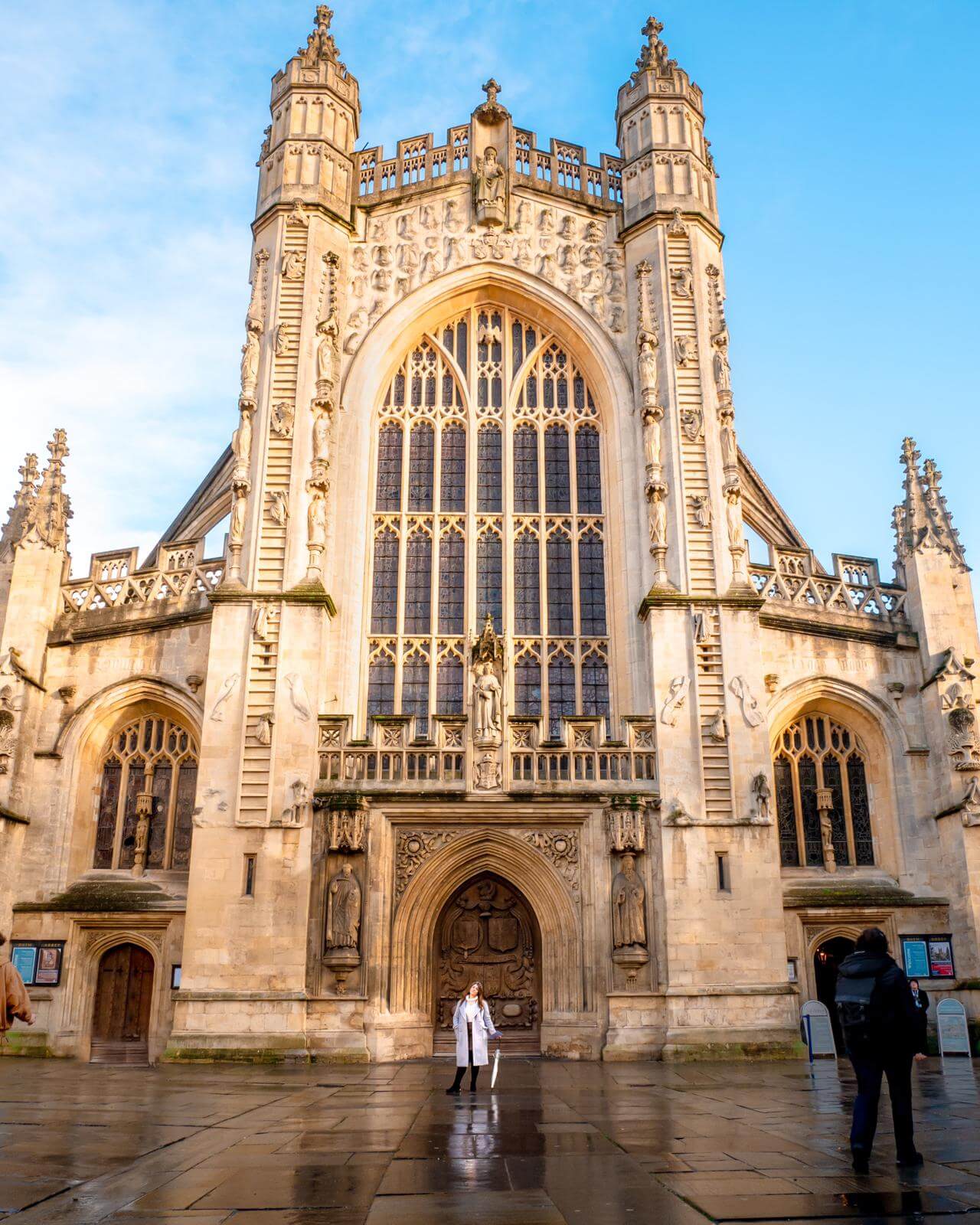 Now we know about Rabbie's tour and the quality of their trips, we are looking at exploring more of the UK. Rabbie's also offer tours in Scotland, Wales and Ireland. What better way to explore our own backyard, with a company we trust fully.
---
👉🏻 Book your Rabbie's Tour now 👈🏻
---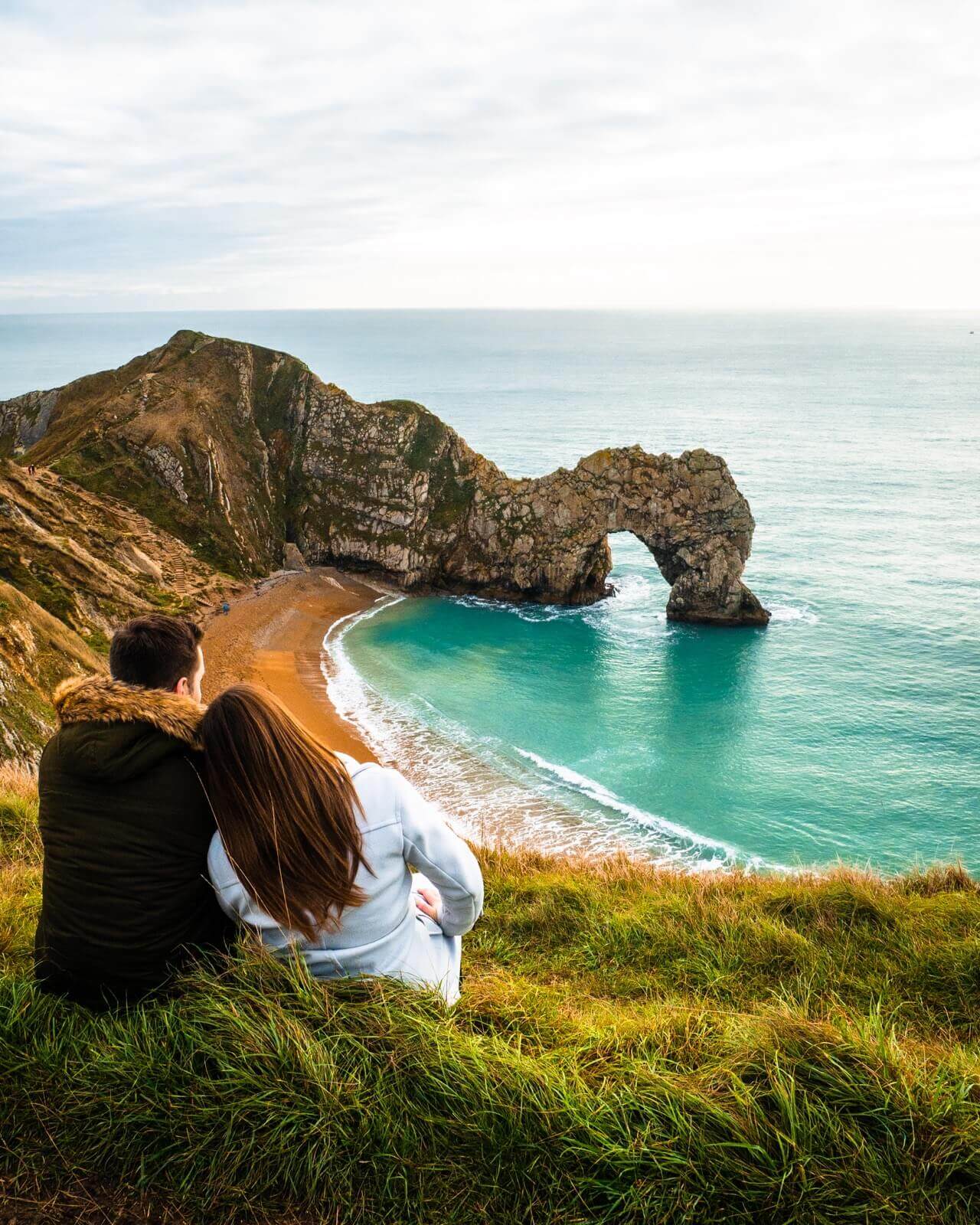 Other Rabbie's Tours From London 🚐
Bombay Sapphire Gin & Winchester – 1 Day Tour 
Oxford & Traditional Cotswolds Villages – 1 Day Tour 
Shakespeare's Stratford-Upon-Avon – 1 Day Tour 
The Cotswold's, Bath & Oxford – 2 Day Tour 
Leeds Castle, White Cliffs & Flavours of Kent – 3-Day Tour 
Stratford–upon–Avon, the Cotswold's & Oxford – 3-Day tour 
Stonehenge, Glastonbury, Bath & the South West Coast – 3-Day tour 
Isle of Wight & the Southern Coast – 3-Day tour 
Snowdonia, North Wales &  Chester – 3-Day tour 
The Yorkshire Dales & Peak District – 3-Day tour 
The Lake District Explorer – 3-Day tour 
Plus, many more tours from London which you can find here.
Pin our Tours from London guide for later!